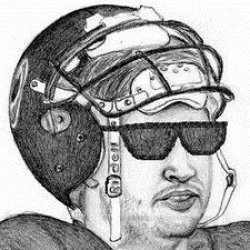 Corvas
---
Member since 21 August 2013 | Blog
Recent Activity
One of those teams will be in the Big Ten Championship Game... god help us
Don't really understand this since UNC was already fit in with the 9-game schedule. I hope they did this because of a more marquee opponent in the works.
This is going to be the second coming of that 6-4 PSU-Iowa game.
A return to classic Big Ten football.
I know. That's the stupidity of it. The 6-7 season and bowl ban made people outside of OSU quickly forget about those wins.
That is the one season I can agree that they were for real. It's also the only time I can remember that they've beaten legitimate Top-10 team.
Even so, they still got shut down by a Mountain West team in their bowl game.
Wisconsin is in the same boat as Ohio State when it comes to perception: We're never going to consider the Badgers as a power in the Big 10 unless they start beating us on a more consistent basis. Very similar to how people outside of Ohio/the Midwest will continue to doubt that Ohio State could compete with the Alabama's and Oregon's of the world until... well, they do.
The stupidest part about college football is that perception can impact whether you get the opportunity to compete with them in the first place. Thank god playoffs are coming.
5-star journalism right there.
Ohio State - 69
Buffalo - 13