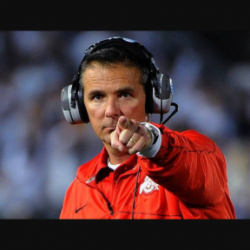 CooperRuinedMyChildhood
---
MEMBER SINCE March 04, 2015
Favorites
COLLEGE FOOTBALL PLAYER: Joey Galloway
COLLEGE BASKETBALL PLAYER: Scoonie Penn
NFL TEAM: Pittsburgh Steelers
NHL TEAM: Columbus Blue Jackets
MLB TEAM: Cincinnati Reds
Recent Activity
MichiBuck12, keep preaching, brother.
Some wounds never heal.
....the hell?
Dont be so dramatic.
2005: Paul Posluszny winning the Butkus Award over AJ Hawk should be a Dishonorable Mention.
He shouldn't have trouble finding people to help him pack.
Buy a bullet and rent a gun.
It was a Saturday night. I was there. It was awful.
Maybe it's because I'm in my 30s now, but I actually like these Noon kickoffs with some competition. It gets the game over with by supper time and allows for the remainder of Saturday to be for watching the rest of the country play or to do whatever else. Also, this is not a dis by Fox since the network is promoting their noon slot as its marquee matchup. Then there's the whole World Series thing, too.
They truly are "The Michigan of The South".
They're dying to put the Buckeyes in primetime first chance Fox/ESPN get. Ohio State doesn't play 5 consecutive noon games anymore (assuming Miami (OH) is at 12:00).
To me it looked like Urban schemes for the marquee opponents and looked to out-athlete less talented opponents.
It's almost like Scott Frost has watched Buckeyes @ fill-in-B1G-West-opponent the past 2 years and smells blood in the water. Our guys better come prepare September 28.
I strongly relate to all of you... Being a degenerate doesn't help, though.
N-W-C! Congratulations Kalen and Coach Holtman.
321
Regarding Notre Dame, part of me says "Join a conference you arrogant, laurel-resting punks." However, with the likely hood of the CFP expanding to 8 teams I do not see that happening.
I'm not crying... You're crying.
321
Something about Urban's teams always needing a loss to turn the season around. Even at Florida. We all remember Tebow's now immortalized speech after the 2008 Florida Gators lost at home to Ole Miss. Florida pretty much slaughtered everyone else remaining on their schedule through the BCS Championship.
I recall watching Goldy rain on John Cooper's last homecoming game in Columbus.
Only Alabama can pull off a recovery of such proportion.
The week before the Iron Bowl when The Citadel comes to Tuscaloosa... THAT is when we find out how good The Tide really are.
2005 and 2007 were prime time "White Out" games that the Buckeyes split. The 2005 game was where the hope that wearing a Hanes undershirt when Ohio State comes to State College will ensure a victory for the home team; not one of Troy Smith's finest hours.
8+ folks who are Buckeye homers, but are not knowledgeable football fans. ^