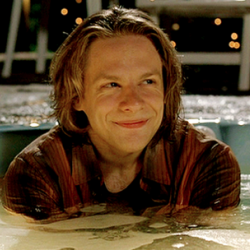 Cooper
---
Member since 26 February 2015 | Blog
We're the Manchester United Fan Club... from Ohio.
Favorites
SPORTS MOMENT: Game 7, East 4th St watching Cleveland's 52 year title drought come to an end. 1/3/03 and 1/12/15 in Dallas watching the Buckeyes take home the National Championship.
COLLEGE FOOTBALL PLAYER: Braxton Miller
COLLEGE BASKETBALL PLAYER: Ron Lewis / Jerry Lucas
NFL TEAM: Cleveland Browns
NHL TEAM: Columbus Blue Jackets
NBA TEAM: Cleveland Cavaliers
MLB TEAM: Cleveland Indians
SOCCER TEAM: Glory, Glory Man United / USMNT / #SaveTheCrew
Recent Activity
Who is legitimately a better option than Harbaugh, though?
I didn't see any Michigan players whimpering off. I just drunkenly slapped Gareon Conley's shoulder pads and yelled "hell yeah, Gareon!" And then I considered stealing some of the Chick Fil-A bags they had ready outside of Michigan's locker room.
MGoBlog even had a mathematic article that came to the conclusion of J.T. making it past the first down marker by about two inches.
I posted this in the other thread, but it's important to include Terry's legacy again. He was a foster child who lived in fifteen different houses and went to ten different schools. His foundation helps provide resources to foster children. Terry accomplished so much in his life, and I hope Ohio State honors him this week.
https://www.83kidsfdn.org/home
Glenville was like the U to me when I was a kid, except they were likeable. Ted Ginn was the reason I wore number 7.
He was a foster child and lived in fifteen different homes and went to ten different schools. His foundation helps provide additional resources to foster kids. A great football player, but an even greater man was taken this morning. Rest easy, Terry.
https://www.83kidsfdn.org/home
What do you want people at 11W to remember you as?
It is profoundly disconcerting that people can be so blatantly vapid. This hurt to read.
Someone get Rashod Berry a conductor position at North Carolina A&T. The passion is unmatched.
He should be good to go in around 6-8 weeks if they're just using a wire mesh to repair a small tear. He'll be back for spring practice. I hope he's able to compete for a rotation spot next year.
I was going to go to the game tomorrow because tickets are going for $20 a pop for some A level, but I'm just not going to deal with that weather tomorrow. Too much rain and wind.
Those are some wonderful memories, but J.T. didn't play against Indiana in 2015. Cardale started and played the whole game.
It wasn't a shimmy, you noobs. Mike was imitating a scene in Drumline where there was banging of bass drums and one of the characters says "Man, you hittin' it like a virgin!"
The more you know.
This may be behind him, but the moniker Goodell attached to Zeke will not go away. If I were Zeke, it would be really hard for me to move on and not be vindictive towards Goodell for the rest of my career in the NFL.
This is hilarious. I can just envision them dragging some 19 year old computer neophyte into the coaches office and being told "okay, so we just downloaded iMovie. Make our shitty football team look unironically cool and good."
Ah, you're right. It'll be interesting for sure, Ohio State has the opportunity to get an impressive road win to boost the resume as well, something Miami lacks.
The one advantage Ohio State would have over a 12-1 Miami, outside of the obvious conference title, would be road wins. Miami would only have one marquee win, at home nonetheless. I think losses do matter, but that scenario is a little too close to comfort for me.
Huh? Clemson winning out would have Miami at 12-1, presumably. That does not favor Ohio State. Losses do matter in this sense.
11-2 Clemson and 11-2 Ohio State would essentially have the same resume, but Ohio State's hypothetical conference title would send them over the edge.
I don't see that, to be honest. Miami's offense isn't anything special, while Clemson's defensive front is probably the best in the nation. Clemson has plenty of experience, as well.
A 2 loss non conference champion is not getting in over a 2 loss OSU B1G champion. I'd be more worried about a 12-1 Miami getting in.
Starting to feel pretty confident that Ohio State at 11-2 would not be bypassed by an 11-2 USC, if there is one spot available. I'm not confident in Miami beating Clemson, though, which worries me.
You're surprised some of these members chose the generational route?
Burrow is not the runner that Martell is, not even close. Burrow is a serviceable running option in Urban's offense, and sometimes that's all you need. But he isn't going to bust out long runs consistently, he would be a system runner that sets up the read option and play action passing game.
You guys are trippin', I would perform a full Magic Mike set for a Michigan fan to win free playoff tickets (assuming the Bucks somehow made it).