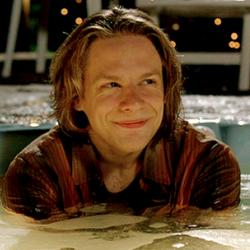 Cooper
---
MEMBER SINCE February 26, 2015
We're the Manchester United Fan Club... from Ohio.
Favorites
SPORTS MOMENT: Game 7, East 4th St watching Cleveland's 52 year title drought come to an end. 1/3/03 and 1/12/15 in Dallas watching the Buckeyes take home the National Championship.
COLLEGE FOOTBALL PLAYER: Braxton Miller
COLLEGE BASKETBALL PLAYER: Ron Lewis / Jerry Lucas
NFL TEAM: Cleveland Browns
NHL TEAM: Columbus Blue Jackets
NBA TEAM: Cleveland Cavaliers
MLB TEAM: Cleveland Indians
SOCCER TEAM: Glory, Glory Man United / USMNT / #SaveTheCrew
Recent Activity
I was going to post about Boling the other day. I'm not sure I've ever seen a more impressive high school athlete in my lifetime. He would dust Teddy in the 100 meters.
It might have only made a slight difference, but I'm really annoyed that we weren't able to see the Ginn formation against Florida. He really was something special.
Liam is going to be a senior this season, no? I don't recall him leaving for the NFL.
Not a lot of speed in the projected depth chart this year. Thankfully, I think that's fine for a Ryan Day offense, whereas Urban's offenses struggled without guys that could take the top off the defense.
I will miss Parris taking drag routes 80 yards to the house, though.
All depends on how this season goes, I would say. We all expect a top 3-4 finish in the B1G and sweet sixteen appearance; but if they finish top 6-8 in the B1G and have a first or second round tourney exit, I think it would be a hot take to expect a Final Four appearance the year after. I have a lot of faith in Holtmann, though, and I think these incoming freshman are going to help push the Buckeyes to a new level sooner rather than later.
This is good stuff. If Ohio State miraculously landed Scottie Barnes, my hot take would be a Final Four appearance for Ohio State in the 2020-2021 season.
Beilein is going to be disappointed when he realizes that the Cavs need to finish in the bottom 10 again so that they don't lose their draft pick to the Hawks.
If the Cavs drafted Hunter or Culver and are to get James Wiseman/Vernon Carey next year to replace Tristan, I'll start to feel more comfortable about the roster.
Next year was going to be bad regardless of the outcome tonight, but it would have been cool to get some excitement from Morant or Zion. Oh well, time to move on.
I highly doubt Hachimura will be available at 26, but the Cavs could potentially offload some 2nd rounders along with #26 to acquire Rui on draft night. Culver and Hachimura would be decent additions, but I'm disappointed in not being able to get Morant. He's the playmaker the Cavs desperately need.
I don't like tanking, but it's typically the small market teams that tank (although this year is an exception with the Bulls and Knicks). If you want parity in the NBA, those small market teams at some point need some superstars through the draft. This new format gifted the Lakers the 4th pick, which slightly bugs me.
I think the Cavs are going to stink for a lot longer from tonight. It doesn't help that ~right now~ there isn't a generational talent for the 2020 draft.
Just have to keep stockpiling assets and hope that Beilein can instill some sort of culture. Next year is going to be rough.
Gaffney and Carton both spent a chunk of time as 5 stars. Keep in mind D Russ was ranked 16th as a recruit, only a dozen spots higher than Carton.
Scottie Barnes, the 4th overall 2020 player, is considering Ohio State, although I highly doubt he ends up in Columbus. Once Holtmann starts racking up the wins, recruiting is going to consistently finish ~10-25 and might have some top 10 finishes every few years.
OHIO DRINKS YOUR MILKSHAKE, MICHIGAN.
Could you imagine Izzo trying to yell at LeBron or Kyrie?
Hahahahahahahahaha!
.........
Hahahhahahahahahaha I love this for the Cavs as much as I love this for Michigan losing their coach.
Wouldn't mind an all-Ohio 2021 class with Branham, Etzler, and Meechie.
Holtmann is coming for the B1G throne.
Any chance the flood of crystal balls for Rosemy to Georgia came in because Fleming notified Ohio State he was committing there and Rosemy didn't want to be the 3rd (maybe 4th?) X receiver in a class?
That's definitely Devier Posey from The Game in 2010. But I'm just assuming he used that because a picture of a nut compared to four animals doesn't look as nice.
Expected, but stinks nonetheless.
I've heard more news about Cameron Brown than Tyreke. Maybe he had an Eli Apple type freshman season? I certainly thought he had a lot of potential.
Vermont spends double on its students, performs at a 20% higher clip on testing, and unlike Alabama, doesn't get audited by the Department of Education for fraudulent graduation statistics.
Vermont has roughly $10k more in GDP per capita, 1.5% less unemployment rate, and a 5% less chance of poverty.
Also, you don't have have to say Rowww Tiiiii if you live in Vermont. I think the choice is pretty clear.
Imagine not loving soccer. I don't even care for Liverpool or Spurs but good lord, what an amazing past two days.
He recently long jumped 23'10", as well. He's built like Devin Smith and is gifted with the abilities of a natural receiver. Also, the dude is physical as hell on his blocks. This would be an amazing get by Hartline.
The longer his recruitment goes, the more it'll favor the Buckeyes. But I have a feeling this guy is all Dawgs, at this point.