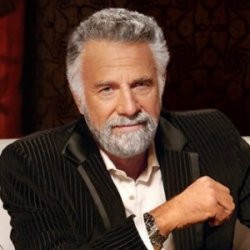 Commodore
---
MEMBER SINCE September 18, 2014
Recent Activity
It was a fantastic time. After reading your description, if i didn't know any better it sounds like you're describing a prison cell, lol. My dorm was exactly the same
A lot better than the piece of shit I had my freshman year and wouldn't trade that experience for anything
Yeah, I think he is as well. He has said good things about Ohio State many times this year
There have been plenty of halves that LSU struggled in this season
Yep, emotional overreaction to one recent half. If this had happened in week 5 nobody would talk about it
I was hoping somebody would get that reference :D
Maybe the towel boy will see some playing time
Team effort. I would be shocked if Meyer is not heavily involved in recruiting going forward
Or Urban continuing to do work
Ur basing it solely on the eyeball test which is the worst determining factor. When all the conference champions are in the playoff, then and only then can we say the two best teams are playing.
Seems to me that more and more schedules are being designed to be ecactly that knowing there's no consequence
Wont be watching, dont care
Upvote just for your awesome name
No shit, but i still question paying him this much. I mean, is there any more cush job than D Coord in the Big 12? The entire conference doesnt know what D is
Can u blame him? There is literally no more cush of a job than being a D Coord in the big12, especially at OK.
Right. Sounds like he doesn't even know
Not watching NC game. No interest
Heisman is the most ridiculous award in college football. Never goes to a defender, rarely goes to anyone other than a QB and like u said, its essential chosen before the season. When i look at those stats comparison, how does it go to anyone but Haskins? And how is Tua second?