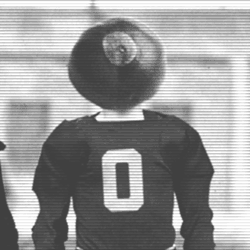 CommandHead
---
Member since 26 March 2012 | Blog
Recent Activity
Mental Note: Don't rent property from Carolina Buckeye.
PS: I'm pretty sure it's not illegal to piss on your own house.
Last time I checked my NCAA rule book, coaches are not allowed to discuss unsigned recruits publicly... so how exactly is Hoke supposed "take a public stance" in this situation.
These are kids being kids... it's stupid, yes... embarrassing too for all involved. But I think it's just as stupid and embarrassing that we as grown adults are making so much out of it... and then to use the situation to take a shot at an opposing coach's character and weight after talking about having respect?? Welcome to the ranks of the classless.
There's a pay-access article on Rivals with the teaser that "Anzalone Speaks"... can anyone summarize what he said??
Let's hope there were no violations...
Pretty much no one at LB. Looks like Kimbrough might get his offer very soon.