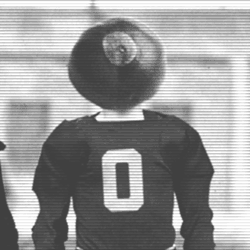 Colortv1967
---
MEMBER SINCE July 09, 2018
Favorites
MLB TEAM: Dodgers
SOCCER TEAM: Barcelona
Recent Activity
You are right. It is pure speculation, nothing more.
OSU has been dbu for several years. He has his work cut out for him.
Why are Maryland and Rutgers in the Big Ten? These teams are a draw down on the strength of the conference. I guess they represent 2 wins if both are on your schedule in any given year.
He is the starter but Day certainly needs to manage expectations.
Great add but was anyone surprised by his decision?
Give him a deadline and then stand strong. I'm tired of all these glamour kids holding teams hostage.
Meyer was stubborn and not always the brightest star in the sky.
OSU has the best offensive 2020 class in the nation without question.
I don't like the Texas coach but I bet you liked him when he was at Ohio State. Give the name calling a rest.
If this year proves the coaching staff can coach, Day had better do all he can to lock them up in multi year contracts. Following the Clemson model would be a great move.
If you have proof of money changing hands then please present it to the public. Otherwise, give it a rest.
Jaxson, if all things are treated equally, could very well be the best of them all.
I never believed there would be a competition even if Martell and Baldwin had stayed. There had to be promises made to get Fields in the first place. Hoak will be a huge backup and ready to take over if Fields can't get it done.
Great class, four top twenty receivers. Need an OL that can protect to give Fields enough time to throw to them.
Got to hand it to him, he is a great recruiter.
If the Finals was just the start for him, then he could out play Fleming. No doubt.
Everybody thinks that because a player does go to big bad OSU, they weren't good enough. Sometimes, believe it or not, players simply choose to go somewhere else. This happens at all big time programs.
Fields is neither bad or good at this point. He is unproven in big game pressure situations. Until then, no one knows what he will be.
Why do these players or any others have to be "blocked" if they are the best? I'm not saying they are but seniority should not matter. That has been a problem over the years.
Too much whining about grammar and spelling.
Great question. Looks like those walls are impenetrable.
Respectfully disagree with " the just move the chains " philosophy.