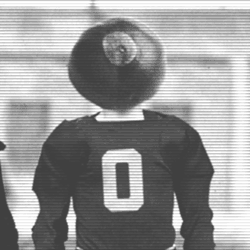 Colortv1967
---
MEMBER SINCE July 09, 2018
Favorites
MLB TEAM: Dodgers
SOCCER TEAM: Barcelona
Recent Activity
Some players, after they commit, tell the other schools not to contact them anymore.
What is with the continuing obsession with Clemson. I understand being aware of what they are doing on the recruiting trail but this is getting very old. Move on to something positive instead of always comparing OSU to what Clemson does or doesn't do.
O,Kay. Who has the best OL in the nation? OSU or Georgia? Both claim it.
You speak the truth others don't want to admit.
If Grimes doesn't end up in Columbus, does he go Clemson or Georgia?
Unless there are ways to increase the compliance with social distancing standards in place, the football season may be a disaster health wise because this past weekend was not a good start for adherence.
Don't count me in on NPF. While he may start, he will never be a good as his press clippings.
Miller should have gotten more playing time as a freshman.
It would take 3-4 months to make up for all the lost time. That is not going to happen. If anything, the time to prepare to start the season will be shortened. I have said all along, Stroud will be the backup and win the job in the Spring. Miller will pack and slide into the transfer portal at the beginning of summer. Why? Because he will be treated the same way Burrows was treated at OSU and Fields at Georgia.
I agree with you and have been saying this for years. Pay all the players.
He may get hurt but he will not be intimidated. He has already been on a big boy team and played against other big boy teams. The
You thought wrong. He must get a wavier from the NCAA. No waver, no play this year.
With the schedule being more difficult this season, Fields could get his head taken off if there is no improvement.
Why was Wilcoxson ever under consideration?
Why are the what ifs still being brought up. That game is in the past?
This is a great program but most blue blood programs have similar approaches.
I don't see NPF will ever live up to his recruiting hype. The remaining five will have monster years if they stay healthy and get to play a complete season.
Understanding that offers are made based more on potential than current productivity, but are three stars being offered now?
Use that fourth wr slot for any group that is not as deep.
Well thought out. I'm a realist. OSU isn't always the most talented.