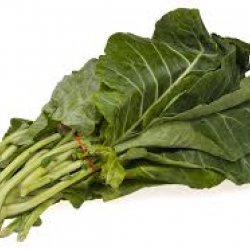 collards
---
MEMBER SINCE October 11, 2012
Favorites
SPORTS MOMENT: going 5 for 5 in bb with 1 double and 4 hr's.
1976 & 90 world series
2002 NC by the Bucks
any win agaisnt tsun
COLLEGE FOOTBALL PLAYER: Pepper Johnson
COLLEGE BASKETBALL PLAYER: Perry Carter
NFL TEAM: Bengals
NBA TEAM: Celtics
MLB TEAM: Reds
Recent Activity
sure sure sure and if Orlando Pace and Eddie George were just freshmen again.
I know. I just wrote the wrong thing. My wife went to NTS. You forgot Lindale and Greenville in East. The greatest Packer of the Lombardi era was from Greenville.. I will admit I am fond of Dallas for Rod Gerald.
https://bravecombo.com/about/
https://www.cartwrightsranchhouse.com/
You can have Greenville Ave. There is more to Texas than Dallas. He is moving to Denton. Go to Foster's in Denton and you will find many for sale.
What about Shiner? I would blend in and not brag on stuff too much from other areas except, the fine Cincinnati Chili. Learn to two step and polka too. Buy some Pearl snap shirts.
Why no mention of the great Jim Parker? Do we really know tOSU history or am I just that old?
and you youngster forgot a certain Jim Parker who was a great ol.
The only real peace and hope I ever got (and still getting) comes from faith in Jesus.
well they also hired a HS head coach soooooooooooooooooooooooooooooooooooooooooooo
if you don't like something, it ain't worth a f----
so he is saying that He wasn't used correctly.
I think it is pretty groovy, but I waited to see what you thought.
Back away from the computer. I know the season is over. I know NSD has passed too. You need to learn how to relax. Do you know a woman. A large breasted swedish woman will do. Perhaps having a hobby if you don't. Relax. We are here to get you through til the season starts, but calm down.
no you are taking it way too far. relax. there is more to life buddy.
sure you didn't. Thanks for the definition. Why are you going to extremes to defend yourself.
read the report of the investigation as the NCAA did. Did I say it he was right or wrong. I just said the results cast a long shadow. Please comment on what I said and not on your feelings about Gene.
I think his suspension has been well documented. The NCAA just might have read it too. It really wasn't favorable.
The effects of his conduct this past summer has cast a long shadow.
makes me want to fly from Jersey and eat at Skyline in Cincy or Columbus.
https://i.pinimg.com/originals/8c/9d/86/8c9d865f7c68cac31bdf306504841eed.jpg