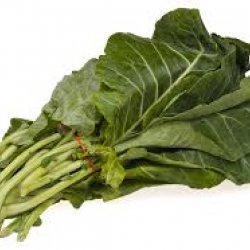 collards
---
Member since 11 October 2012 | Blog
Favorites
SPORTS MOMENT: going 5 for 5 in bb with 1 double and 4 hr's.
1976 & 90 world series
2002 NC by the Bucks
any win agaisnt tsun
COLLEGE FOOTBALL PLAYER: Pepper Johnson
COLLEGE BASKETBALL PLAYER: Perry Carter
NFL TEAM: Bengals
NBA TEAM: Celtics
MLB TEAM: Reds
Recent Activity
Or Joe Burrow don't forget him or tate Martell
Will the bengal's new OL coach be able to fix that shithole of an OL?
I believe he is the new qb.
ward isn't very nice to the team, the school and the fans.
boo hiss ward
My daughter was born on the same day her direct maternal ancestor was hanged 130 years earlier (Dec.2). Through me she is able to join the daughters of the confederacy. That is a hoot as he is John Brown. Brown's son moved to Ohio btw and now the family lives in that state up north. My wife's grandmother looked just like Brown. She gave us an original pic of him, but one of the relatives stole it as well as her ring when she died. What do you expect from !ichigan people.
Hue was the location for Camp Eagle 101st headquarters in Viet Nam. We Marines salute them.
Are you talking about Pete Brown's death or Lewis's departure.
Bob Trumpy & Bruce Coslet used to play tricks On Walsh like kneeing behind him and pushing him over. Paul thought he wasn't tough enough. Thus Tiger Johnson. Thank you Trump.
and that is why we are not in the top 4. I believe the pick 6 to Iowa gave them the confidence to totally kick the buck's asses.
I have said that for a while that next year the ball will be thrown to play makers, which we saw last night, who can make use of speed. I think the team will be overall better. It is up to urban to get them ready to play every game though.
or hit the play makers on a regular basis.
we saw what our fast playmakers did versus wisky. Just think when the qb can hit them and allow them to use their talent. I can see the bucks winning big next year.
Just beat Iowa. Don't lose to Oklahoma and don't be disgraced by last year's game. Suck it up, get motivated and having a qb who can hit the play makers will be a great start.
are our 4 &5 star recruits receiving where they will be drafted and just playing out the string.
urb has spent about the same amount of time at his other stops. Perhaps that is all the stamina, interest and patience to handle. Perhaps he misses Hermann, Luke F. & Ash. Ash has brought life to Rutgers quicker than Greg S. did and Chris has done it in a tougher (????) conference.
Urban has stayed at tOSU about as long as he spent at his other schools. Perhaps that is his lenght of attention and energy span. Perhaps we miss Herman, Ash and Luke F too. Urban might miss them more.
It's our talent evaluation and Urban's failure to get the best anymore out of his team.
think we may have shitty talent evaluation and or Urban can't get the talent to rise.
A. mack also played great. The tough catch down the middle and his yac. He is really coming on.
not holy buckeye but holy shit.
The bible and several commentaries on 1 Timothy.