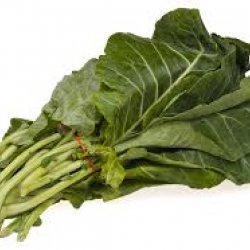 collards
---
Member since 11 October 2012 | Blog
Favorites
SPORTS MOMENT: going 5 for 5 in bb with 1 double and 4 hr's.
1976 & 90 world series
2002 NC by the Bucks
any win agaisnt tsun
COLLEGE FOOTBALL PLAYER: Pepper Johnson
COLLEGE BASKETBALL PLAYER: Perry Carter
NFL TEAM: Bengals
NBA TEAM: Celtics
MLB TEAM: Reds
Recent Activity
might as well add that old retired alum if you adding K.
https://www.youtube.com/watch?v=8w3HSvjLupI
Of course I am teasing
The Bengals are stacked at wr after adding 2 in the draft and 3 rookies last year. They had good special teams and drafted great for that this year. Gonna be hard to make the practice squad, but he has his chance. They have about 20 on their expanded roster now so they want to upgrade. Green, Ross, LaFell, Boyd, Mashon, Erickson and Core seem to be set. Good luck and blow them away. Cincy went after speed this year.
Keep Glenn out of this. He was a personal hero of mine. John would have never used another to insult someone he didn't even know. The Marines taught us better.
Why do many young people lack knowledge of what came before. They seem to only know what they are shown. It is scarey.
I think calling yourself rube is quite true.
Glenn was a fellow Marine. Are you? Semper Fi & Godspeed John Glenn.
From imbd
Jack E. Leonard was an American comedian whose sarcastic insult-based humor was imitated by Don Rickles. Born Leonard Lebitsky on April 24, 1910, ...
from wikipedia Leonard's comedic method was sarcastic and aggressive, creating an "insult humor" genre which anticipated Don Rickles. (Rickles's Friars' Club roast was emceed by Leonard, who introduced Rickles as "a man who's been doing my act for about 12 years now.")..
For those who seen Jack E., you couldn't watch the come later Rickles. But most younger folks never saw or even heard of the original.
Even that insult, albeit quite dumb, was better than calling someone a hockey puck.
Rickles stole his act from the great Jack E. Leonard. It is a shame that many don't remember Jack. He was a wild one. He could do physical comedy too. He did the insults way before Rickles. I never saw what was funny about calling someone a hockey puck anyway.
https://www.youtube.com/watch?v=xIRDWcbaKvg
He was also the voice of alpha bits https://www.youtube.com/watch?v=xIRDWcbaKvg
Well he seems to be kicking the team and the fans when he is clearly accountable. I believe he has been paid well so if he does the noble thing and quits, he won't be hurting. How low can the team go with just Thad's excuses? It is tOSU and not tTMU. Too many bad seasons in a row. People get fired, politicians get voted out and players get cut. It is not kicking when they are down. He picked a competitive job. He knows his job is mostly based on winning and winning big. He'mm be ok. Will the team next year?
I guess someone has to have confidence in him.
Nice try at trying to save yourself about starting this topic. I doubt if you cared about going over the line before you didn't think about being an insensitive jerk and ranted. Maybe one day you will see that it isn't all about you. Your handicap is more noticeable then many with tags.
The irony of it. You are too lazy to walk a little extra in order to go for a walk.
Not guilty here, but I voted you down for your knee jerk reactions without knowing facts about people. I said more later.
my handicap has grown progessively worse. At first, my legs and spine would hurt at different times and I would never know when the pain would come. (usually instantly) Then, as I aged it became continual. Now, I have a hard time getting in and out of the car and can't walk very far. What I am saying, is that YOU DON'T SEEM LIKE A DOCTOR. How would you know why a person has the tag. Everything can be abused, but why take chances. Enjoy your health and mind your own business. You seem like a bored, guilt plying person. I have a special chair that helps me up. Doing stairs is horrible. I have fallen many times with injuries. I go to physical therapy twice a week. I am not crying over this as I am telling you people do hurt. Every once in a while my limp is hidden, but my back is hurting. You never can tell. Does their parking cause you a problem with a spot. I have been blocked in a spot by nuts before who were on a mission to stop illegal parking. The problem is some didn't see my tag (lol) and others don't see my plates now. They said they were sorry and I said they were rude. I guess playing dr. & deciding who is worthy of a tag is your bad habit. Mine is telling jerks off who do that. BTW, when my wife drives alone, she never parks in a spot. If you want to lay guilt on jerks, lay it on those who leave carts in the handicap spots. I said I have a hard time getting in and out of the car and with a cart, I have to get out move it plus get back in and out again. Very painful especially in bad weather.
Jesus went about doing good and healing all kinds of disease. He said in John 16:33
These things I have spoken unto you, that in me ye might have peace. In the world ye shall have tribulation: but be of good cheer; I have overcome the world. One of the many things Jesus said is found in John 14 :1 Whatever you ask in my name, this I will do, that the Father may be glorified in the Son. Keep praying as He loves the children.
I could say many things. lack of motivation, no hustle, careless attitude, no pride, no following of the coaching, but another loss sums it up.
she was the first to say penis on broadcast tv. SNL
I want a legacy pick like Tom Hermann. Wait. he had to earn his job.
agreed. I hope he is a sucess because it is hard to get rid of legend's grandsons I hear.
Billy Price. Every play with start with him.
The bengals safeties came on. It is the pass rush and a speedy lb that can cover the middle. I hate Alaabama, but Foster would look good in stripes. Elfein perhaps in the 3rd