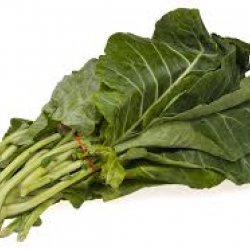 collards
---
MEMBER SINCE October 11, 2012
Favorites
SPORTS MOMENT: going 5 for 5 in bb with 1 double and 4 hr's.
1976 & 90 world series
2002 NC by the Bucks
any win agaisnt tsun
COLLEGE FOOTBALL PLAYER: Pepper Johnson
COLLEGE BASKETBALL PLAYER: Perry Carter
NFL TEAM: Bengals
NBA TEAM: Celtics
MLB TEAM: Reds
Recent Activity
very little inside and horrible shooting by KW. The Gophers went right after them.
#whenIwashereBurrowwasabuckeye
They seemed hungover from last night.
didn't Wylper snap the ball over the QBs head. That is something which can be corrected if he plays c. Two of the 5 starting east o-line were Bicks. Looks good.
finding a RB who can catch a pass is major.
He did good as a Buckeye, but not in the legend status. Two droppings of touchdown passes makes him a good back, but not a legend such as Archie, Eddie or Zeke.
My friend, I saw Fields limping off the field after a big hit. There was at least one Rutgers player who thought the game mattered. I was concerned when I saw him limp off.
Well a family in the past had a different view and named their son after him. The Guthries also named their son Woody after him. It was different times. We look through the lenses of our liberal education today. I didn't like Wilson's politics, TR split the Republican ticker in 1912.
They had the bus thing very much in order. As soon as one filled up, the next was in long. It was along walk to the bus, but a short to the cars from the bus. I have to admit I rode the handicapped bus going with a short walk, but didn't see it on the wayback. I feel the effects of the long walk this morning. I bought out tickets from stub hub and they were on the 50. The "old" money alumni were pissed. I said if your fair weather fans friends hadn't deserted your team, I wouldn't had the chance to buy them. I then said I don't understand fair weather cause the Bucks always bring us good weather -- 0-18 baby and now 0-19. What did you think when you joined the big. Silence.
Woody liked visiting it. He came home with Rod Gerald. The coaches have visited quite a lot since.
Princeton isn't bad either.
I will give you a good reason to like New Jersey. A former President of Princeton and a former governor of NJ had an Ohioan named after him. His name was Woodrow Wilson. A former football coach was named in his honor. That beats the ten reasons given in this article. Go Bucks
agreed - My county is 3rd highest income per population in the US. I go to the restaurants, plays and museums in both Philly and the city (NYC). There are plenty of stadiums to watch pro sports and for me, the ones in Philly are all in one area and easy to drive to. BTW the stats show there are more horses in Jersey than in Kentucky. I won't give a reason why others don't live here, but I came for a job. There are plenty of places in jersey that are filthy, over populated and dangerous, but there are wonderful areas to live. I didn't see your post before I also posted defending Jersey. I still love Ohio too and while I like the Bearcats, I love the Bucks. BTW, High school football here is very good. Look at the rosters of major colleges and NFL teams. Woody recruited this area only second to Ohio. It still sends players to the Bucks. Maybe I will see you at the game.
Folks, I live in Hunterdon County NJ. It is farm orchards and horse farms. We have plenty of preserved land and big colonial homes. There is little crime as the last murder in my township was over a decade ago and it was a NBA player who killed his chauffeur. The township High School is a blue ribbon school and many reports have the county 3rd highest per population in income. There are plenty of lakes and ponds for fishing. The town closest to me has a river going through it and a waterfall made by a mill. This isn't bragging, but I shared this so many can see that Hunterdon County isn't Newark (although wonderful restaurants), Camden, the Oranges or Irvington. I find living here peaceful with very little population. I will be at the game today rooting on the Bucks as my heart is with them too and my old Ohio home. https://www.google.com/search?q=hunterdon+county&sxsrf=ACYBGNS59Jll0PA5GxLgLCFnp-2L3_wRtg:1573908025512&source=lnms&tbm=isch&sa=X&ved=0ahUKEwiX85Om4O7lAhUSqlkKHV1GA-UQ_AUIFCgD&biw=1536&bih=722
This is horrible news. I live in Jersey and I am going Saturday to see the Bucks. I wanted to watch Young's quickness. Now I just have to be satisfied with Fields, Dobbins, Myers, Hamilton, Olave, Hill, harrison, the other Harrison,Okudah, Arnett, Browning, Fuller Tuf and a few other highly ranked players. It would have been nice though to watch Chase in person get few sacks.
The point in playing is that there are many Buckeye followers in the area and we can come. Jersey is also a rich recruiting area and it is good for the kids to come and see tOSU. I want to see Fields and the defensive backs in person. I want to watch our young receivers too. No forfeit for me. Go bucks.
Rutgers has a large Campus in Newark. They forgot to mention that. Regardless, I will be at the stadium Saturday to joyfully watch the Bucks on the field. Oh yeah Elizabeth Warren attended law school at Rutgers-Newark. Poor vetting procedures back then.
[Jim Harbaugh quote: What will happen will happen, what won't happen won't happen.]
Ryan D, will have work to do. I hope they can flip Ricks. he is solid.
Now that is some good music.
Harrison, while being defended by Ricks, should have caught two balls in the third. Ricks is dominating him.
Cavazos has not returned to the game. I hope to see him in the second half.
I don't think you realize the competition he will be facing in two years and we will go nuts if he plays like that. This forum will go up in smoke.