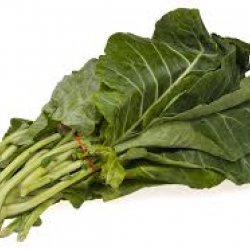 collards
---
MEMBER SINCE October 11, 2012
Favorites
SPORTS MOMENT: going 5 for 5 in bb with 1 double and 4 hr's.
1976 & 90 world series
2002 NC by the Bucks
any win agaisnt tsun
COLLEGE FOOTBALL PLAYER: Pepper Johnson
COLLEGE BASKETBALL PLAYER: Perry Carter
NFL TEAM: Bengals
NBA TEAM: Celtics
MLB TEAM: Reds
Recent Activity
Why no mention of the great Jim Parker? Do we really know tOSU history or am I just that old?
and you youngster forgot a certain Jim Parker who was a great ol.
The only real peace and hope I ever got (and still getting) comes from faith in Jesus.
well they also hired a HS head coach soooooooooooooooooooooooooooooooooooooooooooo
if you don't like something, it ain't worth a f----
so he is saying that He wasn't used correctly.
I think it is pretty groovy, but I waited to see what you thought.
Back away from the computer. I know the season is over. I know NSD has passed too. You need to learn how to relax. Do you know a woman. A large breasted swedish woman will do. Perhaps having a hobby if you don't. Relax. We are here to get you through til the season starts, but calm down.
no you are taking it way too far. relax. there is more to life buddy.
sure you didn't. Thanks for the definition. Why are you going to extremes to defend yourself.
read the report of the investigation as the NCAA did. Did I say it he was right or wrong. I just said the results cast a long shadow. Please comment on what I said and not on your feelings about Gene.
I think his suspension has been well documented. The NCAA just might have read it too. It really wasn't favorable.
The effects of his conduct this past summer has cast a long shadow.
makes me want to fly from Jersey and eat at Skyline in Cincy or Columbus.
https://i.pinimg.com/originals/8c/9d/86/8c9d865f7c68cac31bdf306504841eed.jpg
Many are complaining because they are left to eating sour grapes. Clemson didn't need a big meal as they feasted on 15 over matched opponents (Alabama included). Win the NC and every meal is a feast. I dislike Clemson, but I respect their season and I don't wish to project my political feelings concerning the President on their celebration. Go Bucks
Jim Parker
Paul Warfield
Jim Lachey
How stupid was/is the OU QB. Has 2 wrs and a te on the west roster. He then said Wilson was the best. Dumbass
Get that #1 Jeffrey Okudah will make you proud.
Fickell is happy for now at UC. He kids are doing great in the schools. Wait till Day goes pro.
I don't know him personally. Can't say.