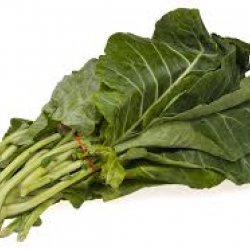 collards
---
MEMBER SINCE October 11, 2012
Favorites
SPORTS MOMENT: going 5 for 5 in bb with 1 double and 4 hr's.
1976 & 90 world series
2002 NC by the Bucks
any win agaisnt tsun
COLLEGE FOOTBALL PLAYER: Pepper Johnson
COLLEGE BASKETBALL PLAYER: Perry Carter
NFL TEAM: Bengals
NBA TEAM: Celtics
MLB TEAM: Reds
Recent Activity
Ryan D, will have work to do. I hope they can flip Ricks. he is solid.
Now that is some good music.
Harrison, while being defended by Ricks, should have caught two balls in the third. Ricks is dominating him.
Cavazos has not returned to the game. I hope to see him in the second half.
I don't think you realize the competition he will be facing in two years and we will go nuts if he plays like that. This forum will go up in smoke.
So far I am not impressed with McCord. He just overthrew his receiver on 3rd down. That is after an int. and a fumble. I hope he picks it up.
Home of the first college football game. Not ironic at all.
Penn State kept it up today. Franklin is getting them ready for 4 quarters. Day had better learn quickly how to keep his team going for 4 quarters.
I am from Cincy and like the bearcats, but love the Buckeyes. I hate it when they play, but I always root for the bucks. Every other UC game, I root for them.
He is a very strong catholic.
In the spirit of fairness UC sees itself as a little brother without respect despite beating the Buckeyes in back to back NCAA basketball championship games. That is a major reason. There is only one way to earn respect in football,although UC has played the Bucks tough before especially in 2001 I think. It was a game saving interception in the end zone. That was a good year for the bucks.
U of Cs law school has a pretty healthy endowment. Of course it all comes from when Jay Berwanger was toting the ball.. Just kidding my son recently graduated and there was money.
I would like to go on a cruise with either the Dailey & Vincent bluegrass band or Mollie B's Polka party band squeezebox. I will decide soon.
When I was starting grade school, a grad from the High School was captain of tOSU football team. Will Sanders. We were all excited. A family friend played football at Miami University. He always talked about his coach who had moved on to tOSU. Woody Hayes. That should make you a fan.
sure sure sure and if Orlando Pace and Eddie George were just freshmen again.
I know. I just wrote the wrong thing. My wife went to NTS. You forgot Lindale and Greenville in East. The greatest Packer of the Lombardi era was from Greenville.. I will admit I am fond of Dallas for Rod Gerald.
https://bravecombo.com/about/
https://www.cartwrightsranchhouse.com/
You can have Greenville Ave. There is more to Texas than Dallas. He is moving to Denton. Go to Foster's in Denton and you will find many for sale.
What about Shiner? I would blend in and not brag on stuff too much from other areas except, the fine Cincinnati Chili. Learn to two step and polka too. Buy some Pearl snap shirts.