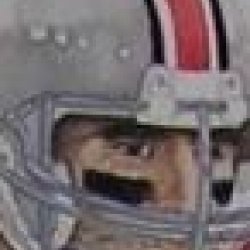 ColdBuckeye
---
Anchorage, Ak
MEMBER SINCE September 06, 2010
Favorites
SPORTS MOMENT: Every college football Saturday.
COLLEGE FOOTBALL PLAYER: #36 1984-87
MLB TEAM: The Reds
Recent Activity
That's me everyday during my commute home.
Love me some Old bay! Goes good on my halibut up here.
'Nova all the way! Wish me Luck!
Ohio State's #10 on offense: college football's 2018 Heisman trophy winner.
I hear you. It's like pronouncing Archie as "Griffith".
Great pics that I'll never look at again.
It's time to call upon the sharpshooter from Athens.
Spielman = class. Perhaps ALL the Elliots should listen to his advice instead of blindly defending VERY poor behavior toward a woman.
Warren is w/ Luke (Fickell) now. He is one w/ the force.
I want to buy tix for the @ Maryland game. I've looked at StubHub. Anyone have any other suggestions where to buy?
7 p.m. (3 pm Alaska), ESPN2
I don't think a thumb is meant to bend like that.
How do you play chest? Like Tarzan?
#3's offense was strong last night. I hope his shots keep dropping as well as he keeps going with the March of Dimes.
Larry Culpepper approves.
He needs to come back for an EPIC season for Ohio State. That O backfield is going go be crazy with the big uglies to match. If the defense continues its trend it'll be the best in the biz. AND the best punter in the land will be wearing S&G.
Someone on the team wanted to do it for solidarity during the playoffs. Another county team already did the mohawk thing so they went with the bleaching. More than half of the kids went to the salon and had it done.
I'm not going to call you an asshole or even bother down voting you. What I am going to do is continue practicing patience and restraint with stupid people.
Burrow:
31-43 (72%), 309 passing yards, 4 TDs, 0 int
no touchdown passes to himself this week
They handled Steubenville and Zanseville (hometown of Dantonio) which are solid teams. Steubenville is still alive in the playoffs. Athens county actually has 2 teams left in the playoffs. Besides Athens, Trimble looks to win their region tonight. I believe they played in the state championship last year.