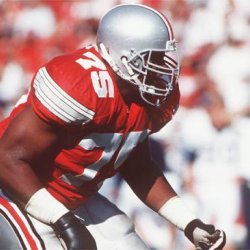 Col2GABuckFan
---
MEMBER SINCE November 02, 2014
Recent Activity
This comment thread is a cesspool...
If some "hacking" around on a computer doesn't scare you, check out RetroPie. The Pi3-A could easily emulate N64. I would guess the Pi4 using USB would be fine with GameCube.
How about that cheap shot? But that's just a 15-yard penalty...
Oh I like the rest of the crew. I just hate him.
Anyone else hate Sean McDonough?
Never. I'll never stop hatting that short terd for '98.
There are a lot of crews that should be placed on administrative leave until they can prove they aren't incompetent after this season.
The rule is a fucking joke and applied as such.
Led with his helmet and launched (even though it's Michigan).
Don't expect for rules to be applied evenly or without bias. Also, don't bother complaining about it.
Is there a way both teams can lose? Maybe an end of the 4Q score of C-0-0-L?
So it's inconsistent. You seem to want it both ways.
No one cares about your opinion.
Let's have two different sets of rules for both teams. (Douche canoes)
Hey. And I'll continue to downvote you.
Right? That was an obvious push-off.
I like that they used the play to confirm targeting, but totally missed the BLATANT hands to the face on Chase Young.
I was confused by that no call as well.
My wife on Trevor Lawrence: "He looks like a woman with big muscles."