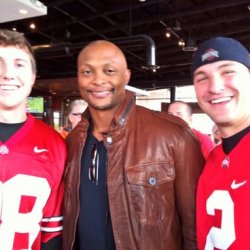 COhio Buckeye
---
MEMBER SINCE November 29, 2011
Favorites
SPORTS MOMENT: Football:
- Undisputed National Championship Run 2014-15
- Seeing Eddie George's 314 yards against Illinois live in the Shoe
- Rushing the field after 2002 win over scUM
Basketball:
- 2007 Final Four and National Championship Run
- Evan Turner buzzer beater against scUM in B1G Tourney
COLLEGE FOOTBALL PLAYER: Malcolm Jenkins
COLLEGE BASKETBALL PLAYER: Aaron Craft
NFL TEAM: Denver Broncos
NBA TEAM: Cleveland Cavaliers
MLB TEAM: Cleveland Indians
SOCCER TEAM: Fayhget about it
Recent Activity
My view is a "softer" style of tackling is leading towards a "softer" style of play from our defense overall. How you practice is how you play, right? The instincts you suggest are supposed to take over, I believe, are actually being bred out of what could be a nasty defense. These players are STUDS - they all have great potential to play fast, physical and tough. Pre-snap positioning and lost assignments are clearly causing problems in their ability to go out and make plays.
His body language shows a coach that is supremely confident in his players to make costly mistakes and for calls/plays to not go their way. His demeanor used to oooozzzzzeeeee confidence in his players and their ability to execute, smash their opponents and win. It is my belief that what he sees all week in practice comes out in his behavior on Saturday. He wears his emotions on his sleave in-game.
I have great confidence that the Bucks are going to BALL tomorrow in Boise! All this upset talk just fuels the fire. I love the potential match-up with the Zags in Round 2, if everything goes to plan.
Is it just me, or do I see a clip from after The Game in 2017 in #2? White all jerseys, the Big Out House in the back ground, etc.?
"I'm going to stop now, because if I don't, I'm going to start cutting myself." Yikes.
Mack catch was not one of those moments of "WOW!" It was a tough, gritty, timely, pivotal catch on 3 and 13. Not athletically spectacular. Dixon catch, maybe qualifies. PS: what a beautifully thrown and placed ball by JTBIV.
Huh? You mean the Clemson team that barely showed up and pissed down their leg in the Sugar Bowl? Were we watching the same game? I give the Bucks more credit than getting pasted 31-0 by Clemson, again! Especially after what we saw from the defense against USC.
Cannot confirm or deny any of these 40 times, but these boys be fast!!
Shazier is a damn good one
Some others to consider:
Antoine Winfield
Shawn Springs
Zeke Elliott
Joey Galloway
Cris Carter
Santonio Holmes
Beanie Wells
Malcolm Jenkins
James Laurinaitis
This list could go on for quite a while...
My head is going to explode...go back and re-watch the recent USC games, in particular, 2008. USC is currently riding a 7 game win streak against the Buckeyes going back to 1975. I was not born yet and I suspect you were not either. Look at the statistics on this website:
http://www.winsipedia.com/ohio-state/vs/usc
The tradition and success of these two programs is absolutely overflowing. This is a HUGE game, despite not being a CFP semifinal game!!
How is playing the #18 team in the Holiday worse than the Outback against a not-so-good SEC East team? Because they are not playing on New Year's Day? I don't like it, but the big time bowl games, i.e. NY6, are no longer all packed into one day, but spread out in primetime the days leading up to New Year's.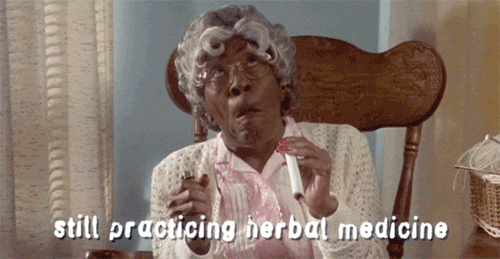 Devin Smith was not only a killer down the field as a receiving threat, but also relentless as a gunner in punt coverage. He was a pleasure to watch when he cranked up the after-burners!
Just beat scum for the 6th time in a row, JT is injured and played his ass off and here you are complaining about Urban's play calling. Crawl back into the hole you slithered out of. LOSER.
Which team has performed better against the Vegas spread, i.e. whether win or lose, they cover and by how much?
I'm paraphrasing..."The walls are salt, the floor is salt, the ceiling is salt, even the air is partially salt." LOLOLOL