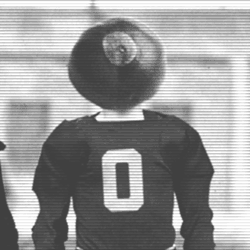 CoachKJ15
---
Ontario, Ohio (via Columbus )
MEMBER SINCE November 20, 2015
Favorites
SPORTS MOMENT: The Run right through the heart of the south!
COLLEGE FOOTBALL PLAYER: Carlos Hyde
COLLEGE BASKETBALL PLAYER: Evan Turner
NFL TEAM: Philadelphia Eagles
NHL TEAM: Columbus Blue Jackets
NBA TEAM: Detroit Pistons
MLB TEAM: Boston Red Sox
SOCCER TEAM: Columbus Crew
Recent Activity
24-6 was my prediction too! Looking promising.
Very good analysis I didn't account for the 2 extra conference games.
Good to see you again IP! I was somehow spot on with the 23-8 overall record prediction last year. I'm going for 25-6 (14-4).
Good to be back Iron Pastor! I'm ready for the season!
I was kidding about you accrediting that but thanks!! I honestly didn't think i would be right!
Hey Ramzy you forgot to include my prediction of us finishing at 23-8 and 12-6 in Conference! I was close!
Might be a NCAA Coach of year candidate
I know you didn't, I couldn't think of your user nor did I want to single you out, but there were several others who made it known that they had a distaste for my prediction.
Breaking news: I'm the next 10th assistant.
For anybody who noticed early 2017 I predicted 23-8 multiple times and I got called delusional, now the buckeyes have an opportunity to do so and maybe even better than that! I'm happy with the direction of the program.
2nd half hold off and one possession away from being a 1 loss team..... have so much potential and have the talent to compete against any team right now!
No as in Berry would come in inside the 8-15 yard line to help with the Jump ball to Giesicki. Berry is known as one the most athletic and explosive athletes on the field while being able to match the physicality of a TE.
There's been chatter that Berry and Victor have been working with Coombs in red zone coverage to take away the Jump ball to Giesecki
I wonder if they are explore 2017 options still outside of Kyle Young especially with the announcement of Funderburk being suspended
If we get Kyle Young and maybe one or two others! We could have a very very surprising season.
I love Thad but I'm so pumped!!!
Strong gut feeling he will be bring a couple of his Butler recruits or flip some class of 17 recruits who haven't signed their LOI yet!
The main one I have that feeling with is Kyle Young! Oh boy!!! Would be huge
Okay guys no one expected Matta to do what he did here! Hopefully we've found another diamond in the rough especially with all the resources he has access to!
Btw I'm still praying for Frank Martin rumors! Long shot but I would streak the streets if he came
Pending who he hires and his track record with how he's made all the other sports at Ohio state national contenders, I believe he might be the best in the business!