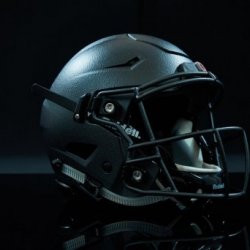 cmoney2323
Iowa (via Glenwood )
MEMBER SINCE September 21, 2016
Have lived in Iowa entire life. Been diehard Buckeye fan for 20+ years. Buckeyes all day everyday.
Favorites
SPORTS MOMENT: Still to be determined!
COLLEGE FOOTBALL PLAYER: Eddie George
Recent Activity
I live 20 minutes from Omaha on the good side.
Yes driving through Nebraska is dreadful.
Nebraska game does not scare me at all this year. Buckeyes coming off a bye week before the Neb game. Giving Meyer and team 2 weeks to prepare. Plus a lot of big talk coming from Nebraska AD and company. Not concerned as a fan.
This sucks! Best of luck Joe wherever you go.
This will hurt OSU this season.
Fire Urban!
Urban the Closer!
I have it 38-27 Buckeyes. I feel confident about this game for some reason. Wisconsin hasn't seen a team with this type of speed on both sides of the ball. Yes I understand OSU hasn't faced a defense like Wisconsin but they face their own every week. Feel LB's will come to play this game!
Wisconsin OL I think will wear down during the game with the DL being fresh. Just have to stay discipline (no stupid penalties).
3 biggest Keys for me
1. Line play (both sides)
2. Turnovers
3. Field position
Beat Wisconsin!
I'm not Common man (he is on Common Man & T-bone) but thanks anyway.
This can't be right. Bench JT!
Congrats to Lil Bear. He will get this award again next year!
Wisconsin needs to worry about JK Weber just as much as Ohio State needs to worry about Taylor. I hope Wisconsin is ready for the 2 headed monster. Ohio State will be ready for Taylor.
Right. We don't need a best game of career type of performance from him. I know he has struggled but OSU can't go in with that mindset or they will lose. Khaki man will have a game plan to take pressure off O Korn. OSU needs to dominate from start or it's going to be a battle all game. I got Buckeyes 27-24 no matter who is QB for TTUN.
Will believe it when I see it.
Been WAITING ALL WEEK for This!
Beat TTUN!
Peters will start. Book it!
TTUN is Worthless to me. I can't stand a single thing about them. A bunch a whiney babies!
Intelligence is definitely not in their DNA.
I would be shocked if Peters doesn't start.
The question that most fans are upset with on Targeting is. What is Targeting? Because it sure the heck seems that the NCAA and officiating don't know either. The most inconsistent rule in College Football!
That hit by Jones was not targeting,
Surprised Weber didn't get Co with Price. I understand the OL paved the massive holes for Weber. But Weber was still part of the process on those TD runs.
Just keep it simple!!
Give the ball to Dobbins Period. The kid is electric with the football!
I would be Shocked if this game is close.
Just serve the 6 games and move on.