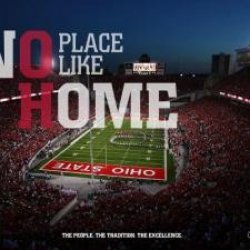 clogan1032
Cincinnati, Ohio (via Chicago/Cincinnati (Split Time))
MEMBER SINCE April 11, 2012
Favorites
SPORTS MOMENT: Watching Pete Rose from the blue seats on September 11, 1985 when he broke Ty Cobb's hit record. I was with my dad, was 7 years old, and was an amazing day that I will never forget.
COLLEGE FOOTBALL PLAYER: On D - Andy Katzenmoyer On O - Eddie George
NFL TEAM: Chicago Bears/Cincinnati Bengals
NHL TEAM: Chicago Blackhawks
NBA TEAM: Chicago Bulls
MLB TEAM: Chicago Cubs/Cincinnati Reds
Recent Activity
F*UCK Michigan. I hope they lose every game by 100
They all take L's agaist the Bucks this year
Lewis over Hooker isn't crazy, Peppers winning returner of the year isn't crazy, Peppers winning LB and DPoY is certifiable.
Or if their QB doesn't throw two picks, one of which goes for six or fumble on the two yard line. You want to win, play better. They had all the opportunity in the world to win, even lead at half, and didn't. Don't let Ohio State abuse you in the fourth quarter. So much for them to look at as to why they lost, it is lazy to focus on officiating. Don't get me wrong though, I love it, Michigan whining makes me smile.
Get F*cked Michigan!!
Science bitches
Ummm, everything on the internet is true. Everyone knows this
Remember
I don't think so and listening to Urban's comments I'm a little suprised he is listed as co-starter.
Am I watching the right game? Two passes to a tight end in a row?
Wait a damn minute. I know I've been away for a bit but no more upvote?!
Posted right after yours, great taste
Dreaded double post...sorry,
Zyr Vodka - Price is great and it is hands down better than Grey Goose. You can get it for $30 for a liter and it is well worth it.
So your saying he is a shoe in for COY at some point.
It's about to be lit son
I'm in Orlando for a conference this week and just bought tickets for the game tonight against the Magic. Really hoping to get to see him play.
What an end. 8 laterals, look like in real time he was down but wasn't, a block that was close to being illegal. Great ending
In Mark may's defense (I should be in jail for typing that) Bye is undefeated.
Pure Michigan
Go ahead and take my money
Beat a team that won two games on a hail Mary and was on there second string QB and all the sudden TTUN is world beaters. My God the delusion up there is amazing.
Seriously, I thought a Note Dame education was worth something...
Sign me up for a win no matter how it happens and a good clean game with no injuries,