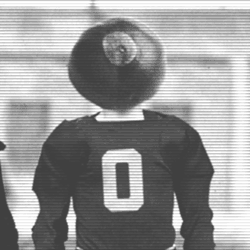 ClevelandFan82
---
Member since 04 October 2013 | Blog
Recent Activity
I don't comment on here very often but this entire conversation just warmed the cockles of my heart.
Considering how deep the Colts WR core is, why would he sign somewhere he might not get to see many snaps?
For me, at least, it's not the fact that he failed the drug tests. I understand OSU suspending him for that. It's the fact that the B1G all this because the they decided that somehow ecstasy is a performance-enhancing drug. That's the ridiculous part. In my mind, it's akin to the NFL suspending Joe Haden for having Adderall in his system.
Lets have a round of applause for the peanut gallery. They must be a real bunch of tough guys, tweeting garbage like this, at a college student. Funny thing is, they'd never say it face to face with these players.
Honestly, this should not be surprising to anyone. ESPN has officially become the SEC Network. Now, if the Big Ten wants to have a chance at combating this, they need to step up the Big Ten Network. One of the easiest ways to do this is to lure talent away from places like ESPN and FS1. If they can lure away some of the personalities, and turn their production value up, they could be making major strides. Realistically, they will never be on par with ESPN, but if they try, they can definitely become a thorn in the side.
I guess I just don't understand the thought process of going to Duke, Kentucky, or one of the other "elite" schools. Why wouldn't you go someplace that is on the brink of that and try to take them over the hump? Maybe it's because I never got that chance, but that's how I think I'd feel.