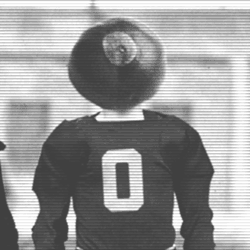 cledaybuck
---
MEMBER SINCE December 09, 2015
Recent Activity
We did exactly that in 2017.
Well, he is already better than Meyer in this respect ( at least compared to last year).
Ummmm...Last years media days is what got Urban into a giant mess.
Are we talking separate or combined? Because if combined we are talking better than 17 years with 10 Big Ten and 2 National titles and an over .850 winning pct. Yes, I think that is insane. If we are talking better than both separately, I think it is pretty unlikely, but not insane.
It was only one year. I'm sure everyone remembers the 2013 BigTen Championship game.
but still has small town/old Ohio values for the most part
Not sure what that means, but it is also one of the fastest growing in Ohio. There is plenty of suburban sprawl in Warren County too.
It's an awesome area to visit but we both grew up on land and think that's a better option for eventually raising a family
Meh. Land is overrated. Spending 2 hours mowing my lawn gets old real quick.
He is saying that these guys are former players/coaches and sucked as AD's.
I won't lie and say that I'm not looking forward to enjoying some relatively stress-free weekends during the best month on the Ohio calendar
Ohio State doesn't have any byes in September.
A small but vocal sect of Ohio State football fans have decided based on a small portion of a fake football game that took place three months after he joined the team that Justin Fields sucks at throwing the football.
Now let's pile some hype on him based off of one camp from two years ago.
Justin Fields accomplishes nothing more at OSU than Pryor did with all the hype surrounding him and all the talent he has around him I won't be thrilled
How do you feel about Haskins? Because the team accomplishments between Pryor and Haskins are pretty similar, taking into account playing time.
I feel after Coopers kids left other than beating ttun he shot his wad.
After Cooper's kids left he won 6 Big Ten Championships (3 were shared, yes I am counting 2010, it happened), played in 6 BCS bowl games (2 of which were NC games) with a 3-3 record.
Pryor may not have live up to the ridiculous hype, but he did pretty well. His record as a starting QB was something like 32-5 with 2 BCS bowl victories. His 2010 statistics compare pretty favorably to Troy Smith's 2006 Heisman winning season.
Sounds like more of a Penn State thing to me
Yeah, nothing like that could ever happen at Ohio State, right?
Yeah, I just scrolled past it at first.
What are you trying to do to us? Is this a reverse jinx attempt? Is anyone else freaked out by the top gif/picture?
You can't go telling everyone what a huge recruiting weekend this is abd set the over under on commitments at 5.5, and then when that doesn't materialize tell everyone more is coming and then tell people are really into this stuff to not get worked up and trust me, more are coming.
MSU? You realize they have more Big Ten Championships in the championship game era that the rest of the east excluding Ohio State combined, right?
I remember missing the read several times when the correct read would have walked in.
I was going to say, we had Curtis Samuel and Curtis Samuel?
You're welcome Kevin :)
https://www.elevenwarriors.com/forum/ohio-state-football/2019/06/104885/united-flying-one-off-flights-for-college-football-games
With summer in full swing
It's obvious you don't live in Ohio. I'm not sure we are having summer this year.