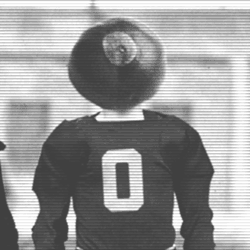 Clancy
---
Member since 08 October 2011 | Blog
Recent Activity
I have lived in Charlottesville for the last ten years, it is true, the wine scene around here has really taken off over the last five years. If you come here be sure to go to King Family Vineyards and Veritas Vineyards, great wine/great scenery at both. Both vineyards sit at the base of the Blue Ridge mountains. If you like beer the area also has some great breweries in beautiful locations, Blue Mountain and Devils Backbone are the most scenic and both have great beers. These are only a few options, I could go on and on about both the wineries and breweries in this area. If you are ever looking for a great three to four day get away be sure to check out the Charlottesville area. You will find great food, wines, beers, cideries etc. There is also a little bit of history in the area if you sober up enough to check such things out.
My only response to Paul Finebaum or any other SEC fan on this topic is this, the Union remains strong and until Dixie lines up directly across from us and defeats us in battle on the grid iron General Meyer and the Buckeye platoon will continue to hold higher ground. Alabama has a national championship, congrats to them, they earned it in the games that they played. As Buckeye fans I still believe we control the talking point. Keep the swagger in your step. Happy off season
Blacksburg was an amazing place to watch a game. Lane was rocking and the fans are passionate fans that love football. I have nothing but respect for the Hokie fans after this series. I can't tell you how many times someone came up to us and welcomed us and asked if we were enjoying our visit. Enjoyed the visit and just wanted to give props. Much respect and good luck in the ACC this year.
Threads like this is why I love eleven warriors, and of course all of the hard work that the staff puts in to keep me updated on the Buckeyes
Beautifully written and very moving. The last paragraph is off the charts, thank you for opening up and sharing. I wish you peace and healing and your mother safe travels in her next journey.
I'm with Elf on this one. I met Big Nut walking back to our cars after the Navy game in Baltimore this past year. He was a super nice guy and in our brief interaction a very knowledgeable Buckeye fan.
That is why we play the game Timmy. You said Oklahoma had no chance last year also, how did that turn out for you?
And we begin to rock, steady, steady rockin all night long
Was listening while watching this gif. Thank you for the laugh
Sorry to hear about your loss HSC. It is a very difficult thing to go through. It is ok to grieve, your dog is just as much a part of your family as any other member. All that any of us can do everyday is to try and give our best effort. Be a good father/mother, be a good husband/wife, be a good person. It is very apparent that you were a good dog owner. You gave your lab 13 great years. You were lucky to have each other. Focus on all of the good things that you brought to each other. Your dog lived a long and happy life and you were both lucky to share that time together. It will take time to heal, but things will get better and you will appreciate the time that you shared together. Keep your head up. All the best
I've been a member of this site for nearly three years (been visiting the site since January of 2010) and I still only have 68 helmet stickers. I don't comment very much but I love everything about this site. Eleven Warriors was my therapy during the Tressel fall out and has been a regular part of my daily life ever since. Just wanted to say congrats. Looking forward to reading what you contribute
It is time to pay these players. They are starving and they have nothing
No SEC players on the top of that list? Something must have been wrong with them there lasers
I don't see anything wrong with what Oklahoma State has done. They are innovators in my eyes. They should have been paying college players twelve years ago and they should be paying them today. Thank you Oklahoma State for leading the way. You are truly leaders of the pay for play movement. - (National Media)
Amen...Let's right this ship! Go Bucks