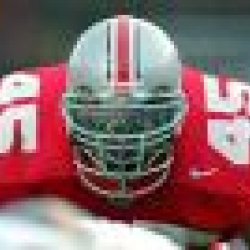 Cincy_Kid
---
Cincinnati, OH
Member since 30 August 2010 | Blog
Recent Activity
Hey all first time poster here, long time reader. Down here in Cincy I'm lucky enough (as is all of Ohio) to have one the premier high school football showcases in the country, bar none (along with chili). Saw the Moeller game. Braxton is fully legit. He single handedly kept them in the game via his legs in the first half.
Wayne did a poor job of countering the ajustments that Moeller made at half time to shut down Braxton's runs. There were several obvious passing opps (set up by stacked boxes on Moeller's end) that Wayner refused to jump on. Quick slants or even delayed draws would have gone a long way to counter Moeller's over pursuit.
A couple notes - 1. Moeller is a legit power house with a quality squad, if you've been around Ohio High School football for any length of time you know that already. 2. I would say Braxton is a bit further along in his developement then TP was at this age. Will he be better, tough to say, but it looks like he has his head on straight and wants to work.
- Go Bucks