Cincybuckeye
---
Member since 29 May 2015 | Blog
Recent Activity
What?! Recent, positive recruiting news? What is this?

I have friends that want to see Michigan be at 11-0 coming into The Game. It's unfortunate that they can't see how dumb it is to cheer for Michigan to win games. The overwhelming and utter sense of hopelessness they would feel in losing every game would far outweigh the heartbreak of losing to us and going 11-1.
Every Buckeye after reading this:
This guy isn't "The Board." He is one of several people on the Board. If he and Drake were pushing for a harsher punishment, but a majority of the board didn't, wouldn't it be fair to still say that the Board wanted little to no punishment?
Does make you wonder though how many others were for a longer suspension.

Speaking on The Urban Meyer Show (without Urban Meyer)
Where'd he go? Am I missing something here?
Dontre Wilson and the one year of #1 Braxton Miller.
I AM A HOMER!!!!!!!!!!!!!!!
You don't say!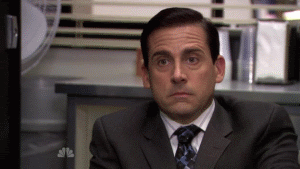 Dating back to the Woody Hayes era, the only seasons that OSU won by double digits in all of their victories were 1969, 1973, 1977, and 1998. That's 67 seasons with only four instances.
I completely agree with you about Michigan State. They have a lot of returning starters but the talent disparity was on full display last year against them. Penn State will not be as good this year. But, your prediction of beating Penn State by three scores in Happy Valley at night is pretty homer-ish. We were clearly the better team in 2014, yet they took us to double OT.
Overall: we're going to be really good. But, even the best teams can struggle on any given week.
So, not only do we go undefeated until the NCG, but we win every game to that point by double digits?
For those curious; number of playoff selections for the five ranked B1G teams:
Wisconsin: 15
Ohio State: 11
Penn State: 8
Michigan: 6
Michigan State: 3
It will be interesting having a wr coach give 100 % effort toward his job.
That is definitely an aspect of Zach Smith's coaching that hasn't been talked about enough. If Zach's life was as much of a circus as it appears from the outside, there's no way he was able to give his all into coaching his unit. Excited for Hartline to elevate the WR's level of play.
Nepotism is a form of favoritism. What makes nepotism different is that it is a deeper personal connection (family relation or very strong friendship) to the person you're showing favoritism to. Calling it favoritism isn't wrong. But, I think nepotism would be more accurate to the situation.
Hit the nail on the head. It's perfectly alright to love our coach while also recognizing that he wasn't perfect or innocent in this whole thing.
Urban has stated publicly that Earle Bruce was essentially a second father to him. That would make Zach Smith virtually both family and friend to Urban. The initial hiring of Zach could be equally viewed as nepotism or not. We have no way of knowing. However, repeatedly keeping Zach on staff in spite of the variety of issues and problems he caused clearly shows an inclination on Urban's part to keep him on staff due to outside the workplace connections. That's nepotism. The investigation even said that Gene Smith suggested Urban get rid of him in 2016 and Urban said no.
Listen, I'm a huge Urban fan and am very proud to have him as OSU's HC. But, let's call a spade a spade here.
Not sure why this is getting downvotes. Maybe people think this wasn't a case of nepotism. News flash: it definitely was.
Or he's heading over to the Woody to make up for lost time.
and for his office making a bigger stink of this than needed be.
Considering the initial allegations were that ZS abused his wife three years ago and that the coaches' wives, including Shelley, knew about it and that Zach remained hired, I think the stink being made was totally appropriate. Just because the reports now are showing that proper measures were taken and that the allegations might not be totally truthful doesn't mean that the investigation or Urban's administrative leave were unnecessary.
That's fair. A buddy of mine played for Urban a few years ago and he was telling me how much time and how many people Urban brought in to talk to the players to help prevent DV and sexual assault. I think that mantra is mainly in regards to those two major things. Obviously, I'm sure Urban doesn't want his players or coaches cheating on their girlfriends or wives. But, I think those in the program associate that core value with the two previously listed issues primarily.
Ultimately, if Zach did cheat on her (which I believe he has even admitted at this point), there's not really anything Urban can do about that. If Urban knew he cheated, I'm sure there were conversations between the two. But, it's not like we should expect Urban to head to the press to announce Zach's infidelity and publicly condemn him. Urban upholding the core values of the program don't always need to result in a firing or press announcement.
regardless of charges or arrests or convictions or relevance to staff, Z. Smith broke this "core value."
I enjoy your perspectives on this site, Blu. But, I'm going to call you out on that tidbit. You're assuming that Zach Smith actually abused her. But, as we speak, nothing has been proven and the investigation is ongoing.
I'm no fan of Smith and honestly, am glad he's gone. With regards to this whole marital situation, I'm sure the truth is somewhere in between of what Zach and the mothers and Courtney are alleging. I believe that Zach tried to avoid situations and remove himself frequently. However, I'm sure there were times in which him "removing himself" were forceful and abusive in nature. But, I'm not going to outright say that he broke the core value of treating women with respect until a ruling is made through the efforts of an intensive investigation.