Cincybuckeye
---
Member since 29 May 2015 | Blog
Recent Activity
The silver lining is none of these have come in the second half.
IIRC, Damon Arnette's targeting against Maryland came in the second half.
Attention span so short, you got too bored to even spell out "span"
Having paid tuition for 4 years, I guess that makes me qualified. So, I guess I'm an outlier among my fellow "old people" when I say I think that the helmet design is actually pretty cool. I'm not a fan of the overall color scheme though.
Also, it's one game. We'll all survive.
7th time?!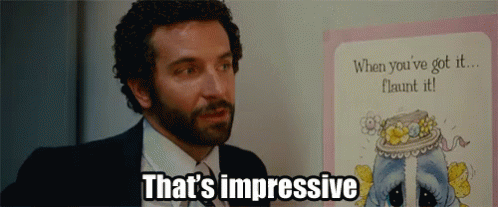 *Reads 214 total ypg*
"Yeah I'm not impressed."
Coach Holtman (sp.)
You could've just scrolled up to the article for the spelling lol
Seriously. Navy, VT, UC, Minn, and Indiana were all not very fun.
I'm not sure how you could've watched that game Saturday night and not be sold on Barkley. His blend of strength, shiftiness, and acceleration is scary good.
I'm sold on them while also realizing that they have weaknesses. Their defense plays very aggressive which can be used against them (as teams have used that against us in the past). Their offensive line (especially RT) is a tad suspect and I'm looking forward to see our D-line create some chaos in that department come October 28th. I think McSorley is a gamer and tough to defend against. I was already high on Barkley but that performance this week showed that he's the best player in CFB, imo. Really good team, really excited to watch our Buckeyes battle with them.
To people guessing in the upper-200s/low 300s: you do realize we're playing UNLV, right?
But what about the narrative that Dobbins is better than him?!
Wouldn't have mattered. PSU used an illegal play by grabbing the guard and allowing another player to rush behind him to make the block. They did it a couple of times that game but it was never called.
I don't know if I'd throw Pridgeon in there. This is only his second year in the program. But, you can probably add Brady Taylor and Kevin Feder in that group.
I hope not.
I think this notion of missing all three is an overreaction. First thing is that Penn State doesn't have room to take all three. Secondly, Urban and LJ didn't just suddenly stop recruiting them. Lastly, they have to see a huge opportunity next year to step in and get playing time here.
I think we have this tendency (whether it's an SEC team or not) to compare the level of play of top 10-15 teams to great teams of the past. And the issue with this is that our memories make these great teams of the past better than they actually were. So, when we compare those "super teams from yester-year" to the teams we're currently watching, we say things like, "They're so overrated!" "This team would get rolled by the '05 Bucks." The reality is that while these teams may be flawed, compare them to other teams in the country right now. They're in the top 25 for a reason.
I agree. I'm not debating you on your prediction that Weber and Dobbins will have more yards than Barkley when PSU comes to town. It's a prediction and predictions are stupid to argue about IMO. I'm debating you on your statement that Barkley is second fiddle to Dobbins, which, at this current point in time, is ridiculous.
He averaged 8.3 YPC on 12 touches. Dobbins is the truth. But, pump the brakes on anointing an 18yo that's played three games as a better back than a guy that's projected as being a top 5-10 pick in the draft this year.
Best RB in the B10.
Have you seen Barkley play?
Personally, I think we need more JT threads. Start another one.
Oh good. I was worried for a second that your calling for a QB change would convince Urban.
I think the population that thinks that JT sucks is a very small population.