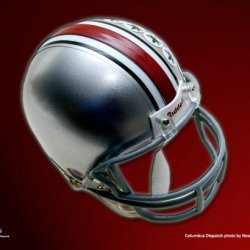 Cincinnatibuck
---
MEMBER SINCE December 09, 2014
Recent Activity
Styles said he wasn't a big fan in the interview, not Birm.
No spectators at contact sports inter-squad scrimmages.
The riots are not being started by people who live in those neighborhoods.
You do know that a student of any race or nationality can apply to attend a Historical Black College?
You do know that any student regardless of race or nationality can pledge a historical black fraternity or sorority at any school in this country?
You do know why Historical Black Colleges were started in the South?
Ever heard of the Country Music Channel? How about VH1? What about MTV minus Yo MTV Raps?
Did you know that Eminem, Justin Timberlake, Robin Thicke, Macklemore, and Justin Bieber have won an award and or performed at the BET Awards?
Ironically Black History Month was started by another Harvard graduate, did you know this? It started as a week celebration but was expanded to a month and he picked February to honor Abraham Lincoln's birth month, you knew this right or was this history not taught to you in school? Oh wait, this isn't taught in schools which is why Black History Month was created.
ESPN can keep their rankings.
You would prefer Wilfong guess where he thinks each player is going and let it ride? That's not his job. I don't know how many more times he can explain that he makes changes based on the latest he hears about recruits. He's not trying to be the first to make a school pick for a kid or have the pick in for the longest time. He's providing his subscribers/readers the latest he's hearing about where a kid is leaning.
Warriors come out and play
Purple Rain at the movie theater. I remember going to the concession stand and walking back in when Apollonia thought she was at Lake Minnetonka.
This doesn't mean the coaches mismanaged the 85th roster spot. Would you rather take a chance on Gibbs who may not even sign with you or a returning starting left tackle. Even if you did not take Leroux early in the process, Gibbs may not have been an option because you're looking for another lineman. It's not like Gibbs tried to commit and was told no.
Every time one of my kids says "One time" I immediately answer "at band camp".
Michael Thomas is answering questions about Ohio State. He's not giving a stay in school speech.
Major Burns committed to Georgia.
Is the cruise sponsored by the University?
Made sure I grabbed before it goes away.
While this in no laughing matter, I couldn't help but laugh how Rudolph turned to the ref with his hands in the air. You can't turn to the ref for help after you just tried to rush the guy that your offensive lineman was already holding back.
I don't care what punishment he receives, but he did back off and was just standing there with the offensive lineman when Rudolph gets up off the ground then tries to come after him.
What does Hilliard, Borland, and Werner coming back next year have to do with 2021?
Roger Bacon junior RB Corey Kiner had 16 carries for 290 yards and six touchdowns in the Spartans' 42-21 win at Waynesville in a Division IV regional quarterfinal, per @RogerBaconFB stats. @WCPO
I was a D1 athlete at the University of Dayton. My brother-in-law later played football for Dayton and lived with another football player. I could buy my brother-in-law dinner but not his roommate.
I would guess paid back before Compliance knew about since it was paid back over the summer. If Compliance knew about during the summer all 2019 games would be vacated.
My parents and uncles have family friends that I don't personally know. I've unfortunately attending two of my uncles funerals within the last couple of years and have had numerous family friends ask if I remember them and my answer in most cases was no. I know my parents close friends but not all the family friends.
Kiner 15 carries for 312 with 5 touchdowns tonight
Just saw on Twitter that Texas has a redshirt sophomore receiver named Jordan Pouncey that is expected to transfer.
Don't you have internet with cable tv , dish, or directv?
He only had 15 carries last night. One of the touchdowns was a kickoff return.