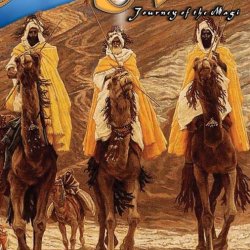 ChristianHaven
---
Columbus, Ohio
MEMBER SINCE June 26, 2017
Favorites
SPORTS MOMENT: The Buckeye offensive line smashing huge gaps at will into the Oregon defense for the 2014 championship.
COLLEGE FOOTBALL PLAYER: Orlando Pace Pancake House
Recent Activity
I'm late to this game, Ryder, but who else other than the great speed reader and memory expert!!
He also won Olympic Gold for the USA shooting 80% from the field, and after he was 3-time Big Ten POY and twice NCAA POY, as you mentioned, he was also the NBA ROY and 7-time NBA All-Star!!
Who else is even close??
This was a long road back for Bowen. I wonder what went wrong with the surgery that his bone did not heal properly. Best wishes for the coming football in the fall, and the coming wedding to your cute fiancee in the spring.
I missed the context and over reacted. All the best to you.
As one of my favorite Buckeye players said,
"We ain't come here to play school..."
Huh? "Argumentum ad vericundium" as my logics professor would say. Kevin, what does having taken statistics in college have to do with whether the players and coaches have ill will toward Bosa?
I'll go you one better, I have a BA majoring in Econometrics with graduate level 600 courses in matrix statistics, and also an MBA in Finance, and what I think about Bosa is that....
Thank you for the article, Colin. I like opponent analysis similar to what Dan Hope and Kyle Jones provide.
I can see you now at the Arboretum on the shores of Lake Washington.
RFR, again I don't understand these capricious DVs. You provide some excellent data, and then get a DV. Perhaps Chris Petersen is an anonymous poster and took offense.
Again, UV to offset.
ASJ, at times the DVs on here seem capricious. Perhaps there are grammar nazis who wanted to correct and change "who" to "whom."
Regardless, UV to offset.
It's been a dog day for Jistphe. Mush.
And JT scored a TD on the previous play. They nullified it for a penalty. So JT backed up and ran it in again.
Ahh, the famous 41-yard dash of JT over Jabrill.
Parris Campbell especially. He attacked NW in the first quarter of the Big Ten championship game like he was on a mission from God-- catching passes and running with a determined attitude.
I just found that UW article today too, BB919. It was good to finally get something other than pics of dudes riding roller coasters, but it took me a little more than 4 seconds to find it. You get a star on your forehead for being fast.
And Archie Griffin's iconic run through the whole USC team for a TD that became the basis for a video game play.
I wonder if this OSU team can do to the Washington Huskies' 3-4 defense, what the 2014 team did to the Oregon Duck's 3-4. If the blocking assignments are executed right with the TEs, then Weber and Dobbins should be able to run wild for over 100 yards apiece.
The Cheez-It Bow was almost as good as the ServPro First Responders Bowl. Almost.
And I would like to add, on a serous note, I like the lead photo of Jennifer Buchanan; I bet she is one tough b-----!
Yes, watch out for all the perimeter running that Michi didn't run!
Yes, definitely need to watch our for over-confidence. With all the psych numbing numbers and positive pundits pontificating, the Buckeyes may walk in thinking victory is assured without a fight.
Merry Christmas to all and to all fun stuff in the Skully, but am I the only one who wishes that there was a little more in my Christmas stocking and a bit more in-depth analysis of the Rose Bowl and how the two teams stack up against each other?
Yes, they would be Boom and Kaboom!
Merry Christmas to all and to all a good night.
(And very nice to hear "merry Christmas" instead of something bland like "seasons greetings.")