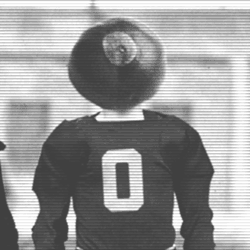 chrisgerard
---
Member since 03 May 2011 | Blog
Recent Activity
Are we expecting any more during the early signing period, or are we finished?
Fan-fucking-tastic. Let's beat the shit outta Michigan!
Meeting DJ and Elika were the highlights.
DJ comparing me to Kevin Kurgis was the lowlight.
Anyone know what Oklahoma is going to look like next September?
Airfare killed it for me.
Leaving the cincy area around 9. Should be ok? Wanting to go to Nick's before the game. Is there parking around that area?
Any idea when there will be more in stock? I know all about "leave them wanting more", but c'mon.
Nope. I'd rather watch that raging dumpster fire and miss a playoff. Screw them.
This is just a big old bucket of fuck.
I agree with the "cookie cutter stadiums surrounded by asphalt parking lots". Went to the Orange Bowl this year. Made me wonder what was special about a game in a pro stadium set in the middle of a parking lot? Horrible setting for a game.
Had client run and refuse to give her name. Charge eventually dismissed. Pissed off cops.
Think there's a significant amount of case law for the proposition that running from cops, while not under arrest, isn't obstructing.