chitown buckeye
Chicago, Il (via Napoleon, Ohio)
MEMBER SINCE October 13, 2011
Favorites
COLLEGE FOOTBALL PLAYER: Mike Doss
COLLEGE BASKETBALL PLAYER: Michael Redd
NFL TEAM: Colts
NHL TEAM: No one likes Hockey
NBA TEAM: Chicago Bulls
MLB TEAM: Chicago Cubs
SOCCER TEAM: N/A
Recent Activity
Peppers is going to need someone to throw to...
But he makes up for his lack of tackling ability by being great at "setting the edge"!
So much this!!! Not sure how it is now but in the 90's you could find some solid ballers that would give 150% to be on that floor in whisky right now!
I don't mind the formation if we throw out of it!!! I don't know, maybe a crossing route? A slant? A post? Tight end? But to your point, we all knew what was coming....
We always make it out to be the worst case scenario of these guys being forced to leave. In reality we really don't know. As good as it is to be a part of OSU football sometimes guys want to play. Sometimes it's that simple, they want to play and they know there is little chance to that here so they want to move on. There can be many logical reasons for a kid to move on that you can't fault them or the staff for the exodus.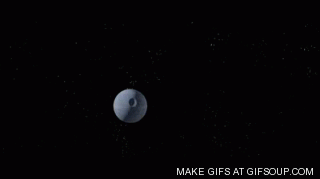 I can't tell you how many times I've "endorsed" a worker I wanted to see move on. Very common practice.
I'm 8 months out from my surgery. Ruptured end of march last year. It's a long road, listen to your PT and doctor. I'm finally starting to get some sense of normalcy where I'm exercising and not really thinking about it. Although even at the 8 month mark my calf is very weak! Hang in there as I don't wish it upon anyone! #stayscootin
A lot of times they won't recommend having the surgery as there is a fear for infections. There are a lot of people who don't have the surgery depending on age and activity level.
So the question being to me is- all these things have been in the works for weeks, beck quitting, Kevin Wilson hire, etc... how much energy did these guys put into this bowl game!!?? Is this a reason we laid such an egg in this game? Due to all this coaching drama?
Luckily, he isn't coaching Bradford. Point is his production as a QB improved. Not sure he will run into a player here who isn't will to learn and lead in that qb room.
Most of the time you're using that scholarship for the mental aspect of the kicker. It's nice to have a kicker who is "battle tested" and has been in most kicking situations. This guy has the leg but put him in front of 100k fans with everything on the line, in the greatest rivalry in sports and lets see what he does. We saw how that turned out this year. Legs are easy to find but ice cold blood is worth a scholarship!
Looked like a good spot from where I was sitting.
Agreed, that subject gets lost a lot when CC is discussing his thoughts on the college game. He needs to keep his opinions to the pro game.
That's the problem. The "big bowl game" is a worthless exhibition game with little meaning. If either of those two were in a playoff with a chance to win a championship I think they would have a change heart. It's going to be another reason to expand the playoffs. All other bowl games are simply meaningless games. I don't blame any player that doesn't want to play in one of these games. If it was someone walking away from a playoff game then I could see a bigger problem with it but as it sets for these two, I don't blame them at all.
My thoughts as well. Is Tate in on the surprise? Is he helping out his new teammate for a big reveal?
The only thing missing from the tee is Peppers "setting the edge".....
Agree Harbaugh is crazy but crazy doesn't make you good in a fight. Harbaugh strikes me as a guy who in a fight would "just go crazy" throwing haymakers and basing all his aggression on emotion and adrenaline. If properly trained (not saying Meyer is) those are the easiest people in the world to win a fight against. im putting my money on the guy that can stay cool, calm and collected when faced with adversity. Once Meyer "weathered the storm" Harbaugh would be all his.
I always thought it was merchandising??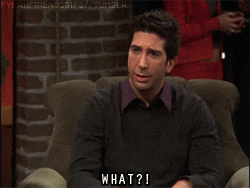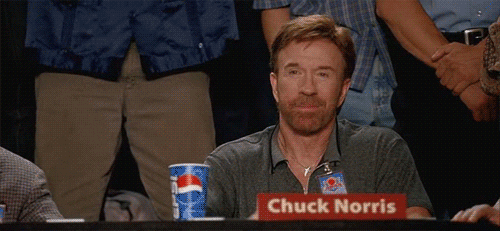 OSU National Championship. Easy Question! Also, side note, I hope this is a jinxed thread! ;)