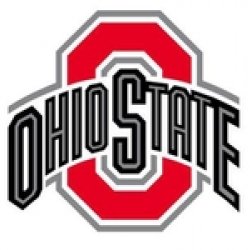 chirobuck
MEMBER SINCE April 03, 2013
I'm a chiropractic Internist
Favorites
SPORTS MOMENT: 2015 National Championshp
COLLEGE FOOTBALL PLAYER: Zeke!!!! Favorite current Buckeye, Landers
NFL TEAM: The Bills.......life has been tough
NBA TEAM: The Spurs......I swear I'm not a bandwagon jumper
MLB TEAM: Indians
SOCCER TEAM: USA!!!!
Recent Activity
I dont think I want to get tackled by coach Washington
Someone will have to remind him, you can't always get what you want
Same with Olave, enjoy the next 2 years
I would have done the same thing, its no fun holding your breath with the ball in the air, hopefully gill can be the best of both worlds
I think this is the way to go, give the 1 and 2 seeds a bye
Not qb?
Both Iowa and Penn State in the 20's......who woulda thought
Inwas wondering the same thing, would be just super to let ttun come in and steal a top OH kid
"considering two high-level quarterbacks wouldn't mind competing for the job" This is the worst idea ever, we would be right back to the same situation when the loser transfers
yeah especially after running a 4.4 forty
He really should have redshirted, he could use one more year of development especially considering how undersized he was for the position, that being said he really looked a lot better at the end of the season so I think the light really started to go on for him, I think he will have a really good senior season
Is it just me or is this kid on the fast track to stardom
Question about a second qb, would we try and get 2 blue chippers or maybe the 2nd one is a lower rated kid maybe from ohio that would just want to be a buckeye but know he will be a backup....I actually would rather do the latter, it avoids another QBgeddon and if you try for 2 blue chips one will probably end up transferring and you end up with the same depth problem anyway
Lol, I was thinking the same thing, no coach.....you're wrong
+1, I'll second that
They have both been solid to this point but not at the level of what the article was talking about, I get what your saying though
I personally prefer the two teams being undefeated when going into the game, its greatest rivalry in sports and that's just one more perk of being a Buckeye fan, the games are more memorable
Oh man, this is the year Ellis, do a fantasy Masters with some buddies.....its so much fun even if you don't know shit about the guys
My hot take: we see another one this year and it will come from the DT spot......my initial instinct is to take Garrett because hes older but Togia and Vincent and even Hamilton all could be that guy
I think Muhammad will develop into a very good player, not everyone has to be a dead eye shooter to be good, he's athletic enough to create for himself and others, I can see him developing into a Derozen type player
The hope is that D.J. Carton's arrival and Luther Muhammad's experience this past season can help elevate the position.
I think you mean Carton's arrival and Walker's eligibility can elevate the position, I would be shocked if Muhammad is anything other than a 2 guard unless they match him up defensively with the other team's PG
Given the concern about WR depth, if he can catch, I would love to see him there
This is a very fair response, hard work will get you to your ceiling but not everyone has the same ability, I could work as hard as a human being possibly can and will never be an NFL WR. I love TMC but as a bills fan would not want them to draft him, that being said I really do hope he surprises us all
I disagree......we had a handful of pretty equally talented WRs last year and the ball was spread around like it should have been, and as far as it being late in his OSU career the fact of the matter is that some kids develop at different speeds, he was a "late bloomer" so to speak.......I guess I'm wondering how you would have utilized him differently and whose targets/playing time are you cutting as well as how much better should the offense have been had he properly been used?