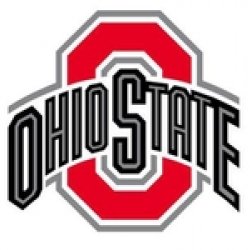 chirobuck
MEMBER SINCE April 03, 2013
I'm a chiropractic Internist
Favorites
SPORTS MOMENT: 2015 National Championshp
COLLEGE FOOTBALL PLAYER: Zeke!!!! Favorite current Buckeye, Olave
NFL TEAM: The Bills.......life has been tough
NBA TEAM: The Spurs......I swear I'm not a bandwagon jumper
MLB TEAM: Indians
SOCCER TEAM: USA!!!!
Recent Activity
They needed another Wade in this class, someone who can fill any role that is needed
Do we know that Johnson has passed Wray on the depth chart? I say this as someone who supported the idea that he could start over NPF even as a freshman because he's that good, I just didn't know that it's established that he's ahead of wray
Better it happened this year instead of next I guess
Oh God.....Bollman....I still shudder every time I think of him running an offense
Such an awesome set of WRs through the 90's. I htink we are on the verge of the next group of greats strung together, Olave, Wilson, Fleming, JSN, Harrison. With, of course other very good ones sprinkled in but its not out of the question these guys all go down as being on the same level as that 90's group
Yeah, I think he may have been reading that with some scarlet colored glasses on
As a Bills fan I am always looking at which Buckeyes would be a good fit and they just lost one of their DTs and Landers would be a perfect fit to back up Ed Oliver at the 3 spot, hoping somehow he ends up there.
Burton looks like he would be perfect for that H back slot receiver role
I was re watching the 2018 OSU/TTUN game on youtube a couple days ago and I'll tell you what....Cooper looked really good that game, and for all we know that was the last time he was actually healthy. He could really surprise us this year
He knew he wanted to play for the coach who molded Andrew Luck into a can't-miss quarterback prospect, so he committed to play for Jim Harbaugh and Michigan in May of 2019.
Lol, really.....he does understand even a blind squirrel finds a nut sometimes......how have those QBs at TTUN been coming along lately
Great example of an offer sheet meaning way more than star rankings
Trying to look on the bright side of the Stover move, hope it means they really like what they are seeing out of guys like JJB and Potter, I do like the Hamilton to DL as long as he can bulk up enough
Pretty sure he's not sleeping on him if he picked him as his breakout player
If chase young screws up that broad jump he probably slips into the second round
Not a fan of the possiblity of moving Myers to guard, you have strategy that works just use it
Honestly off the top of my head the only guy I can think of that was a better ballhawk thank Malik is Deon Sanders, a name might come to me later but he did things I've never seen before
Martinez: "Well, I don't care. I should have been a five-star."
.....perfect answer
I haven't seen anything out of NPF to say I can't see PJ starting over him.....he hasn't shown anything yet, I very easily could see it being 50/50 right now between them
I remember the very first time they wrote about him on this site, probably a hurry up, and I logged on just to post that I couldn't believe he was only a 3 star kid after watching his highlight tape.....not surprised at all about the dramatic rise in ranking.
Is it just me or is Mike Hall really quick for his size
Def a head scratcher, and if he was a "Hafley guy through and through" why isn't he at boston college, oh well, good luck in football purgatory
So many good performances, the quietest was probably Okudah.....I don't know if they even threw to his guy once, complete and total shutdown
what....do they just let anyone on these lists *rolls eye*
/s