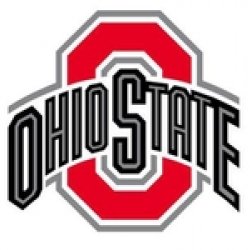 chirobuck
MEMBER SINCE April 03, 2013
I'm a chiropractic Internist
Favorites
SPORTS MOMENT: 2015 National Championshp
COLLEGE FOOTBALL PLAYER: Zeke!!!! Favorite current Buckeye, Landers
NFL TEAM: The Bills.......life has been tough
NBA TEAM: The Spurs......I swear I'm not a bandwagon jumper
MLB TEAM: Indians
SOCCER TEAM: USA!!!!
Recent Activity
Actually yeah haha, HealthSource of Medina, be happy to help!
I'm glad I'm not the only one concerned about this, last year's defense was a joke all year until they found him on the end of the bench, so the take away from that is "lets play the guy about 12% of the snaps next year"
I agree as well, the good news though is it looks like the game is slowing down for Browning, he played fast and looked way more comfortable so if those other 2 struggle he can at least replace one of them
I hate the SEC as much as the next guy but i also am realistic and this statement is not that......yeah its not good top to bottom but bama, Georgia, LSU looked good, Auburn beat a good Oregon team even though Oregon is probably the better team, its probably a 4 team conference
I seems the comment about Dewan Jones being able to move good for how big he is is being overlooked. Could be the first little nugget about a potential 3 star steal, I will be watching his development closely the next couple years
Whats crazy is seeing TTUN at 10.....has anyone done less with the talent they have
It took three trips to the chiropractor to shift the sacrum in my lower back into its correct position. I would have done it in 2 ; )
An a congrats is in order for the Panthers, as this is as close as they'll get to an All-American linebacker this decade.
This was funny, well done
We have the perfect blend of experienced seniors and up and coming future stars but this is Hill's year though, the youngsters time will come
Yeah, the seniors will provide the steady play and leadership but these 2 are the potential superstars and the future of the WR group
Ditto
So why was safety arguably the worst position on the team last year, its the same coach trying to develop kids.....is it perhaps there was no one in the roster with hookers freakish ability?
This is a great story and I'm jealous, I would love to say I was pancaked by Pace
The only glaring omission to me other than Okudah would be a DT......I don't care which one, between the 15 bad asses we have there pick your favorite
Its a shame scout isnt ranking players anymore, so many of those 3* guys listed were 4* on there, ward, landers, fuller, lee, thomas just off the top of my head, i always thought they were the most accurate
I've heard that before and never really understood that, he seems perfectly happy here and he was never considered as a successor to UM. It's not like I know the man but he seems really happy being a Dline coach.......I really think there was more to it
I think my favorite part is watching Harbaugh up there fumble through answers and radiating his weird/awkward personality
throwing a curve ball here, I think White has a higher upside than Fuller and emerges as our best S and takes that 1st team spot
Really wish i knew how to post the picture i took with him at the ironman last year, you will just have to use your imagination
I feel like its a little more than that, we've heard Urban say you need to be strong up the middle, so S, LB and DT all need to be at least strong, we know we check 2 of the boxes and i have a feeling with a different approach and harrison coming back the LB play will be a lot better
I got stuck here too
Tons of talent and potential, should be fun to watch how it all unfolds over the next couple years, I think it could go anywhere from lower tier B1G team to a national championship contender and anywhere in between
I disagree with basically this entire take, you want to eliminate the cupcakes and jist not have them play anyone, because ots not entertaining enough....so its more entertaining watching them play no one? And shortening the season to eliminate the byes....isn't that pretty much the same as just moving the 2 byes to the first 2 weeks of the season? I mean its not like your replacing them with more games. And yes any football is better than no football, even the 60-0 blowouts, i love watching the young guys get in and always excired to see who flashes and get that early glimpse of our future stars
I don't know, I am trying to be objective but I really don't see us losing a regular season game if Fields doesn't get hurt. Think about how good we looked at the end of the year, 2 major things happened, 1- they finally found a Safety to put next to Fuller and 2- the emergence of Olave, now imagine a whole year of them with another year of development. Both lines should be better than last year and you have Mack back as well. On top of that there are at least 4 young weapons, any of which could emerge this year like Olave last year, between Gill, Ruckert, Wilson and Teague. I really think a lot of stars have aligned this year
Very interesting peek behind the curtain, also interesting take on the transfer portal being "out of control"