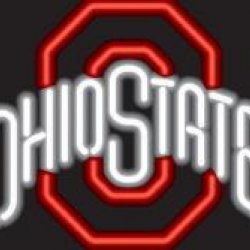 chinooker97
Detroit (via Detroit)
Member since 15 February 2013 | Blog
Lifelong Buckeye fan who was born and raised in enemy territory, GO BUCKS!
Favorites
SPORTS MOMENT: Zeke 85 yards through the gut of Alabama's defense.
COLLEGE FOOTBALL PLAYER: Craig Krenzel
COLLEGE BASKETBALL PLAYER: Aaron Craft
NFL TEAM: Detroit Lions
NHL TEAM: Detroit Red Wings
MLB TEAM: Boston Red Sox
Recent Activity
Adidas picks fields like Harbaugh picks his nose.
Waiting for March 1st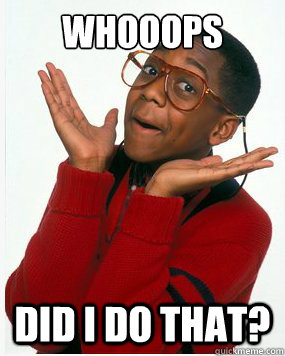 Is a Block O Lion a mythical creature just like a Liger?
Alabama is able to over sign and OSU is unable to do this in the B1G, which makes it awfully hard to take that #1 spot in the recruiting rankings each year. Hence the plenty of transfers Alabama has each year, see K Sheffield. What Urban is doing is amazing!
I agree, the only problem is there are never any big defensive or offensive linemen just lying around this late in the game. We have a hard time getting those big defensive linemen anytime.
I think we have whiffed more in recruiting at that position than Smith being a bad coach. We seem to have taken athletes and try to coach them into WRs instead of recruiting pure WRs, and I think this really bit us in the ass this year. Last year was the first year we got two pure WRs in the class.
Has Keith Williams ever sent a player to the league as a first round pick? If you're good enough, you will get touches and go pro at tOSU no matter what scheme or coaches are in place. Like Grime Time said, 62-3.
Elite DTs have definitely been the fish that got away for this staff and school. The Midwest, for some strange reason, doesn't produce the BIG DTs like the south does. I'm not holding my breath for Wilson, but one of these years we're due to land one.
Read Birm's article, great insight.
As horrible as that loss was, look at the change it has sparked already!
I'm over Tyjon as well now. Usually when a kid is surrounded by drama in HS he will bring that baggage to college. No thanks! Best of luck in the corn fields.
Urban is acting quickly and decisively, this is a good thing. I think he realizes he may have been a little too nice the past two years, hope this lights a fire under his ass.
Me too, but not sure he would want that demotion after being OC.
C'mon, JT may be the best Ohio State QB ever. He is out there running for his life because he has no line to block for him or receivers that can separate from defenders. Anyone else taking snaps this year and we would have been a four loss team at best. Here's hoping he's back next year!
Yes, the O-line had JTB running for his life against any quality opponent we faced this year. I think Warriner needs to go back to handling the line and we need to hire and actual offensive coordinator with fresh ideas. Sorry Tim Beck, you are the odd man out. I've seen nothing but offensive decline since he came here.
Two things that I've noticed. We haven't been able to recruit pure WRs that well until last year. This is really starting to show since we only have athletes converted to WRs. Next, Tim Beck can recruit well but can't coach. We have never established an offensive identity since Beck/Warriner have taken the reigns. The WRs will be fine, not sure about offensive leadership.
True, but just like after The Game this year I'd expect a teenager to be more mature than Jimmy.
I have no problem with a kid picking whatever school he wants to go to, it's his choice and his life. What I don't care for is a kid wasting the time of coaches in a snowstorm if you know you're not going to their school. If his mind was already made up, which we can probably all agree it was, not the classiest/mature thing to do.
Coach Coombs is by far my favorite assistant coach, so glad he is staying!
#ILOVECOACHCOOMBSHASHTAGS
Remember last year when we lost to Sparty then smoked TTUN? Urban will have our boys ready. GO BUCKS!!!
Tressel's Nokia phone, I love it.
I'm referring to the plethora of kids from CT that have gone to TTUN/Sparta over the past ten years. Most notably 5 star DT William Campbell during the Rich Rod years. Cass Tech is traditionally a TTUN pipeline school, we never got these kids until Meyer and Coombs have entered the scene.