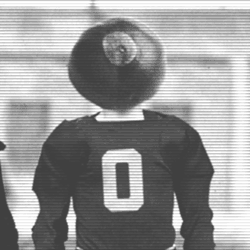 ChimdiCheckyaselfbeforeyawreckyaself
---
from Columbus, OH
Member since 04 June 2014 | Blog
Recent Activity
Apparently numbers don't work in comments either
Ctrl+H ..... Replace - with " "
hilarious! and a game changer
But unfortunately the pee breaks are 45 minutes plus as well
"Only people who drink know the thrill of waking up with their wallet, phone, and keys within arm's reach."
Spot on! hahaha
CBJ win in OT, that's the only sport I was concerned with last night
Go Bucks!
Heck of a prediction on Can't Guard Mike! For a guy only playing in Spring games, DJ really had some conviction on that take
Amazing, thank you for fully celebrating yet another Harbaugh milestone
NICE HANDS LARRY!
Although it would have been a well deserved retirement, thrilled to have Coach LJ on the sidelines for the near future
If Harbaugh was having any kind of success, this would be the perfect momento....when you lose like he has, it's just weird to frame your dirty laundry
So who was that brave Buckeye to follow you on Twitter first? My gut says the King would only have the brass to break down that barrier
I like Dobbins / Weber against the defense, rankings be damned! Give them the ball!
"I can't even shuffle three friends to the next bar in a timely manner." Truer words may never have been spoken
Yeah, I'd have a hard time believing that any bias could keep Gus from going nuts over whatever big play was made.
bravo! love the game posters
just wear the hole trashbag? or just use put your head through the whole?
False - it was the year 5 and bears eat beets
I legitimately framed this whenever originally posted and still sits on my desk....Cardale the GOAT for now and forever.
I'd like to see the secondary tested as much as possible before Big Ten play (kinda) opens next week against Rutgers.
couldnt agree more - need to get better each week, rather see growing pains of a young secondary early than late
How bout that ride in?
amazing