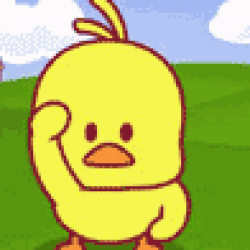 chili96
---
from Columbus
MEMBER SINCE January 29, 2014
Favorites
SPORTS MOMENT: 2002 National Championship game when Ohio State defeats Miami
COLLEGE FOOTBALL PLAYER: Craig Krenzel
COLLEGE BASKETBALL PLAYER: Greg Oden
NHL TEAM: Columbus Chill
NBA TEAM: Greg Oden's Miami Heat
MLB TEAM: Cincinnati Reds
SOCCER TEAM: Columbus Crew
Recent Activity
Are they going to test Clemson for PEDs before the game?
If Alabama loses they are out.
I disagree. Penalties are on the players. How many games into the season are we?
Did anyone else turn off the TV after that fumble to keep from throwing something through your TV, only to check the score a few minutes later and have to turn it back on?
next he needs to add kenny guiton as qb coach
The media is making it a big deal that Will Smith had a loaded gun in his car, but I would imagine a lot of professional athletes, that are gun owners, have loaded guns in their cars. Why would you keep an unloaded gun in your car? Having a loaded gun in precautionary, not aggressive. Having an unloaded gun is useless.
Do you really think that Smith would start a gun fight with his wife in the passenger seat next to him and children waiting for him at home?
I watched the video where Smith's car hit the Hummer. If I felt like the person in front of me was trying something fishy, I would have left the scene too, especially if I was with my wife.
Anyone else watch that more once?
Someone tell the Titans not to sleep on Braxton Miller, he could be the most dynamic before all is said and done. Not saying he should be the #1 pick, but at least work him out if you're going to be in Columbus.
looks like nobody could keep him out of the lane in that video, i hope some team gives him a real shot, maybe if Duncan retires, the Spurs will pick him up next season. he still has legit big man skills on offense and defense.
This is somehow Michigan's fault for giving up the game to MSU.
He could shoot better than Shannon Scott
I kind of wish we still had Amadeo de la Valle, then we could have d'angelo delavalle Tate kbd and slam as a starting 5. I think this would make for a more exciting game than what we've been seeing lately.
Unhappy valley. Go bucks!
If our worst fears are realized and he can't throw anymore, where should he play when he comes back? WR/H? Kick/ punt returns?
Does anyone know how our QBs compare to the other B1G QBs? Is J.T. in the top 3 or 4?
I hope Steve Kerr will spend a lot of time working with Aaron on his shooting.
After watching that Hyde highlight again I still can't believe that he wasn't picked up in the first round.
sounds like we're getting a new 7-footer
Does anyone know who replaced coach Johnson at PSU? Will be interesting to see how their D line plays.
I'm cautiously optimistic for next season. I'm hoping the young players will seize the opportunity be great.
I think most hope for the NBA but are OK with getting payed to play in Europe. I think this is especially the case with those that leave early and hire an agent, otherwise if they had an NBA or bust mentality, they wouldn't hire an agent and would go back to school for another year. If some people are out there saying you could go in the first round or late second round, then I'm not sure they would regret their decision. LQR doesn't strike me as someone who loves being in school (pure speculation on my part).
This off-season is the first one in recent memory when I feel like we don't have a proven scorer waiting in the wings. When ET left, DT was coming up. When DT left, LQR was ready to take over. Now LQR is leaving and it's not clear who will fill the void.