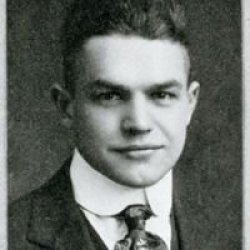 Chic'sGhost
---
Kulumbis, Ahia (via Cbus)
MEMBER SINCE May 02, 2014
I will never leave my house.
Favorites
SPORTS MOMENT: 2002 NC
COLLEGE FOOTBALL PLAYER: Arch
COLLEGE BASKETBALL PLAYER: Allan Hornyak
MLB TEAM: Reds
Recent Activity
H O N D O ! Hell of a player, hell of a Buckeye.
In other news, water is wet. Desmond is the dumbest sports guy on television, and there's lots of dumb sports guys on television.
Whatever our feelings are, its the new reality. Affects all schools, not only Ohio State. Unfortunately, it will lead to protecting the QB more when backups leave. Look for less QB runs.
I don't think its such a big deal. I have no problem with it.
One way: Don't. Boring as heck and the start of the spring game sometimes never ever see the field in the fall.
He says he and other alum think Harbaugh's offense is from the cro-magnon days and will never allow UM to win any championship.
That guy.
I am shocked that one hasn't been built already. The guy was such a huge star and contributor to THEE that someone should be held responsible for this not happening before. Tragic life. Chicago Bears stolen from him and his brother by George Halas, could never complete flight school in the Army and lived the majority of his life as a ward involuntarily committed.
I've read all the biographies on him and they are inspiring given his talent and heart breaking on his paranoid schizophrenia. Loved the Columbus history and him growing up on the East side of Columbus and going to East High. One of the books kind of makes it clear that he was such a hellacious athlete at East that he was paid handsomely for going to OSU, which was the norm back then. It is an ABSOLUTE MUST
Computers are so cheap, You could get a better Lenovo for around $200.
At least he didn't say "if anyone was offended, I apologize" as if an apology to anyone who wasn't offended wasn't needed.
He's not already? That is one strange looking human.
I don't know if this comes into play, but in my travels in New York and Pennsylvania, its common to see outdated freeways with very little berm. When there is an accident pulled off to the side of the road, its almost impossible to keep it out of the roadway. Luckily, Ohio has very few of these old type of highways.
Dangerous as hell.
It's not supposed to. German Village is a cool place and it is irrelevant how it compares to German villages.
1. Coolest gift ever, I love personal gifts.
2. You have way too much time on your hands.
Drive around German Village, have lunch at Schmidt's and go to the Book Loft. I've traveled the world, and German Village is one of the coolest places ever.
Been there, done that. Had so many ups and downs, which were TOTALLY UNNECESSARY because I wouldn't help myself. (Fortunately I suck at suicide and was rescued.)
NO MESSING AROUND. Get in to see physician, get on Zoloft immediately. Get exercise, eat better, and see a counselor or psychologist. IMMEDIATELY. (Insurance companies are dicks about paying for psychologists, and want to send you to a counselor who does't know squat. I self pay to my guy and he's $200 an hour. BEST MONEY I'VE EVER SPENT. EVER EVER EVER)
My life could not be better now. Unfortunately, depression eats on itself, and will take you down if you don't help yourself.
I knew it certainly, and was hoping for it to be entertaining. It just was not.
I can't believe no one has stated the obvious. When reading, hit the OFF button. What's your estimate on how long it would take to read "all the books of the Civil War?"
How does he recruit ANYONE taking them to a pizza joint? And Cracker Barrel, gawd their food is horrid. Maybe he has numb taste buds.
Absolutely NOTHING will happen. Maybe the NCAA will slap Miss State for something as a distraction though. Bama, Texas A&M, Clemson are bulletproof.