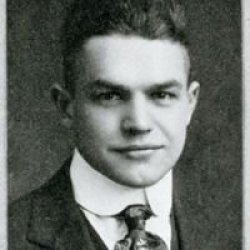 Chic'sGhost
---
Kulumbis, Ahia (via Cbus)
MEMBER SINCE May 02, 2014
Criticizing insecure mods since 2009.
Favorites
SPORTS MOMENT: 2002 NC
COLLEGE FOOTBALL PLAYER: Arch
COLLEGE BASKETBALL PLAYER: Allan Hornyak
MLB TEAM: Reds
Recent Activity
I don't know how this can be disputed.
Joe in 2018 was not better than Duane Haskins in 2018. Haskins was a 3rd year player and Joe a 4th. In 2019, Fields was a 2nd year player, Joe a 5th.
OSU made the best decision at the time given the conditions at the time.
Amen guys. Study after study shows that raising the minimum wage does not lead to lower employment. But, facts are optional today for some. Sad state of affairs.
Meyer made the right decision but Da Um, Burrow may be the most accurate quarterback I've ever seen. Things like his departure from OSU just happen sometime. And, Burrow was not as good as Fields or Haskins last year which was his 4th in college. Haskins was 3rd year and Fields 2nd. Burrow is in his 5th year and can anyone even imagine how good Haskins or Fields would be in a 5th year? Makes me shiver just thinking about it.
What, is this 1811 and you are a Luddite? Automation has been around for centuries, why is now any different? Or would you rather pay more to have your car hand made?
Called them Sodom and Gomorrah in the 70's.
Tennessee program is shit and doesn't even have a coach. He won't win anything there in his career. And, I have doubts as to whether he will be eligible next year.
Q's DL coach at Temple is/was Walter Stewart. A product of Teays Valley who played FB at Cincinnati, that Marcus Freeman is after at Cincy. HELL of a great guy and was in a situation like The Blind Side. Stewart was a runner up to Larry Johnson for DL coach of the year for the 2018 season. And, He LOVES Ohio State.
The Bucks should do a two-fer. Bring in Q and Stewart.
A poster on MgoBlog called him a Red Cheeked Eddie Munster looking bastard. Don't think it was a term of endearment.
It was targeting. Wade should have hit him with his shoulder.
Duh
11 points at half ain't bad.
Interesting that the guy wouldn't stay with Fleck. Knowing Franklin's reputation as an asshole, surprising.
I would campaign for John Hicks on the OL. Hell of a ball player.
BTN didn't do one on the The Game, but there was a good one in the BTC game.
Die Hard is the greatest Christmas movie ever
That game was fun to watch. I think they were a big underdog.
Swinney is a hell of a coach. Two NC's and this is their fifth consecutive playoff appearance and they have been in the championship game three of their four previous playoff appearances. This year Clemson can go ahead of Alabama as far as overall playoff record.
ANY comments that Swinney is not a great coach or slow on the uptake is complete nonsense. And, he didn't inherit anywhere as strong a team as Day has. He brought that program way up from where Tommy Bowden left it.
Can't stand the guy though.
Really? Barney is my spirit animal.
Hopping into a dumpster fire is a mistake.
I grew up in the 1960's and there's no such thing as too many Michigan posts. My grievance is posters complaining about too many Michigan posts. Just look away if you must.
Josh, is there a difference in playing a Southern team like Clemson for an Ohio State team? Is there a mental edge teams like Alabama or Clemson think they have over a midwest team?
Uh, no. At year's end is where to count the relative rankings, not at a cherry picked moment.
Word is that captains decided to skip 3 practices and hit the strip clubs until 4am. But my source says they saw your post and now have decided to buckle down.
Great win. Love the defense. Top 10 when we played them is a phrase that must die. Polls become more accurate as the season goes on. The prior immature poll which did not reflect the true relative quality of a team means nothing.