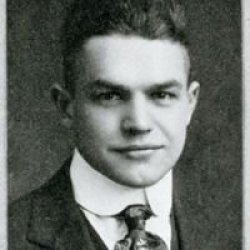 Chic'sGhost
---
Kulumbis, Ahia (via Cbus)
MEMBER SINCE May 02, 2014
Criticizing insecurw mods since 2009.
Favorites
SPORTS MOMENT: 2002 NC
COLLEGE FOOTBALL PLAYER: Arch
COLLEGE BASKETBALL PLAYER: Allan Hornyak
MLB TEAM: Reds
Recent Activity
Comment removed for violating the site's commenting policy.
I've been a Ramzy fan for longer than the existence of 11W, but the idea of the BT Commissioner being more interested in the Rose Bowl than the playoff, therefore he did not make sure the refs didn't unduly penalize OSU is ludicrous. They can be inconstant and make bad calls, but the idea that a crew didnt shade things for the Bucks so a playoff shot was more of a possibility is more conspiracy crazy than even a PSU fan could believe.
Except that Justin Boren could and did play at Michigan.
Comment removed for violating the site's commenting policy.
Every one of us old guys has the 1969 nightmare. The only reason I can sleep is because Schembechler was 10 times the coach Harbaugh is.
Everyone is bias. I laugh every time I read about supposed bias.
I am completely biased with anything concerning my team, my family and my politics.
To claim foul because someone else is biased in a way you disapprove of is kind of silly.
OSU needs to 1. Win all its games and 2. Beat Clemson and southern teams when encountered. The bias will then disappear.
Completely agree, but some in the fan base orgasm over the topic of alternate uniforms. Thus, the huge posting numbers on these posts.
The Fighting Beets, please no.
He's not.
Sounds like an idiot. 1. Thinks parking regulations don't apply to him and 2. Drives off with the boots, incredibly "digging a hole" stupid.
Maybe, but it was Meyer who decided to go after him.
Just a few years ago, no one was going to out recruit Nebraska and Florida State, and Ohio State, Clemson and Oklahoma were way down the list. Same for Miami and USC. And, some savant brought back Florida from the graveyard if I'm not mistaken when they had been horrid after Steve Spurier left.
These things change. Alabama and Clemson will fall sooner or later. No dynasty lasts forever.
Anyone remember UCLA basketball in the 1960's and 70's? Time and change brothers.
Patterson was a five star and the number one rated quarterback in the 2016 class, with Brandon Peters No. 6, Haskins No. 8 and Jalen Hurts No. 15. What a spectatular bust.
Was Meyers lucky that Haskins and Fields both turned out to be dynamite, or did he know what he was looking for?
That would be a dumb decision to jump to the NFL and give up the best job in football. Ask Chip Kelly. OSU will give him his coin. Plus I think the NFL will wait a while until he does it with his own team. 2019 is still Meyers.
That did hurt. I remember that day even now.
If its in print, its gotta be true, right?
All PSU people are nuts. How is it protecting Ohio State for future game health if the penalty is assessed after the game? How would that possibly be protecting Ohio State?
Delusional, insulated, dumb.
Academically, according to Washington Monthly's 2019 rankings of national universities, Michigan ranks 26th BEHIND such schools as Wisconsin (23), North Carolina (22), Washington (19), Cal (18), Illinois (17), Florida (16), UCLA (12) and Texas A&M (10). Anyone ever hear claim that academics holds back their football programs?
Michigan fans, including Bacon Boy, are delusional. Since 1940 (some believe is the start of modern college football) Minnesota has won 3 national football championships being 1940, 1941 and 1960. Michigan has three being 1947, 1948 and 1997.
Michigan today is no more relevant to the football world than Minnesota. Hard pill for them to swallow, I understand.
Uh, no. After athletes start going to school in droves in Cal, it will force other schools to go along. Cali is and always has been a trend setter. This is a harbinger of the future.
Oh no! Not another Michigan thread! Good thing it's not Friday, that would even be worse. (Sarcasm)
Agree, so we need to laugh like hell at them until that Saturday at noon in November. Let's get a lot of laughs in now while we can.
Georgia beat ND but Bama and Clemson have played NOBODY.
7. Sparty will always be Sparty.
8. Big frickin' deal Sparty defense gave up 31 to Indiana in a VERY tight game and OSU let up 10 in a not close at all game.
Me too. I was at the game and their fans were so polite, I wondered if they were like pod people from another planet. EVERYONE was so damn polite, it frightened me.
I only heard groans from the crown after a badly thrown ball by Martinez in the 4th quarter. Vast majority of fans stuck around after half and there were hearty cheers when the Bucks failed to convert on a third down early in the 4th quarter. They love their Huskers. Most polite fans I've EVER encountered.
They should drop after the Hoosiers put 31 on them.