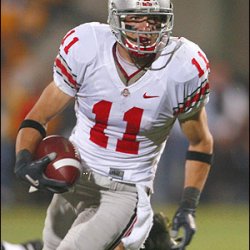 ChicagoBuckeye10
---
Chicago, IL
MEMBER SINCE April 22, 2014
Favorites
SPORTS MOMENT: Unlikely underdog champions - the 2002 and 2014 OSU teams, and the Cavs coming back from 3-1 to defeat the Warriors.
COLLEGE FOOTBALL PLAYER: Anthony Gonzalez
COLLEGE BASKETBALL PLAYER: Kevin Durant
NFL TEAM: Cleveland Browns
NHL TEAM: Chicago Blackhawks
NBA TEAM: Cleveland Cavaliers
MLB TEAM: Cleveland Indians
SOCCER TEAM: Cleveland St. Ignatius
Recent Activity
I can't make out what he's saying. Someone help me out.
I think the Meyer-era toughness and athleticism is going to marry the upcoming era's discipline and focus.
Going to be really fun for us, not so fun for the rest of the world.
Not offended. Just such a weird thing to say.
But they're always very, very supportive, people are always super nice.
Hasn't yet read 11W comments during a game (win or lose), I gather.
Contrary to popular sentiment here, but he said what you're supposed to as a professional. Should we expect him to continue talking and not play football? Wish him luck with his professional career. We'll always 5-0 on him.
With your "jokes aside" I imagine you're trying to tie mental illness with Courtney Smith? But, this article is specifically in reference to pediatric and adolescent mental wellness as it relates to Day's personal traumatic experience. An incredibly sensitive subject for a lot of people. How did you expect people to react to your post?
Maybe you should consider learning to read a room?
What are some things you do to get through the offseason?
I watch the 2014 VT game, then follow it up with the 2014 MSU game and 2014 playoff run games to remind myself that anything is possible.
Thanks, YouTube.
We have a bye week between MSU and Northwestern, so it's actually a long week before we play he Wildcats.
8pm games = Slurring by Noon
Never seen such wide smiles on his face in front of a microphone. Enjoy the fruits, Coach!
G.G.O.A.T.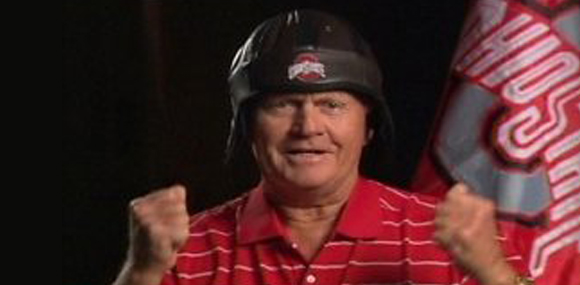 Hello thread -
JJ McCarty is a 5-star QB commit (Wolverines) from LaGrange Park, IL. 6'2", 180lbs.
As for the intangibles? Salty and soon to be bitter(ly disappointed).
Best of luck, Blue!
Let's not forget, Week 3 in the Shoe. Can't take them lightly.
This article is very well written.
Expect nothing less when it's a Wednesday and it's posted by Ramzy.
I think it was the narrative.
2015: Disappointed OSU (one week after MSU letdown, remember the expectations going into the season) vs. 2-loss Michigan team with no shot at the division title.
2018: OSU team that was counted out vs. 1-loss Michigan team that was a shoe-in #4 seed.
Jake - I'm not a huge gymnastics fan (other than at the Olympics), but winning the title in an individual event is insanely as impressive as it sounds, right?
Haha - Ohio State Recruiting Forum?
Good on you for having a rational voice on this matter. These young men literally grind every morning, day, and night to get better. Not counting anybody out four months before fall camp.
Agreed. Kutscher is an absolute stud.
Oh damn it. I just called NU's ticket office to confirm. Indeed.
Imagine being an Oakland fan. A's draft Kyler, Kyler chooses football.
Radiers draft Kyler. Raiders move to Las Vegas.
What a ride.
I need to spend more time on my faith and family.
Isn't it addressed in the sentence right before?
Fantastic. I really love the way this university is paying homage to Mr. Trent.