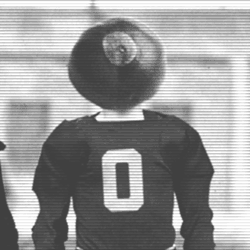 chicago12
---
Member since 24 October 2012 | Blog
Recent Activity
Does anyone have a link to yesterday's full game on youtube yet? Thanks
Does anyone have a link to yesterday's full game on youtube yet? Thanks
Wow...I turned off the TV in anger. Damn I missed that exciting come back. I should always trust our buckeyes.
Thanks. It's on ESPN,but the schedule says North Carolina game.
It's not on ESPN (with DISH). Where is it on TV?
Wow...I got mad and turned off the TV when we were down by 8 points. Dam.....terrible mistake and missed the exciting last two minutes.
Welcome young man! Great player, but people think that he is even a better person. That's something.
wow..that's great. Welcome aboard!
We have been playing up and down with respect to our defense. One week very good and the next week no so good. Since we were not good against Michigan this week, if my theory holds good, I expect that we will play great defense in the championship game.
Great game..wow....looks like we will be back in the final four!
Ohiostate 28 Pennstate 17