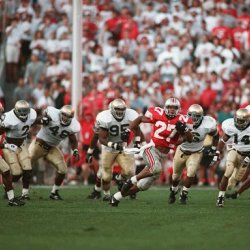 chibucks
---
MEMBER SINCE December 03, 2010
Recent Activity
wasn't he the QB at texas tech under mike leach?
got nervous. checked 11w for any news... come on day - need to keep 11w in the loop for these jokes to be really effective. :)
toilet paper - heard it's like $1.00 per sheet nowadays.
great messages and great reminder.
that said, how can anyone not be pumped when kerry coombs gives a message?!
wow. ken-yon rambo didn't have a bad year... even though many people claim him as a bust after coming in really hyped.
um... what happens now? nick mangold vs ezekiel elliott...
zeke just took out ted ginn jr.
https://twitter.com/AABonNBC/status/1242996084194062336/photo/1
welcome home. didn't jared sullinger go to northland?
i don't believe we're in front of it yet... :\
make sure it's >120 proof so that it'll be effective in killing COVID-19. :)
didn't tuf tear his achilles as well? i think it took him a while to look close to 100%. i wonder how this will affect MT3's speed and agility.
While I love Tress... this may be too much. no. but the redskins have been a dumpster fire for the past few years. :)
does anyone know what the deformity is in his right hand? did he break his pinky and just never get it fixed?
nice - finally some establishments that i recognize from back in the day. :)
FTFY
They all wanted Haskins so not buying this. a system where they passed the ball and didn't run QB draws every X plays.
my favorite that i saw live was vince carter.
haha, i do this all the time when interviewing and find out they're a michigan alumni... it's lighthearted fun.
there's probably a reason his teammates call him (vincent) the "battering ram". a torn labrum took him out all last season, but i believe everyone expects big things out of him. with him an TT in the middle, and the jump in production expected from the offseason from our ends - this line is going to be fun to watch.
was that guest appearances from darrion henry, garrett wilson, and cj stroud? one of those guys needs to put on some weight. :)
agreed - schott has had these issues since 1998 - nose bleeds are really nose bleeds.
st. johns had a more intimate college basketball setting and it got loud.
i'll wait to see how it plays out in the court of law but it doesn't look good based on what's been presented...
in the meantime, kick them off the team - but also provide them school counseling.
agreed - whether it's in the program or outside the program... however, some teams do a much better job covering it up and making it a non-story. :\