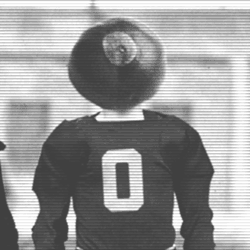 Chet Stedman
---
Member since 01 February 2012 | Blog
Recent Activity
Greg Anthony keeps smacking down Chuckwagon...
Chuck blaming the refs for ISU losing...then Greg Anthony brings reality that there were bad calls throughout the game.
Chuck now blaming the refs
One word....ONIONS!!!
Just too bad no Gus to scream like a madman AAAAAAAAAAAAAAARRRRGHHH!
Boneheaded Turnover there by the Tank
If Lenzelle starts hitting 3s, this game is over....
Man Craft is right in Lucious's face and he still drills the 3
Sam is becoming more than Slam. Keep developing that jumper and with his athletic ability he will be in the NBA.
ISU is definitely a different animal than Iona was.
3s and zone d...ISU reminds me a bit of Syracuse.
They definitely jack up the 3s...
Not at Allen Fieldhouse and Sullinger back...feel pretty good about this one.