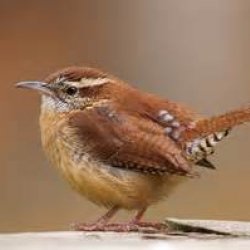 Chestnut Ridge Buckeye
---
Bear Rocks, PA 1 hour southeast of Pittsburgh (via Mount Vernon, OH)
Member since 20 November 2013 | Blog
I was not really an Ohio State fan in childhood even though several members of my family were. I guess I'm guilty of being a "bandwagon" Buckeye, since I signed on during the "68 season. I was there at the Horseshoe when "Woody went for two", but I was oblivious enough to be completely ignorant of the significance of the game I was watching. "Is the game with Michigan that big of a deal?" Fortunately for me, the game program i pored over once we got home filled in some of the gaps in my knowledge.
My partner of 17 years (whose favorite college football teams are WVU and anyone who beats Penn State) and I live in southwest PA on Chestnut Ridge with our 3 Golden Retrievers, who are also Buckeye fans. My handing out treats when the Bucks score a touchdown may have something to do with that.
Buckeye football has been an important part of my life since that first taste in'68, and attending games in the Horseshoe with my dad was one of the highlights of what was often a difficult childhood/adolescence.
Favorites
SPORTS MOMENT: I became hooked on OSU football way back in '68, after SI had said in their college football preview-in which Purdue and Leroy Keys were their pick for #1-that the Big Ten title might well be decided in October when the Boilermakers came to Columbus. There, Woody Hayes was about to unveil the best crop of young players he had had in years. I listened to that game on the radio as OSU crushed Purdue 13-0, and was so exhilarated I could hardly stand it. The score doesn't really give a clue as to how dominating the Buckeyes were that afternoon.
COLLEGE FOOTBALL PLAYER: Chris Spielman
COLLEGE BASKETBALL PLAYER: The estimable Mr. Craft
NFL TEAM: Browns-and I live in Steeler country.
NHL TEAM: Penguins if I had to pick; Mario Lemieux is a god
NBA TEAM: Cavaliers
MLB TEAM: Indians (are my Cleveland roots showing?)
SOCCER TEAM: N/A
Recent Activity
TTUN fury/agony is the BEST fuel for keeping toasty warm during a bitterly cold winter.
"At worst, a better-than-decent post-season destination and a pair of gold pants" If you can appreciate that and celebrate that, than you haven't missed the point. If it's playoffs or nothing, then maybe you should read it again.
It's about recognizing the rarity of times/football seasons like this, and being able to savor them while they are happening. O Fortuna!
I don't even hate Michigan as much as I hate Alzheimer's.
I think I'm going to make myself a headband and print EARLE on it. God bless him and especially his family and loved ones. This literally couldn't have happened to a nicer guy.
I thought progress was being made on this front. It's not something I followed faithfully, but I thought they were making solid progress in forestalling the progression of the disease, and that some real breakthroughs were supposed to be in the offing. Damn!
For my money, Ramzy is one of the best writers going in any medium. So glad he's on our side.
Is that a hot fudge sundae??
I too was young during Woody's tenure, and his sideline tantrums used to make me think that the proper OSU game attire would be a paper bag to fit over my head with a 'Block O' painted on the front. I only remember one instance of his being reprimanded by Big 10 commissioner Wayne Duke. Among OSU's fan base, he basically got away with it, and to this day is revered and the behavioral issues just excused or winked at. What do you think Harbaugh's punishment would have been if he had torn up a down marker and hurled it onto the playing field? Or slugged a camera man? My view is that Woody should have been ejected from the game for those antics-and of course, they seemed always to happen during The Game. OSU fans have ever since lived in a glass palace and have no real case to throw any stones at others.
I say this in full awareness of the great qualities that Woody had, and his players' devotion to him. He was a complex guy with a major temper problem, and probably wouldn't be able to coach in the modern era. Very similar to Bobby Knight.
Just following DJ's lead there.
Sometimes it's nice to have a long memory. I remember the "dark years" during the '90s when TTUN fans were downplaying the importance of The Game, and saying OSU was not their biggest rival in order to rub salt in the wounds that were ever-fresh from the most recent loss. Watching this hyper freak-out now is so satisfying.
And ALT Blue works fine for me.
I enjoyed that when it was published originally, and it is nice to see it again. Don't know about any beef Ramzy has with Spencer, not really interested. It's still a nice piece and I agree w the OP that it captured a certain feel for The Ga_e.
I gotta give some credit to Mike D'Antoni here. I think he gets his teams ready to up their game when it comes time to play OSU. Not to mention what secret knowledge he retains as former Buckeye defensive coordinator. It didn't seem to hurt our guys the next week in Ann Arbor last year.
Sorry for the double post.
I gotta give some credit to Mike D'Antoni here. I think he gets his teams ready to up their game when it comes time to play OSU. Not to mention what secret knowledge he retains as former Buckeye defensive coordinator. It didn't seem to hurt our guys the next week in Ann Arbor.
I may just go for the trifecta.
I didn't see it on Saturday as I was busy until the second quarter, and once I saw what was happening, I went back to sit around a campfire. Too many bad memories of good Buckeye teams getting bitten by CRS bad juju.
Video is much appreciated. Thanks.
THINGS GOING WELL IN SOUTH BEND. Famed mustachioed Michigan State coach Mike D'antoni whipped a rental car to South Bend, Indiana on Saturday and hit Brian Kelly in the back of a head with a brick.
Kelly woke up shirtless in a ditch carrying $10,000 of fraudulent credit card debt with his shoes strung around a power line.
DJ, when I sit down at my dining room table this Thanksgiving to feast on roast skunk weasel, I am going to say a prayer of thanks that you are on our side. Your stuff always brightens my day!
I remember all those guys, and am pleased to remember that a top-notch punting game is one of OSU's unsung traditions. Cam Johnston does seem to be in a class by himself, though. I hope his teammates show him sufficient appreciation, and I like the idea of the punt fake. Just make it against TTUN when OSU has a big lead.
You equate Jim Harbaugh with David Byrne??!! Now that's sacrilege!
I have to say if a version of these became available for purchase, I would be interested. And it is solely because of its resemblance to the Harley era uniform. I'm always interested in finding appropriate ways to honor his memory and accomplishments. IMHO he's second only to Woody in the Buckeye pantheon.
Unfreakingbelievable!! Unbelievably sad.
The first basketball game I distinctly remember watching was the national championship game in 1960. The picture was snowy and small but we still enjoyed that victory anyway.
That's uncanny! I remember watching this even though I was too young to understand any of the rules except for baskets=points.
And yes, a small snowy black and white picture was all we had.
Thanks much for this DJ.
It makes our loss to MSU look worse, since they look worse. Just MHO.
Curious as to which SD album this song was originally from?