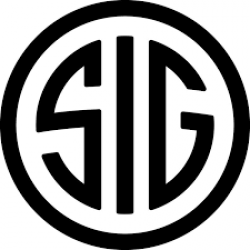 chemicalwaste
---
Central O-ee-o
MEMBER SINCE November 19, 2013
Favorites
SPORTS MOMENT: Cie Grant's sack of Ken Dorsey
COLLEGE FOOTBALL PLAYER: Eddie George.
NFL TEAM: Tampa Bay Buccaneers. Why????
NHL TEAM: Columbus Blue Jackets
Recent Activity
My comment isn't necessary
3000 GOOD calories is still better that 6000 calories of straight garbage. It's a heck of a lot tougher to put down 6000 calories of lean meat, veggies and healthy fats than it is to rack up 6000 calories of fried chicken and King Dons. It's almost work thinking about it. Meal prep goes with you everywhere.
I'm guessing a cooler filled with chicken, mustard, rice, sweet potatoes, nuts and avacados and a gallon of water isn't accompanying him all over the place.

I don't think we win the B1G with Baldwin. The dude made it through 15 practices and quit.
I need to stop responding on my phone. It gets terrible with the swype-os.
I dont read their non-sense. I get my news from one source. Here.
TL:DR My bad.
I highly tough they're clearing him too early. Done people are just more prone to injuries of certain types than others. The OSU PT department is top notch.
Nobody said it was an ACL injury again. He could be looking at a meniscal repair, which takes a while to heal from as opposed to a menisectomy. Probably another ACL since it's indefinite, but tough to be sure. Regardless, I feel bad for both of these guys. Tough to take.
I wish I had seen it. Can somebody repost? /s
Consider Christmas paid for this year.
I've been known to not be a huge fan of the previous record setter, but come on, man. He was ok, but had the hands of a defensive back at best.
Or anybody else? That would be ideal.
You selling one?
I'm not trying to project where he will be at the end of his career, but after his rookie season, I don't think he's there yet. He's certainly got potential.
According to stats, Baker isn't top 15 in many categories. Those he is top 15 in are game winning drives, td percentage, attempts/game, pick sixes, sacks, yards/completion. Top 15 for his rookie year is a bit of a stretch. He's better than they've had in Cleveland, and certainly has potential, but he's not there yet.
Sounds like a HIPAA violation.
I'm not saying the dude didn't work for how he looked. I'm saying he died for it. Steroids won't help anyone who won't put in the work. I'm also not trying to judge the guy for how he lived his life. I'm just saying, DK ain't 1.9% body fat in that picture. And if he was, he needs to rethink things if he expects to live out his rookie contact.
Yeah, it wasn't steroids that turned his liver and kidneys into styrofoam.
Agreed about everything. Supposedly 1%-2%. Lowest ever. He died.
If Hartline did that on 2 months, we shouldn't need running backs this year because after a year in the system, they should be completely unstoppable. I don't doubt Hartline made a difference because he's not drunk 24/7, but I don't think he was the only difference.
Bravo right there! Bravo!
Welcome! Now nobody is going to know what the hell I was take about.
That is a terrible offensive line roster. They're going to get killed.
+1 for not forgetting the defensive backfield. Winfield was a stud.
Yet somehow, last year, the receivers reportedly sucked and couldn't get separation and didn't have anyone that could "take the top off the defense." Something didn't add up.
The starting position for the 40 yard dash certainly would be.