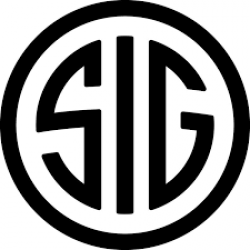 chemicalwaste
---
Central O-ee-o
MEMBER SINCE November 19, 2013
Favorites
SPORTS MOMENT: Cie Grant's sack of Ken Dorsey
COLLEGE FOOTBALL PLAYER: Eddie George.
NFL TEAM: Tampa Bay Buccaneers. Why????
NHL TEAM: Columbus Blue Jackets
Recent Activity
Yes, that's the one.
I'm guessing there going on the assumption of innocence. Something must have happened, but we don't know, therefore launching insults using the most useful thing.
I think that need to start jailing people that can't figure out what a downvote is for here.
His acceleration has always been close to instant, though.
He's from Georgia.
After a while, helmet stickers don't matter much, but you got a few people jazzed up by being honest.
I think anyone that throws out a downvote over Todd's posts that can't name a person on the pistol team, synchro-swim team and rowing team without googling it needs to change their vote. Not what the voting policy is for.
WE BEAT OUR ASSES EVER TIME OUT! WE'RE THE WINNINGEST!
I'm pulling for the slobs. Tough to quantify their success with stats, but if they have a great season, everyone has a great season.
Creepy for a few reasons, but I upvoted it, so I can't say much.
You've never heard of anybody working the system? I'm not defending the guy either, because some people are f-ed up, but on the other side of that, some people are f-ed up.
Bob Davie for being a commentator during the 2006 rendition of The Game and questioning whether or not, "the ball was in the air when he collisioned him." How does someone who thinks "collisioned" is a word get a job talking? Also putting in a bite for Brian Kelly. He's always been an asshole, and you are what you eat.
Education is important, but football is importanter.
Even not-so-choosey mothers like some peanut butter in their sarcasm.
Old people these days.
Truth.
Especially if you want those title rings to smell like shit.
My comment isn't necessary
3000 GOOD calories is still better that 6000 calories of straight garbage. It's a heck of a lot tougher to put down 6000 calories of lean meat, veggies and healthy fats than it is to rack up 6000 calories of fried chicken and King Dons. It's almost work thinking about it. Meal prep goes with you everywhere.
I'm guessing a cooler filled with chicken, mustard, rice, sweet potatoes, nuts and avacados and a gallon of water isn't accompanying him all over the place.

I don't think we win the B1G with Baldwin. The dude made it through 15 practices and quit.
I need to stop responding on my phone. It gets terrible with the swype-os.
I dont read their non-sense. I get my news from one source. Here.
TL:DR My bad.
I highly tough they're clearing him too early. Done people are just more prone to injuries of certain types than others. The OSU PT department is top notch.
Nobody said it was an ACL injury again. He could be looking at a meniscal repair, which takes a while to heal from as opposed to a menisectomy. Probably another ACL since it's indefinite, but tough to be sure. Regardless, I feel bad for both of these guys. Tough to take.
I wish I had seen it. Can somebody repost? /s