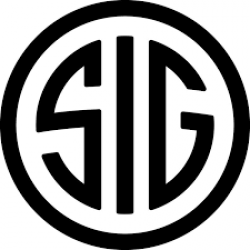 chemicalwaste
---
Central O-ee-o
MEMBER SINCE November 19, 2013
Favorites
SPORTS MOMENT: Cie Grant's sack of Ken Dorsey
COLLEGE FOOTBALL PLAYER: Eddie George.
NFL TEAM: Tampa Bay Buccaneers. Why????
NHL TEAM: Columbus Blue Jackets
Recent Activity
Welcome, young man! Come have fun!
You give them too much credit.
That's all I want when I go. "He was my dad. He was an amazing dad." If that's all my girls have to say about me when I'm gone, I've done my work.
Apparently it's just because you smell funny and you're not worth answering. Not my opinion, just assuming...
He's never been humble. He's always been known to be as interested in conversation after a play as he is in actually making the play. That said, a lot of the questions were tossed at him eliciting responses that he gave. I thought it was actually closer to humble that I expected from him. He takes about his teammates quite a bit, not just himself. He deferred to "keep watching" when people tried to get a quote from him. I thought he did alright, honestly, and I'm pretty critical of him jawing at everything that's in his immediate vacinity.
Yeah, I mean, call me crazy, but I think this "Day" fella is gonna be alright.
They all ran off decent head coaches in search of greener pastures. UT fired Fulmer and have been trash almost the entire time since. They got tired of being 9-3. Now they'll go 3-9. FSU chased off Bobby Bowden, who was clearly aging, then got Jimbo, and he bolted for A&M. Thug-U lost to somebody in 2003 because of an excellent pass interference call and never got over it.
So what? They still wouldn't beat them now.
Funny how it shows in the stats that Cincinnati had a passing touchdown, but the score shows 0. Way to go D!
I have Directv Xtra for $35 a month. Most of it is nothing but trash, but for the price, I couldn't find a better deal.
It was more like stalling it when trying to drive it over the cliff for no particular reason, then it rolls over anyway, and there's nothing you can do to stop it. You just have to watch it happen slowly and painfully.
I really don't know that he meant anything bad by it, but, yeah.
Not me. There have been many
It's a preseason poll, so it's pointless. There's a reason the committee doesn't release readings for so long. It's so they can actually watch the teams play, not rank teams based on conjecture. So who really cares enough is in a preseason poll?
How about Thursday?
It's not. I'm the eyes of the NCAA, Baldwin went through spring practice, didn't win a starting job, and decided to transfer. Smith didn't.
Jim Tressel, Lloyd Carr, Barry Alvarez, Randy Walker, Rich Rodriguez because I'm partial.
Probably because he went through spring practice, then transferred.
Amen.
Southern folks still freeze, even when it's somewhere between 68 and 70.
I'd love to see that video from the sideline.
Eh, her was more about diving beside their feet than running through them.
This gets farther and farther away from Ohio State recruiting and into everyone-else-around-the-country-recruiting-the-same-recruits-as-tOSU. That TTUN picture is just gross.