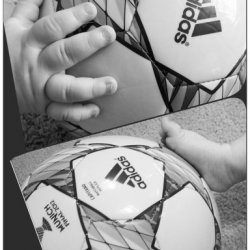 ChefSoccerDude
Fort Wayne (via Cleveland Heights)
MEMBER SINCE October 05, 2016
Favorites
SPORTS MOMENT: World Cup 2010
NFL TEAM: Cleveland Browns
NBA TEAM: Cleveland Cavaliers
MLB TEAM: Cleveland Indians
SOCCER TEAM: Celtic FC
Recent Activity
CFP doesn't want to push back because of the NFL. Plain and simple.
That shot of Fields throwing the ball in practice transitioning to a throw against scUM.
Absolutely Brilliant.
Correction.....Indiana messed that up. They had that game and $hit the bed.
I am leaning this way as well. Forget the non-conference games. Start in late September, early October, run the conference schedule and play the CCG. Maybe this would be a great time to test out a 16 team CFP.
No doubt the Badgers will try to work the clock and limit possessions. At some point they will have to play catch up and that does not lend itself to the Badger style of offense.
97 Heights grad. Congratulations to Andrew. I'm sure he will rep Tiger Nation well as a Buckeye.
3 tears at that age is something else. I am 40 and have had 3 in my left knee from soccer. It is rough trying to do anything that requires lateral movement. Best of luck to you young man.
Seems as this is the case most years for Buckeye Football. Not sure how the scheduling is done in the Big Ten, but the last 2-3 weeks usually seem to be more challenging than for other.
I thought it was a Big Ten rule that in November no outdoor games could start after a certain time.
Lattimer....."starting f*%$ing defense......wooooooooo".
NIT. Extend the season as long as possible. Load up for the next couple of years.
Sad to see him leave, but happy that he has decided to finish the year with the team. Good luck in the future Dre'Mont
and she has crabs.
Some of those guys are 5 and 0 against TTUN. Absolutely brilliant on Saturday.