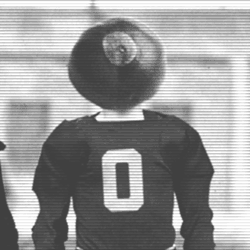 chef64209
---
MEMBER SINCE January 30, 2015
Recent Activity
556
I've got the whole group in for dinner Saturday night. Buckeye Cheesecake this time, hopefully we'll have some booms!
Good news is Milton came into my restaurant with His family and Alford last Saturday. I made them a special frozen buckeye dessert. Hand dipped chocolate cups filled with peanut butter semmifreddo and a peanut brittle tuille. Him and his family were stoked about it so hopefully I did my part to get him here
Lydell "Herpes" Ross, he was terrible on the field and off. He used to come workout at our high school from time to time. Ended up giving this girl the gift that keeps on giving. It's too bad she was pretty good looking.
When is 11w going to hire me? Could use some actual reporting on the food and some better camera work. I think it was before the Purdue game and you both ordered fettuccine Alfredo, c'mon man mix it up!
Mehh husky fans. I was at a bar in Edmonds a few years ago and the bartender was a real choch about it when I asked him to put TOSU game on in the corner of the bar. Fuck them I hope we put 70 on em
This is a great list. I need 15 more helmet stickers so I can upvote too, help a buckeye brother out!
Well fuck, I was hoping Schiano was packing his bags and heading to the owls
Can I get some helmet stickers here? I need 45
As disappointing as it is we didn't make the CFP, we still get the opportunity to send out Meyer with a rose bowl victory. I'm curious as I haven't seen or heard anyone really talk about it is, what would the final BCS standings look like this season?
Class acts all around, go Buckeyes!
Fuck those guys, that is all.
Cracker I can cook crow all day long. Get in line, I'll have an extra helping for you on the 24th
Well Blu. When we send your candy asses packing back up north, you can come back and tell us how great of an opponent we were. Expect to see you here November 25
I was in Detroit this weekend and wearing my gear out to dinner. I'm surprised I didn't get rat poisoning but I was the smuggest mf'er in the place.
Truly one of the best places to watch a game. Three hour drive, watch the good guys put up a 59-0 goose egg AGAIN, wake up still slightly drunk and listen on the radio the good guys get the #4 seed AGAIN on the way back home! You all know the rest of the story...