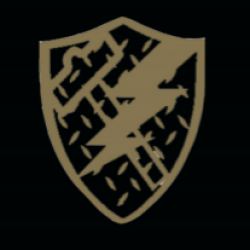 Chaseko24
---
Hoover, Alabama
Member since 16 December 2013 | Blog
Favorites
NFL TEAM: Cincinnati Bengals
NHL TEAM: Columbus Blue Jackets
NBA TEAM: Memphis Grizzlies/Clevland Cavaliers
MLB TEAM: Cincinnati Reds
SOCCER TEAM: Lol
Recent Activity
Heard "upper body injury" so nothing too serious or else it would have specified.
I can see holding them to 10, but scoring 63 seems a bit up there. I hope you're right, though.
Prarie View> Bowling Green. Cause, SEC.
Our great friend, never to be seen again. <3
Haven't done an AMA yet. I could do one tonight because Wednesdays are the only open days for me.
Our offense is trash. Defense is great. Only gave up 2 TD's to powerhouse Allen, TX.
Ante Up boy M.O.P and DMX. Song is lit.
Has no one mentioned Max Roach? I mean, I know most of you aren't into jazz, but Roach is is fantastic.
I'm sure you guys have heard of Buddy Rich though. My jazz band teacher told us a story that she saw him live one time and this guy kept screaming, "play a paradiddle!" (drum sequence) and Buddy put down his sticks, shot him the bird and said, "this is my band and we do what I want. We're out" and they just left the stage. Buddy is very notorious for his bad attitude.
But yeah, Max Roach.
I believe they are still top 25. They aren't quite the same team as they used to be though.
RIP Tate hustle play on Buckeye Bingo :'(
THIS IS AWFUL OFFICIATING I'M SCREAMING.
You don't have to be lonely, at Bammersonly.com
Check off bubble team. At least I believe they've said it.
Now he just has to hit a bird.
The guy who just made that shot is hideous.
meh, its comedy from a comedian. We're all adults right?
You sayin' I can't handle a little bit of profanity?
I wouldn't go as far to say Weber will be the starter. I think he gets a good amount of playing time but Samuel has game experience and that's what we need next to JT in the backfield.
As much as I'll miss the guys who left, I can't wait to see how the young ones step up. Ironic calling them young ones for me, right?