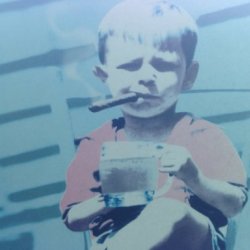 CharlieBuckeye
---
from Clearwater, Florida
MEMBER SINCE October 11, 2012
Graduate of The Ohio State University 1986.
Favorites
SPORTS MOMENT: 1985 Ohio State Vs. Iowa in the Shoe - NCG v. Miami, Rose Bowl v Oregon, Sugar Bowl v. Bama, NCG v. Oregon and 2017 OSU Vs. PSU
COLLEGE FOOTBALL PLAYER: Chris Spielman
COLLEGE BASKETBALL PLAYER: Clark Kellogg
NFL TEAM: New York Giants
NHL TEAM: Tampa Bay Lightning
NBA TEAM: Hate them all
MLB TEAM: Cincinnati Reds
SOCCER TEAM: Tampa Bay Rowdies
Recent Activity
Miami - thanks for the write ups. Look forward to them.
GO BUCKEYES
Good Monday morning 11Wers - I know I heard Wolverines crying here in Clearwater last night -
GREAT TO BE A BUCKEYE!!!
GO BUCKEYES!!!! BEAT WISKY!!!!
Oh the shear joy of hearing Wolverines crying for 364 more days and nights!!!!
GO BUCKEYES!!! BEAT WISCONSIN!!!
GO BUCKEYES!!!
Chris - That wins the comment of the day in my addled mind!!!!

HAPPY THANKSGIVING - GO BUCKEYES!!!!!
From a civilian Florida 11 Wer -
Major H - I give thanks for the men and women like you sir who have served, are currently serving and will serve in the future to allow all of us to sit down with family and friends on Thanksgiving and enjoy our freedoms throughout the year,
GO BUCKEYES - BEAT ttun - and HAVE A HAPPY THANKSGIVING!!!!!
Thank you for your response - failure is not an option!!!!

GO BUCKEYES!!!!
Not much to say.... so I will keep it simple....
GO BUCKEYES!!!!! BEAT TTUN!!!!!
Men like Mr. Csuri and all that served back then, now and into the future are the very reasons we can enjoy our lives!!!!

God Bless all who served, serve now and will serve in the future!!!!

GO BUCKEYES!!!!!
I just want to get past next weekend!!!!

one game at a time men... one game at a time!!!

GO BUCKEYES!!!!
As they say in Gaelic - ESPN can Pog ma Thoin!!!

GO BUCKEYES!!!!!
Great write up Crumb - get better soon as your health is the most important thing!!!!

GO BUCKEYES!!!!
Plant pole flag in front yard before sun comes up... drink morning game day beer ... get into game day shirt -
Watch Buckeyes
GO BUCKEYES
Quit piling on the young man!!! He made his decision and he has to move forward in which ever his life takes him.

Good luck to him and GO BUCKEYES
Although I appreciate all of the analytics going into naming the top four teams; I simply cannot be comfortable with the human element included that the "correct" four teams will be selected. We have seen what the committee has done in the past - so we will have to take a "wait and see" approach.
Also, I watched that absolute train wreck of a "game" between the Pukeeyes and Screwverines and then prayed to God to give me back the 3 1/2 hours in time I lost that day. If that Offensive (and I mean that both figuratively and literally) shit show was "hitting their stride" - then he is in a world I never want to enter!!!!!
GO BUCKEYES!!!! GET HEALED UP!!!! BEAT THE WILDCATS!!!!
BIC - Thanks for sharing - some real vicious blue on maize crime going on in that site. Oh well - Feck em!!!!
GO BUCKEYES- GET HEALED UP - BEAT THE WILDCATS!!!!
MichiBuck12 - Glad you took that leap before I did.
GO BUCKEYES!!!!
Friday's - Beating Sparty!!!!! - Ryan Day HC - On quiet nights hearing wolverines crying - These are a few of my favorite things!!!!
GO BUCKEYES!!!! BEAT SPARTY!!!!! LEAVE NO D9UBT!!!!
Hove - Agree with your sentiment about "...keeping the unabashed confidence close to the vest." Dantonio and company have always been a pain in the collective ass over the years. Yes, the Buckeyes have been on the right side of things for the most part, but MSU seems to ramp it up for us.
Buckeyes 35-17!!!!
GO BUCKEYES!!!!!!
Yes there was Feanor - and many were the times I would walk in with $10 and walk out with a nickel in change!!!! Makes me wonder how I survived my college years!!!!!
GO BUCKEYES!!!!
On a quiet night in OHIO... you can hear wolverines crying!!!!!
Seems you can hear them down here in Florida too!!!
GO BUCKEYES!!!!! BEAT Sparty!!!!!
Baroclinicity - Gave you UV as that is my only concern as well. Everything else is clicking - but I too would like to see what this team does with some adversity.
GO BUCKEYES!!!!! BEAT SPARTY like a red headed broken step child!!!!!
Coach Day is the quiet unassuming man who in real life is a cold blooded assassin!!!!
Keep them off balance Coach and keep on hitting them everywhere and often!!!!
GO BUCKEYES!!!!!
The king of all OSU linemen giving props to a unit that eerily reminds me of some the nastiest OL's I saw in the 90's!!!! Going out with an attitude and mauling the opposing D!!!
It is great to see an O Line with a nasty streak!!!!!
Go handle business next Saturday men!!!!
One game at a time men - One game at a time!!!!!
GO BUCKEYES!!!!!!