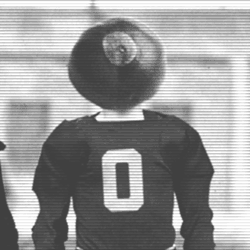 Chargerbuck
---
MEMBER SINCE January 25, 2012
Recent Activity
Cox to Florida... Some things never change at UF.
I think it becomes much more critical in 2021... Miller has been a leader in this class—and was slowed by injury at the Elite 11. Now a lot of noise about taking another QB? The only way I would consider this would be if Miller's injury is serious, something the coaches know about... Otherwise, Jack Miller is it... Looking forward to seeing him in a Buckeye uniform!
Sorry, as a Buckeye fan I hate to say this, but Zeke's bullshit is getting old... he's a circus... a high wire act that has been saved by the net way too many times... Time to take down the safety net, and just play football... He's so talented, but incredibly immature... C'mon Zeke, make us proud—85 yards through the heart of the south.
Day and company had to totally re-recruit Paris Johnson—so yes, he is definitely a Day recruit.
I agree... Kinda looking forward to life after Urban..: The controversies whether warranted or not, sure began to wear on the University and the fanbase... Don't get me wrong, still a bug Urban fan—but I do understand the sentiment.
I wouldn't trade Justin Fields for any of those mentioned... Shea Patterson has to be the most overrated QB in the league... I just don't see him as ever being an impact QB in the league...
Don't get your hopes up...
High character and chemistry, of course aligned with talent will result in Champions and respect... Sounds like Ryan Day has some Jim Tressel inside...
Compare this staff to Urban's last group (sans Hartline)... The Buckeyes are going places...
Don't forget to add Washington to the mix of the "young guns", anchored by the stability and experience of two of the best "elders"— Larry Johnson and Greg Mattison...
THIS is an impressive staff of coaches and recruiters!
Alabama, on December 3rd in Columbus
Tennessee, Ky or West Virginia...
Robinson, Knighton, Ransom, Williams, And Ricks (late)...
If they add one more, I get the feeling that Broughton is the guy they really want- and we seem to hear some chatter on that front.
...and I could see them becoming passive on Leroux (OL)... that seemed like a reach early on, but if a big time DL should surface, and there really is a hard cap of 25, look for something like this (not that I agree with such a tactic)... and for reasons stated everywhere— I don't see, nor want Rakim Jarrett—he had his opportunity early on and chose otherwise. Character, chemistry and credibility are big in this class... He's out.
Not to mention both Washington and Mattison were not in a position to recruit kids to OSU after building long term relationships trying to convince kids that Michigan was their best option, then switching gears mid stream to OSU... Next year that stigma will be behind them, and they will have a much bigger impact for OSU, because they won't be towing the Michigan baggage with them...
Not to mention, Mattison has long been the one Michigan coach I admired and wished for... he was shit on by the Harbaugh, "Don Brown is the greatest DC..." bullshit... Well the Buckeyes lit Donnie Boy up for 63 points, and Mattison had seen enough! Can't wait to see the impact his coaching has on the defense this Fall...
The Silver Bullets will be back, and watching the defense make plays will make for a much better season this Fall.
Worst loss of my lifetime... plenty of painful ones since, but this one... 24-12... Rex and the boys should have won three straight national titles... the "Super Sophs" were probably the best collection of players ever recruited in one season... If I am not mistaken, I think 3 of the DBs (Tatum, Sensibaugh, and Anderson) were 1st round picks...
That loss still makes me want to throw up...
"High character" builds great cultures... this is not a one year thing—gonna get even better!
If they get Robinson I am ecstatic! I can't find a word to describe Robinson and Knighton!!!
I really wonder how healthy Fuller was last year(?)... Looking forward to seeing the Jordan Fuller of two years ago.
Seems to me Milton's dad is in love with UGA, but not sure Kendall feels as ecstatic. Hopefully, dad will let the kid make the pick... I still am holding out hope that everything gets sorted out after the visits and he chooses the good guys....
If OSU has chilled somewhat on Henry Gray, I think that speaks volumes as to their chances with Phillips, Ranson and Ricks... For those doubters, I think Jeff Hafley's impact has been significant already. And not doubting on Mattison—Face it, the guy was singing the virtues of Michigan, and why it is such a great place for a kid to play football, then he leaves for a much better place... We all know it's true, but tough to switch gears for the kids he has been building trust and credibility with over the past 2-3 years...
Mattison's impact will be felt first this Fall when OSU's defense will be remarkably better. Then watch out in 2021– He's a home run hire!
10.19!!! Was that electronically timed? That is off the charts...
keep an eye on this one....
Not a fan... Incredible talent- but has under-achieved... Self-centered and quite immature (while at OSU)... Definitely not the material that Leaders are made of... There's a reason he was banned from OSU - Lest us not forget...
Michigan football is irrelevant and has been for all but one year this century- and even that year they couldn't beat the Buckeyes. They can chirp all they want, but for my money this year's Michigan squad is going to be much worse than the one that just lost its three top players on D, its starting running back (who was undrafted) and the core of its defensive staff. And personally, Shea Patterson hasn't led his team to a meaningful victory his entire career... The only thing they have going for them is the schedule... Time will tell— but the only thing coming out of Ann Arbor anymore is basketball and a lot of hot air.
Note to Big 10... Your out of conference schedule is beyond weak... Absolutely no marquee games other than TSUN vs. ND... Inter-conference play will be good (especially in the East), but really—all things considered, a 1-2 loss Big 10 team won't get much consideration for the playoff.
Time for the Big 10 to "schedule up".
Sherman is a five star LB, and he and his 5 star teammate WR Rakim Jarrett were once perceived as locks in this OSU recruiting class... it appears that ship has sailed. I hope that answers your question.
My question is did our "all in" approach to recruiting Fleming, adversely affect Jarrett's recruitment to OSU? I have heard many say that he was a silent commitment to OSU- but I don't here that any longer...