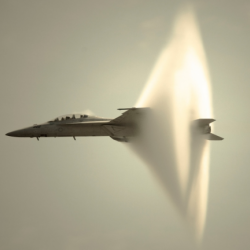 chaoscrusader
---
Member since 30 August 2010 | Blog
Recent Activity
"Haynes leaves OSU for Arkansas' staff" what was Haynes recruiting area responsibility?

Buckeye Bulletin Board Material:
"That's twice in two weeks the Badgers lost on the road to an inferior opponent on a late desperation heave into the end zone. However, in both cases, they did themselves in with mistakes long before the final throw." Tom Oates
Read more: http://host.madison.com/sports/columnists/tom_oates/article_f652b798-02b8-11e1-9a2f-001cc4c002e0.html#ixzz1cNIAw4Xz
Coach Fickell needs to post this for the rest of the season and next year's Wiscy game... (If he is the Head Coach). Despite the possibility of inferiority, it implies the need to work to improve.
"The Boss" thinking aloud... As a Borderline Incompetent, I can only thank God the SEC and NCAA are there to bail me out.
Dilbert - "I heard that... Shouldn't you hold off from saying stuff like that?
The Boss - "As if you mattered?" then tries to erase Dilbert's memory with his "non-existent" psychic ability...
The question now becomes, does Gene Smith or Gordon Gee become targets and dragged to the firing line?
This comment is more of me tipping my hat to Calipari, than a knock on the refs. I am assuming at half time, he told his team to be aggressive on D-fense. I thought I saw him after the half talking to two of the refs. The second half saw the bucks getting hit with some touch calls and Kentucky getting away with some rougher play that lead to a couple of those blocks. But again, I say well played by Calipari.
IMO,
The critical juncture in the game was the end of the first half, where most of the Kentucky starters were riding the pine due to foul trouble and the bucks did not pull away when there was a huge disparity in talent. A supposed shallow Kentucky bench won by keeping the game even when there big guns were not in the game.
Ironically, Dwight D. Eisenhower was astute politician while being a general and I have never known a politician to be brief. That quote is a case of takes one to know one.
I was trying to quickly google something where a numerically smaller force kicked the crap out of numerically larger force, hence the Battle of Cannae. But I do believe Hannibal used what is now called a double envelopment, to defeat the Romans. Think of it this way, Dallas and Jared pounding on the Wisconsin middle, Lighty and Thomas dispensing with the Roman Cavalry, leaving Diebler, Craft, and Buford hacking at the Wisconsin defense from the wings.
Jake,
I will do with out my rhetoric about being a Marine serving the 1980's and the political mumbo-jumbo. But, communistists lost the cold war... Not the best motivational comparison going into a big game... I would rather Coach Matta be Hannibal at the Battle of Cannae... a smaller force kicking the crap out of a numerically larger force or Patton gutting the underbelly of German forces in France...
http://ancienthistory.about.com/cs/battlespunic/g/cannae.htm
OHIOinME,
I apologize I did not mean I have never been a part of something greater. First of all, I have a family. As a patriot, I am privileged to be a citizen in one of the greatest nations that has ever existed. I am proud to be a part of the Buckeye Nation. I also had the honor to serve in the Marine Corps, 84 to 90, I was a 2841 assigned to HQ platoon 3rd Tank Battalion. Upon leaving the USMC, I always wanted to attend tOSU, but life just kept happening. I have three degrees and I am working on PhD. Tuition re-imbursement has always kept me local. Back when I was in, we had the VEAP (Veterans Education Assistance Program), the GI Bill was just being released, so it was good to have someone else to pay the bills. Now that I need student loans, family life has put restraints on where I could attend. From an educational standpoint, I would like to be a part of something greater. I have always loved tOSU, Hell, I remember Woody's punch and crying like a baby when Charles White ran all over us in the Rose Bowl. The memories of the last decade have been a lot better. So far I have attended over a dozen plus games, I take every opportunity to walk around campus. It is like meeting the love of your life and something is always happening to keep you a part. From an educational standpoint, I do envy anyone that has attended there.
Semper Fi
O-H!! I-O!!
I-O,
As someone who always dreamed about attending tOSU and having life take me in different directions and institutions. I am envious of all of you that had the privilege to be a part of something greater... Maybe one day I might have the honor to teach at the campus while paying it forward as one of its faculty. Until then... "I will endeavor to persevere" as I bleed scarlet and gray. O-H
Gravey,
The officiating sucked and it was inconsistent at best. The Bucks were being hammered on touch fouls and then Minnesota would be similarly aggressive and nothing was being called. With Lighty removed because of foul trouble, Bucks became passive with about 8-minutes left in the game. What was weird, with less than two minutes left, the refs start hammering Minnesota with lame calls almost as trying to balance out some of the horrible fouls called on the Bucks. The refs made themselves a very large component of that game. The thing is with Lighty out; somebody has to do a better job at stepping up. Minnesota def focused on two people Diebler and Sully, one of the other three has to hit tough shots. The game was a learning event for the freshman. I am more disappointed in Buford, he has the skills to split the Minnesota D and dish or shoot the intermediate jump shot.
I was suggesting a more up-tempo game than just avoiding delay of game penalties.
An up-tempo approach would be a good thing against scUM's weak-ass D. Victory is often found in merciless exploitation of a weakness. (Sun Zsu)
Back to Football and Next Saturday Night: Sometimes the best info when sifting through the B.S. comes from Bloggers who bleed their team colors. This is an excerpt from Black Hearts Gold Pants:
I think an up tempo approach would be a good thing this week. However, this is all predicated that Tressel and Company comes out executing a diverse game plan that streches and punishes the defense starting in the first quarter not the 3rd qtr (i.e. PSU & Wisc).
In regards to Shugarts:
Having played OL with bum ankles at the tackle position is extremely difficult and it causes your technique to fail because you get in the mode of having to guess / anticipate what the DL is going to do. You will notice that Shugarts gets exposed after he has his ankle is rolled into or where DL does 2 or 3 moves on the previous play causing Shugarts to absorb DL blows and shift his wait around. The following play is where the guessing starts to occur after he establishes a neutral position waiting to react to the DL first or second move. However, as the pain increases, the OL will start guessing on the first move and this was where Shugarts was being burned. It is easier to run block with bad ankles because most of the time you know where you need to be and moving forward is a lot easier than moving laterally. In pass blocking for a tackle position, the first move for the OL is typically a lateral-backwards movement, which can hurt, especially if the bad ankle is on the outside leg. Once the first move is complete, there can be a moment of hesitation as the OL gets into his technique. This hesitation can be exploited with a speed rush.
Shugarts either needs to be honest about his pain or stop cheating the system in practice so he looks more capable of playing at higher level than he actually is capable of playing. If it is Shugart's Right Ankle, the coaching staff may need to replace him or move to the other side of the formation.
Re-posted because I f-d up
A mullet with a stink finger tattoo - swell....
Our universal city anger drys up?
In speaking of scUM, there is a reason why Pat White never won a Heisman and it had nothing to do with talent. Rich Rod's system is designed to have the QB carry the ball more than they should. At the end of each season, Pat White was either injured or had diminshed capacities. Rich Rod's system is a meat grinder for QB's. Which does not bode well for Denard Robinson since he is an upright runner being exposed to take big shots. I would be surprised if he makes it through the year without major downtime. Hell, U-Conn smoked him a couple of times. Just think what will happen when defenses understand his weaknessses.
Michigan State Uni's - They can only polish a terd in so many ways and all they end up with is one shiny terd.