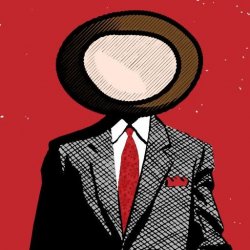 cdubs
---
Columbus
Member since 08 September 2011 | Blog
Favorites
COLLEGE FOOTBALL PLAYER: Archie Griffin
NFL TEAM: Cleveland Browns
NHL TEAM: Columbus Blue Jackets
MLB TEAM: Cleveland Indians
Recent Activity
Do we all at least agree that Bruce Hooley is butt?
Dude, ask your doctor if Xanax is right for you or something.
I mean... is this not accurate? I get the whole 'don't give your opponent any bulletin board material' shtick, but JT's accuracy can be all over the place.
Gekelmukpechunk (say that three times fast).
2002
Born and raised in Newcomerstown before I left for the 614 - I know this would mean a tremendous amount for that community.
EDIT: Also weird you guys met my old high school theater director.
1) Let's retire the whole "stay classy" schtick. 2) It's also not really effective if you say a bunch of 4th grade nonsense after telling someone else they suck for not taking the high road.
That's mine. I somehow own a blue hoodie and still hate Michigan.
*ahem*
That's for the day, the evening chance of rain is considerably higher
Doug is pretty down to earth and, as far as I know (unlike Ari) gets along with the 11W folks well enough.
I remember wishing we could swap Purdue out with Nebraska when they originally joined.
Bugs me that he had to "clarify" anything about Cardale, anyone that made a story out of his remarks took them way out of context
Yeah going out on a limb and guessing you meant a different irrelevant person named Brady.
Yep that's where it was. Great weekend except for the game...
That third one on the post is a picture someone grabbed off of my Facebook account, haha. Here it is in my kitchen after I finished. Cracks me up when I see people randomly post it because everyone HATED it at the time.
Going to lose a lot of productivity at work this week cooking up something good for Saturday morning.
99 yards and a TD ain't one