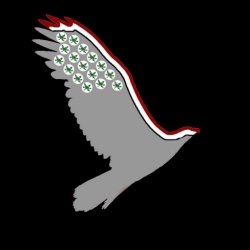 ccollins0325
---
Beavercreek, OH (via Columbus, OH)
Member since 11 July 2012 | Blog
Favorites
SPORTS MOMENT: The 2012 Purdue overtime win
COLLEGE FOOTBALL PLAYER: EDIT: B. Miller
COLLEGE BASKETBALL PLAYER: Brad Sellers
NFL TEAM: New York Jets
Recent Activity
I think Kevin Wilson is trolling us.
As soon as I hit "Play", I checked the time remaining and new I would get nothing else done for the duration.
The video shows Kentucky getting the three points. #norespect
Looks like they are trying to bring in more women fans. Not letting my wife watch this! :-)
There's one at exit 36 on I-75 in Franklin. You can get it back home and it's still hot (and delicious!) :-)
Awesome - as always! Can't wait to have another collection of undefeated season posters to hang on my wall!
From the '09 Spring Game - It was just me and my wife so we had to improvise.
It can't be time for basketball already! Football season just started!
Love the GIF. Needed a new avatar, as I think I had the same one as someone else.
That's from a small volcano behind the train.
You're the only one with that score, though there is a 27-19, and a 27-20.
I'm not surprised at the low Purdue score, but am surprised at the low OSU score.
A lot of people have Purdue at "27" and the Bucks at 40+
@BUCKEYEEDDIE27 - Agree - just noticed the rubble from the blown out car is behind the car (because the train is moving) - Excellent attention to detail.
"The Great Train Robbery" - Nice!
Oh, and fantastic job, Walt!! Really appreciate you sharing these shots!
The first photo of Urban Meyer says it all, I think.
OK, right article - 52-49. :-)
Thank you. Have been waiting for this. It's great that you have made them all available again for printing.
I was thinking some sticker love would be in order for those of us that moderate the games on Saturdays... like "15 stickets" per game, or something?