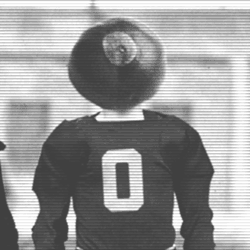 CC
---
MEMBER SINCE April 12, 2012
Favorites
SPORTS MOMENT: Wisconsin Win 2011, rushing the field.
Florida vs. Georgia Southern game 2013
2014/15 National Championship Game in Dallas
COLLEGE FOOTBALL PLAYER: Chris Speilman / Eddie George / Joey Bosa
MLB TEAM: Phillies/Orioles
Recent Activity
Maybe she should celebrate our flag and our anthem as much as goals 5-12....
You guys are amazing second guessing the biggest win since 2003.
Enjoy the win, they played to win and they did. Did you second guess the plays that were much more aggressive early on?
And how did those run plays work out in the first quarter?
stop just stop.
Urban and Herman are much better play callers than you! Osu won and it was glorious.
I kind of believe most of what he says. The only thing that didn't pass the smell test was Ed in the fetal position. I did preface it by saying "allegedly".
Agreed. It's funny that they call it a national championship when Bullis is probably the 5th best team in MD. :)
2015 MSU in the shoe, raining, miserable and my dad was on chemo. Easy choice, I'm an optimist but knew that was an MSU day.
The same thing happened to st Francis high school in Baltimore.
I love watching FSU struggle, does that make me a bad person?
"Yes sir".
That's code for "I'm going to do whatever you tell me and work hard."
Love that guy.
Voyage to the planet of prehistoric women!
no brainer
Yes but all else equal give me the guy with the 40.
obviously the nfl is comparing people with all the same traits so this is just one datapoint. I image if you're anywhere from 16-32ish you don't really stand out. Above or below and it gets a second look.
They could also be indicative of a lack of intelligence.
I would have n very guess this...
and the first quarterback from any Big Ten school to be drafted in the first round since Penn State's Kerry Collins in 1995
edit - reread it and assume you mean the guys last year aren't the player Harrison is. Young and Bosa we're both rated higher.
Can't give a nickname? You must be fun to spend time with.
And then come out of the blue and win a natty.
That makes sense. Hard to keep stats at the game with your wife kids etc.
i wish I could describe the fake and goal, it was brutal. The MIAA games are great viewing.
McD is overrated, has lost 3 in a row I think.
Halls helmets are such an upgrade. Actually McDs new kids are strong too. Contrasting visors are lame.
Saints take down St. Paul's and Loyola. Have Hall on Tuesday which is a big ask.
have friends (kids if friends really) on both teams.
Nilsen went off tonight, not sure of the stat line but had at least 1 assist and 2 goals.
he had this filthy stick fake on a defender and hammered it over the goalie. Best goal I've seen in a while. Looked almost globetrotteresk.
Bucks are getting a good one.
Friend of ours is going nuts as a freshman at Hall. Truitt Sunderland is just nasty.
Hove, already did that, so no.
they aren't consistently good enough and going to Miami sucked.
Don't know how Santos played but St. Paul's knocked off undefeated and #1 ranked McD.
29 - I've seen most of the St. Mary's games this year. Nilsen seems to be doing more from outside, ie creating. They had a rough start to the year but are starting to come around. He had at least one, possibly more in the win over Spaulding on Friday night.
Atmosphere was great, felt like a Friday night football game.
I think the moral is:
"Never Wrestle with a Pig. You Both Get Dirty and the Pig Likes It"