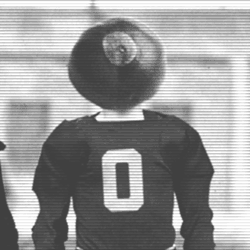 CC
---
MEMBER SINCE April 12, 2012
Favorites
SPORTS MOMENT: Wisconsin Win 2011, rushing the field.
Florida vs. Georgia Southern game 2013
2014/15 National Championship Game in Dallas
COLLEGE FOOTBALL PLAYER: Chris Speilman / Eddie George / Joey Bosa
MLB TEAM: Phillies/Orioles
Recent Activity
Would you support it when he takes a bunch for our coaches?
Sad it took this long to get Miami.
Easy answer
Miami
Texas
Michigan
Notre Dame
I like the way he thinks but they have literally the highest rated DE in the class of 2019 with Harrison, Cooper was a 5* I think and I think the rest were all 4 stars. Not exactly a bunch of no-names.
Joey Bosa was a no name too I guess until he started as a freshman. When he stood up Mewhort, a senior, when he was a freshman I was impressed. I would still take Joey as my #1 in the list of crazy DE's we've had.
A couple years ago I tried to figure out who had the most blue chip players per population of the state.
It wasn't even close... Georgia was something like 3x more than some of the other southern states including Florida.
Florida, Texas, Ohio, Louisiana and a few others were the relatively high group.
California was relatively low but so much population that it still had shear numbers. New York was a black hole.
When OSU wins the national championship we are all going to say Kevin Warren was a genius for his mental scheduling jujitsu!
My wife lived in Annapolis while she was at UMD. She lived there prior to school so it made sense but it's a bit of a stretch considering it's Navy's college town.
We still live on the Chesapeake and it's glorious.
Don't bother trying... certain portions of our population make up new rules and then demand that the rest of us "weigh our words appropriately prior to posting".
I feel for them as it must be tough going through life perpetually offended.
I have no desire to live in a city... State College.
Ah no....
and I don't feel any need to distinguish myself on a message board, that's kind of what the actually words are for right?
It's almost sad... when sports casting was only about sports.
It'd be like getting a 6* recruit.
This whole thing was so unnecessary.
While I see your point I doubt that's how he thinks. They were hot and the desire to keep it going was strong. I bet the political pressure got to him.
They literally could not have handled this worse.
That assumes a desire to go ahead and do it, admit they were wrong etc.
No faith this will happen, hope I'm wrong.
Go to mgoblog. Their fans don't even want to play.
The culture difference between OSU and Michigan is pretty amazing.
And college football recruits rejoice everywhere as their under the table payments just got bigger.
Not really they met on Timber...
I'll see myself out.
I thought when most people declare early for the draft they stop going to school. I'll assume he never stopped taking classes.
No you weren't doing my job. I actually wrote the lesson plans, assigned the work and graded said work. What you did was called parenting.
Teachers are the biggest whiners ever. So you want credit for doing your job? While I sit here doing mine and managing 2 kids at home when they should be with you?
Just stop.
Don't get me started on teacher's unions which are for teachers not students, schools, community or otherwise but use all of the above when they ask for more money. Between that, the fact that they can't get fired for anything other than sexually abusing kids you're a remarkable bunch.
But not against Sparty. Hahaha