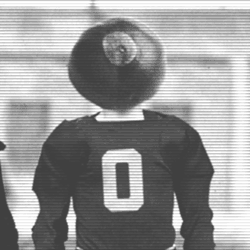 CC
---
MEMBER SINCE April 12, 2012
Favorites
SPORTS MOMENT: Wisconsin Win 2011, rushing the field.
Florida vs. Georgia Southern game 2013
2014/15 National Championship Game in Dallas
COLLEGE FOOTBALL PLAYER: Chris Speilman / Eddie George / Joey Bosa
MLB TEAM: Phillies/Orioles
Recent Activity
That was a perfect spell check fail!
The ass my dude thing is funny. I wish we landed Starkle instead of Tatyana initially.
The reason I brought up Hill and Culver is because their starting teams are mostly 5th year players.
Example: King Ripley was a senior at St. Mary's last year. Now he's playing a 5th year at Hill due to a knee injury (I think) but still committed to MD. This is very common for those teams.
No knock, they are very good, but when they have older more experienced guys its hard to compare. An easy tell is the club teams they play for.
Beserkr29 - Thanks for keeping these threads going. Great job.
Culver and Hill really shouldn't count, but how do you ignore them?
6 schools from one conference tells you how crazy MIAA is.
I'm excited for the season to begin!
FCA National at that level (single junior class) is probably close to as good as MIAA and certainly better than 99% of high schools in the country.
The only weak points of those teams are usually defensive middies. Generally the national teams don't have good defensive middies because that's not how you get on those teams... obviously.
What's funny is the real estate around the proposed area went crazy. Somebody is going to be left holding the bag.
How did you do that? Did you use software to know which colors to use on which lines or is there manual way to do the same.
That's very cool and very "Ohio".
Nicely done.
Crumb - Great OP, but you're off on this one.
Lecharles Bently - 2002 draft
Alex Steponovich - 2004
Nick Mangold - 2006
Doug Datish - 2007
Kirk Barton - 2009
Mike Adams - 2012
You know they run plays in practice right? You know they scrimmage right?
There were 22 starters last year, if only one was a mistake based one being the best practice player that seems pretty good.
how else would you know he's the best player? If he doesn't practice well why would you put him in?
you know they run plays and watch film of practice right?
so what should I have determined who started? High school tape? Smack talk? Other? Again by your argument you can't use practice.
Are you making this up or is that just hyperbole? Being condemned would imply it could no longer be used and obviously it is still being used.
What makes you think he is slow?
Why? The kids are basically putting a flag up that says "I'm open for business" to all other college coaches. This isn't like medical records. They all went through this when they were leaving high school. Presumably they are better at it now.
I wish I could agree with you. Hall is a killer.
We may win 5 but we need 6+ because the bonus points are going to be ugly from 157-174
I wish I had any faith in Moore, but Bo is just crazy good. This is a case where 1 is much better than 2 IMO.
Isn't that the little brother?
He should have gone to UGA, at least he would have been second string.
Yeah sounds like those guys saying Haskins should start over JT... oh wait
I watched Harrison, Jacoby, Wilson and Fields. These guys are way more mature than I would expect from an 18 year old.
Good for them.
Why do you say that? I thought some of the firings were made public before they were public.
I think so apparently there is a tape.
So he looks like a 2 star?
No, I look out at the water. Life is good here.
And I don't pay 10% income tax.