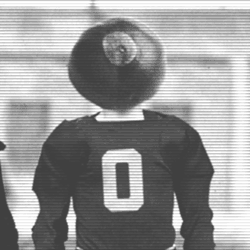 CC
---
Member since 12 April 2012 | Blog
Favorites
SPORTS MOMENT: Wisconsin Win 2011, rushing the field.
Florida vs. Georgia Southern game 2013
2014/15 National Championship Game in Dallas
COLLEGE FOOTBALL PLAYER: Chris Speilman / Eddie George / Joey Bosa
MLB TEAM: Phillies/Orioles
Recent Activity
Not that athletic... Joey Bosa loves company.
Netflix has a 4K section.
MoC was great, but his Sean Taylor moment really set him apart.
Actually 4.75 assuming one was on the first day and one was on the last day. Still brutal.
The only lock is that we are out if we lose another.
Why not take it back to 1869?
So 30 years isn't consistent enough? how convenient.
When trying to be accurate, yes.
All opponents since 1985: 2010 doesn't count for OSU so it's a little skewed.

Rank Team name Winning
Percentage Games
Won Games
Lost Games
Tied Games
Played
1 Florida State 0.78228 308 85 2 395
2 Boise State 0.77612 208 60 0 268
3 Ohio State 0.76795 297 88 5 390
4 Nebraska 0.74816 304 102 1 407
5 Miami-Florida 0.74046 291 102 0 393
6 Oklahoma 0.73625 293 104 3 400
7 Florida 0.72953 293 108 2 403
8 Michigan 0.71159 280 112 5 397
9 Alabama 0.70413 272 114 1 387
10 Penn State 0.69494 274 120 1 395
If you're going to discount 2011 for OSU you might as well discount 2006/7 for FSU. The rest look pretty similar.
Don't even look back earlier when FSU's lowest ranking was 5 from 1987-2000.
04-10 they failed to win 10 games.
Did you just make that up?
They finished ranked every year from 1984-2016 other than 2006/07.
They had 10 wins in 2010 and they had 9 wins in 2004 and 2008. It's not exactly what some of the others are going through.
Nebraska could make that claim until around 2003. I believe they were ranked in every poll from 1962 to 2002. That's pretty consistent.
Very good use of periods.
My only Delaware Ohio story. My best friend's parents went to OSU and lived in Columbus shortly thereafter. They were moving to Delaware and were throwing a going away party. During the party one of their friends asked why they are having a going away party just because of a short move to Delaware. That's when they informed them it was Delaware the state. That was almost 40 years ago, we're all from "Delaware".
I would like to know how he did the curves.
I'm sure he's at the business end of that camera.
And years of gathering pieces.
The article says each piece costs roughly 12 cents and there are 1,000,000 pieces. Man I hope that's wrong!
I've been to many and have my name on the wall in one, but my two favorites are:
Burns (Tampa) - They have a meat matrix with essentially a spreadsheet that has size on one side and cut on the other. It's just daring you to go 60+ ounces.
Dickie Brennan's (New Orleans) - Went there when we were in the Sugar Bowl against Arkansas. They do the New Orleans style apps and service. It was amazing.
Honest question, have you watched Barkley play often? Some of his runs remind me of Zeke. There are very few guys that fall into that category.
Diocemy Saint Juste - With a name like that I don't know how LSU didn't grab him.
Not so much for MoC though...
Sorry, not much help here because I'm in MD but if you have no idea you can check the gotsoccer.com rankings. They are not the end all, and very few clubs are consistent arose all age groups but it's a starting point.