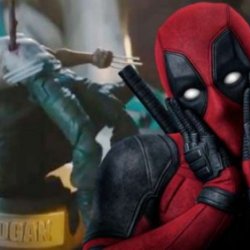 cbusbornwrldwiderazed
---
Seville, Ohio (via Short North Columbus )
MEMBER SINCE September 02, 2017
Just here to read the diagnosis of my favorite sports team. I don't do drama and try to live by my dearly departed Mother's words of "if you have nothing nice to say....."
Favorites
SPORTS MOMENT: Both National championship games, 1990 Reds World Series and of course the block, the shot, the title.
COLLEGE FOOTBALL PLAYER: All time has been Braxton Miller
NFL TEAM: Bengals and Packers
NHL TEAM: Blue Jackets
NBA TEAM: Cavs
MLB TEAM: Reds
Recent Activity
Baylor is playing hard
Freaking Airborne, signed Cavalryman.
Wooooooooo let's get it
I just hope that the young man is okay.
Hines Ward comes to mind
All of these takes are wrong, Nostromo. That's where Chase was for the game.
I am of the opinion that a lot of eyes are on this due to that vote. Lebron James, like him or not, is vocal about the NCAA as is. Now one of his beloved Buckeyes looking at a suspension of four games? I don't think this goes beyond Penn state. But ultimately yes, I echo your sentiment it's BS.
It's good for a laugh for sure
I'm a Bengals fan and know that Mike Brown won't make that pick.
Damn right Bro Jim
I would argue Bengals fans but they'll draft Shea
"We'll get in the playoffs still." -Nick Saban
We beat the offseason this time around though :)
You know the saying, opinions and all.....
Matching scores? Nice!
Hell yeah
Miami I am with you, only they can stop themselves I believe.
I'd go 8-11 without looking. Heart says 15
Agreed SoulPatrol, my favorite play of the game.
Banks!
SilverHaven that is probably over 80% of the population sadly. I keep telling my kids, "it's okay if you're wrong".
Souperb
Here here for use of "soup sandwich"
Thirds
Yes this here