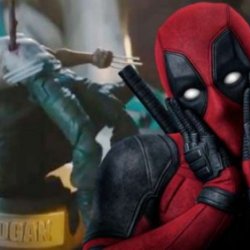 cbusbornwrldwiderazed
---
Seville, Ohio (via Columbus )
MEMBER SINCE September 02, 2017
Just here to read the diagnosis of my favorite sports team. I don't do drama and try to live by my dearly departed Mother's words of "if you have nothing nice to say....."
Favorites
SPORTS MOMENT: Both National championship games, 1990 Reds World Series.
COLLEGE FOOTBALL PLAYER: All time has been Braxton Miller
NFL TEAM: Bengals and Packers
NHL TEAM: Blue Jackets
MLB TEAM: Reds
Recent Activity
Yet you failed to mention the Bengals missing starters, give credit where it's due.
AJ is old and not looking up to game speed for sure but, Denzel is definitely looking good out there.
Good game Browns fans, see you in Cincy!
I upvoted you but plllbbbbbtttttt, go Bengals!
Excellent
Just here to remind everyone that our Buckeyes are back!!!
Barf simply wants to reach C, he will then unleash the gif to end all gifs.
Beat me to it ASJ.
I like the way you think
More anger?
Hellmans only
He awoke from sleeping with the fishes.
I chatted with him on Facebook when I still had it but that was five years ago roughly. I hope the same Chief, I really do.
Yeah that was it, you're correct on the Jayson Gwinn car accident as well.
Speedy recovery young man, mine and my family's thoughts and prayers are with you. Senseless violence, I've just never understood it and wish there were a way to defeat it with thoughts and peaceful solutions over intentional harm to another. This affects way too many human beings and needs to be a focal point moving forward. This personally goes back to 1993 for me when a friend (and some of my fellow Brookhaven alumni on this site) and fellow Bearcat Jimmy Greggs was killed by gunfire. I just don't get it, once again nothing but positive thoughts and prayers for the Garrett family.
Like the screen name!
In summary Kevin Warren is not a good leader, go Cardale give them hell and Hutchison is just spouting off. Kind of like the fellow that says he's going to kick your azz but is letting his one friend hold him back. Woooooooooooooooo Go Bucks!
It happens
Uninformed, hahaha you must be the expert then Fauci?
Hmmmmm so by your reasoning there, Kevin Warren should be Kevin Warren M.D. Big ten commissioner.
Woooooooooooooooooo caps
110,000 so far, that's a game day at the Shoe
Signed, 44,000 and change.
This too
Yessir.