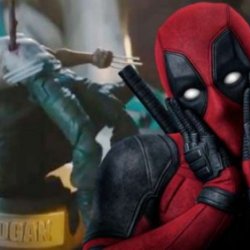 cbusbornwrldwiderazed
---
Seville, Ohio (via Short North Columbus )
MEMBER SINCE September 02, 2017
Just here to read the diagnosis of my favorite sports team. I don't do drama and try to live by my dearly departed Mother's words of "if you have nothing nice to say....."
Favorites
SPORTS MOMENT: Both National championship games, 1990 Reds World Series and of course the block, the shot, the title.
COLLEGE FOOTBALL PLAYER: All time has been Braxton Miller
NFL TEAM: Bengals and Packers
NHL TEAM: Blue Jackets
NBA TEAM: Cavs
MLB TEAM: Reds
Recent Activity
Wooooooooo
Don't let the jackassery take the joy from you friend, but I understand.
Please lol
Explain the X's and O's then please MP?
Damn us Peter's
No offense please, I get on my kids about it in good fun.
Congratulations
Literally a great skull session
Let's goooooo
Because it goes to show Lebron James > Steph Curry. One can carry a team, one cannot.
And that failure could be magnified even by association.
Hell yeah Barf!
Boooowhoooop. Jakovasaur wooooooooo
Vic cost you some money or something?
My son who used to play basketball, same age even, paraphrased about the same.
Won't happen, some just don't want to let go.
I didn't see your article so I can't claim either way but thanks for the heads up. It seems too many people around here have to be "right". All the time.
Look at you all in charge
Jooooooeeeeeeeee
Glad I wasn't the only one......
Man I'm a bit envious of your scoop. Cool deal, I like hearing these things.
Hopefully the AFC serves up the more competitive game. Bengals fan myself so go Titans.
I'm no professional but either I read, heard or experienced somewhere that a lack of trust leads to indecision.
Perhaps an early peak, coach loosens reigns and finally let's get this under control? The talent is there. Maybe they'll get it together here and finish strong.
Go Bucks, on to the next one.