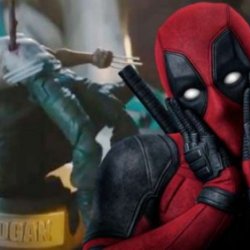 cbusbornwrldwiderazed
---
Seville, Ohio (via Short North Columbus )
MEMBER SINCE September 02, 2017
Just here to read the diagnosis of my favorite sports team. I don't do drama and try to live by my dearly departed Mother's words of "if you have nothing nice to say....."
Favorites
SPORTS MOMENT: Both National championship games, 1990 Reds World Series and of course the block, the shot, the title.
COLLEGE FOOTBALL PLAYER: All time has been Braxton Miller
NFL TEAM: Bengals and Packers
NHL TEAM: Blue Jackets
NBA TEAM: Cavs
MLB TEAM: Reds
Recent Activity
A day late here but excellent series, echoing Buckeyechief on seeing Brookhaven. Let's go Bucks!
44-17 just because safety.
The turnover chain!
+ a few to offset, I chuckled
He said "is Desmond gonna have to choke a bitch"
They deserve the love too!
Whoppers and Junior mints weren't invented yet..... underappreciated Halloween candy in my day.
As a Brookhaven alum, booooo DeSales. Just kidding they always had pretty good sports teams. A small tidbit of cool history is that Blaine Wilson was my Grandparents next door neighbor.
No need for all that, I'm 43 so us getting there old timers have to stick together. :)
I don't think you're understanding what I said, I'm not offended by the way. I spent 20 years either being mentored or being the mentor. I didn't really have any adult support or supervision after age nine. I don't point fingers, but you better believe I am here for my kids for advice, mentoring, coaching or teaching until I go ten toes up permanently. No village raised me and I'm sure that most if not all of us were not. However in reference to the other cultures and the children taking part in survival, isn't that sort of a form of the village raising the child? Like I said I'm not offended and likewise I respect your opinion. I just don't agree that if someone might need some additional assistance in "growing up", do you turn the other cheek or lend some advice or maybe just an ear?
Teaching and mentoring should not stop due to reaching the age of eighteen. Personal accountability is a good measure of how the two aforementioned were implemented by the adult figures in his life.
Oh the irony here.
Ahhhh my alma mater. Miss walking those halls.
Waiting for that 180k
We as Buckeye fans will always have that three to beat TTUN from ET though.
Pop Rocks for arm day
Yeah but does he even lift?
My first thought as well
I always get a chuckle about "nothing to see nothing to do". Pro Football HOF, Rock and Roll HOF, The Air Force museum is really awesome to see and that's coming from an Army doggie. I'll stop there, tahellwithem.
Dammit it's Friday +1 anyways.
Interested to see how this ages, also interested to ahhhh I'll just grab some popcorn.
Joe Montana and John Taylor
Even better bottom left front row hahaha.
Somebody got it :)
Boom?