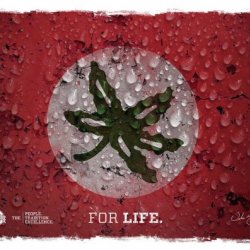 cbisch
---
Member since 16 February 2014 | Blog
Recent Activity
I've got $50 bucks says we'll have an ACC officiating crew for our bowl game.
Call me crazy but, after watching all of the conference championship games, I think 2 of the top 4 might be facing off in the rose bowl. They may have dropped one early to NW but Stanford is playing Stanford football and we're the only complete team I see. Everyone of the current top 4 has a deficiency in at least one facet of the game.
Sure is a lot easier to support the format when you're one of the 4. Sucks being on the outside looking in.
Just came home to this great news. Made a local bet, $50 at 90 to 1 odds, that Houston would finish the regular season undefeated. I may be $4,850 richer here soon.#fightinghermans
Blackened - Metallica https://www.youtube.com/watch?v=DU_ggFovJNo
Want to comment but don't want to be down voted for having an opponion. Yikes! Who knew this struck such a cord for some folks?
This right here! Without fact checking, I believe Braxton ran the wildcat 3 or 4 times. I remember 2 possessions ending in a punt and 1 false start. He's a dynamic player that needs his touches but I feel like we're forcing them. Why not line him up next to CJ and run him on those sweeps we keep running for Zeke?
Got my first stone a few years back. It was a little over 5mm. Just so happens the stone chose to show itself just before my best friends bachelor party. Needless to say I was completely miserable and heavily under the influence of painkillers and really couldn't enjoy the...uhhh...gentlemen-ly festivities, yes, that's it. Much to my dismay, as I was sitting a way from the previously mentioned festivities, I was greeted abruptly by an employee of the establishment. Before I could apply my diversion skills this employee, who likely just evolved from a blubbary marine mammal to her current bipedal form, sat directly on my lap. I was able to summon incredible strength and throw the beast from my lap to run what I can only assume was the fastest 40 ever recorded on velvet carpet, directly to the restroom where I immediately passed my very first stone. I would later find said employee to thank her and so I could name my first stone baby after her. She was known as Desdemona. True story.
My guess would be tibia, or a combination of tibia and fibula. Fracturing the tib/fib can result in some pretty gruesome looking injuries (especially those of the compound variety), which is the impression i got from teammates, coaches and media.
Fibula by itself is a relatively easy recovery as it's not a weight bearing bone and surgeries aren't usually necessary unless their is an open wound. If it were the femur, his prognosis for recovery wouldn't be nearly as optimistic. All speculation on my part though.
Just had my one year anniversary of my compound tib/fib fracture. 4 screws, a titanium rod and two surgeries later, I would say no. But that's just this man's opinion. For NBs sake, I hope to god its not anywhere close to what I've experienced.
Spot on man. I think we're saying close to the same thing. Sports for younger kid should serve as an opportunity to build confidence and motor skills, not bread the next All-American at age 4. As they age and progress, teaching winning in losing is critically important to building good sportsmanship.
Wrestling is one of those sports where it's almost impossible to not acknowledge a winner. I'd guess the sports we play as kids have a pretty strong influence on where we stand on this topic as we get older. I played baseball for years and remember being taught teamwork, teamwork, teamwork for years and that teamwork is what allows you to win and be successful. Thanks for the thoughts and discussion!
No worries, that's what makes every debate interesting. People will always view data differently and there's nothing wrong with that. I always appreciate the opportunity for friendly conversation on one of my favorite topics! Thanks!
As someone who works in the Youth Development field i have a very unique opportunity to view these questions as an organizer of leagues rather then a parent or coach. I would argue, and again no one is right or wrong here, that the top three reasons are not so much an excuse for athletes not meeting the demand to compete at a high level or lacking physical skills, commitment, etc. but are indicative to the pressures put on athletes by coaches and parents.
In my experience, parents aren't the ones making excuses for their kids but rather, the ones who are giving them reasons to quit. Too many kids are forced to specialize in a sport to early, pressured to train year round, and fed the win at all cost mentality from an early age. I've got parents in a 4 year old basketball league asking if we can do a full court press! Sports celebrates those who've achieved great success, convincing young athletes that they can be the next great superstar, when numbers will tell you that the chances of you, or your child, achieving that same success are literally millions to one. I'd say giving them the false hope of fame and riches has the potential to set those kids up for failure later in life more so then awarding them a trophy before they turn 10.
I don't post often, but when I do.....41 million kids play organized sports. Roughly 70% will quit by age 13. Top 3 reasons kids quit:
1. Not having fun
2. Coach played favorites
3. Too much emphasis on winning
Kids involved in junior high or high school athletics are 90% less likely to be involved with violence or drugs. If a trophy gives a 6...7....8 year old a positive experience with sports then who gives a flying duck. This is from just one study, sure, but everyone saying trophies reward a lack of trying think about all of the other positive character building that sports can offer a young child. Wouldn't you want your kids to enjoy something that can build them into a better person?
Speaking of the Cavs, anyone know a way to watch the finals online? Going to be in south America for a mission trip during the finals and would like to catch a few games if possible.
Grew up in Fremont too. Once bowled a game against Charles at the old Rainbow Lanes. Don't recall who won.
Or, they go to higher profile games to watch the higher profile games. Attending every basketball game would be extremely expensive and time consuming.
not as bad as kevin ware but, gave my own leg the Paul George treatment just a few weeks after him (bone protrusion and all)! not even going to attempt to explain the agony of it but, it's the access to medical staff and rehabilitation that get these guys back so soon. regardless, don't know how either of them could trust there leg to compete at an elite level. I can't do steps without fear of injury.
Interesting to hear the press conference wasn't his decision. Regardless, I love his selflessness. Sent a great message to the kids of the Ginn Academy and across the country. Major kudos to King Cardale. Glad he's back!
I was walking out through the convention center when I suddenly realized I was walking next to Gene Smith. I casually said to him, helluva game eh Gene? He replied: "Sure was. When Joey supplexed that guy, it was a thing of beauty."
Any word on beer sales inside the stadium this year?
Look at Cincy's current WRs as well. GrGreen and Sanu are huge targets but there slot weapon (jones) looks to be done for most of the year. Little fits the slot position better then a 6'5 Pryor, who many have mentioned, doesn't have the experience. Whoever take a flyer on TP will already have the luxury of great WRs. He's a project at best and a potential HR hitter with his size and speed a la Jacoby Jones minus the returns ability.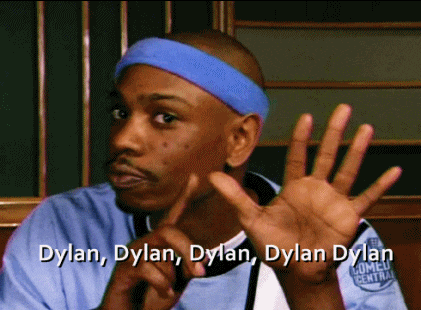 Having attended the Purdue (Kenny G's Miracle) Game, I've seen tOSU fans leave well before a game is over. Even still, the amount of empty seats in MSU's stadium is unreal. Against a ranked opponent in a prime time slot?

Too bad the Heisman will go to the last SEC QB standing. Last week Kenny Hill, this week Dak Prescott, next week Bo Wallace, week after Nick Marshall, blah, blah, blah.