catesuit
---
MEMBER SINCE April 29, 2018
Favorites
NFL TEAM: Browns
NBA TEAM: Cavs
Recent Activity
I kind of love the matte black from NW today... maybe matte black on black?!
Husband is a big husker fan. I'm gonna make some homemade runzas this morning so he'll have some comfort food to cry in when the game gets going. ;)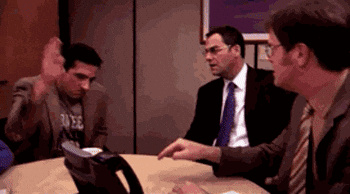 I just don't think a running QB will be enough to beat UM.
Sorry -- had to :)
Haha those comments!!
Exactly what I was thinking! A 5 star receiver is pretty useless without an arm behind a football
What a class act. OSU will miss him - wherever he lands, will get so much more than a WR.
I thought the episode this week was pretty good too, with Eric Lichter from the Tressel era. Lots of background and some funny stories I never really knew, pretty good stuff.
What the heck is up with Browning's "fake claps"?? How is this a thing?
All I want for New Year's is a Bobby Landers touchdown today
He was in for a minute. I'd like to see them keep Mike in to get his 1000 this year! Plus he's killing it so far
"He had braces, man! That means his baby teeth just fell out!"
Dying.
It was a repost from Diggs' IG Stories, where he was recapping his personal highlights from the entire year. It was from sometime in March
Of course it matters. You know what looks like it's starting to matter less and less? This committee's garbage 4 team playoff selection based on a new mysterious criteria every year.
Very true, and thank god he did.
Didn't know all that. Sounds promising! Maybe some time back at OSU will cleanse that year at Michigan from his soul.
So am I the only one who doesn't really love the idea of getting a coach from TTUN? I mean, heck yes to saying bye to Davis. Heck yes to TUN losing a productive coach/recruiter. But coming straight to us? I don't know... I just don't really want anything from them even coming close to our team lol. Seems like there's gotta be other options.