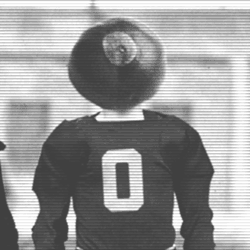 CasualObserver
---
MEMBER SINCE March 06, 2017
Recent Activity
Just don't bring back the pin chain.
The fewer programs there are, the less weight it carries... Synchronized swimming is on par with water polo and fencing. But yes. Although Fresno State and South Dakota State are in the Big XII and Missouri is the powerhouse of the MAC, wrestling is a more common sport and I think gaining traction nationally at the high school level.
The NCAA has made sports pretty much free agency now. But the only one I can think of is Seth Gross. He sat out last year after winning the 133lb title in 2018. Probably a lock to follow Bono to Wisconsin.
Kids go there because they know it's their best shot at a national title. Even if it's only one year. Cassar said it's the only reason he chose to walk-on. A lot of kids are also looking at college wrestling as a hobby before international competition. Mason Manville is a Greco guy (Jr Olympic Greco silver in 2014) and probably won't ever be anything more than a spot-start his whole career. He's also getting no scholarship money because he's in ROTC and competes with the Army.
And Penn State would have won if they were 0-5 in the finals. It's gotta burn hoping that would happen, but knowing it'd mean nothing.
Also with regard to Hoffman. Think he'll be able to stay at 184 about year? He doesn't the last two years of high school at 195 and wrestled WNO at 220 if I'm not mistaken.
I think the NCAA is just getting a lot more lenient about granting eligibility anymore. Seth Gross is likely getting a 6th year at Wisconsin. Also Re: Penn State's roster management. You hit the nail on the head. In 2015, they had just lost David Taylor and Ed Ruth. Zain Retherford had just made his freshman debut and Nico Megaludis had two silvers and a bronze at NCAAs, but they both took a red shirt with Jason Nolf and Bo Nickal.
Not sure how likely it is that Conel will start. He might just be using an opportunity to grad transfer so he can go out with a bang. But there's a great chance Michael Beard can be an AA as a true freshman.
I think the best chances of beating Penn State would be a group effort. It might be the first time in a since probably 2015 Penn State hasn't started the season with a #1 wrestler. Obviously that's different of Cassar comes back. But wherever beats them will need help from other schools to keep the top of the scoreboard even.
There's no formula for recruiting so it's all opinion. Penn State had a pretty solid class last year, I think all but one in the top 25 overall. Even though Teasdale is transferring to Iowa.
Keep an eye out for Iowa. You can pencil then for more points next year. They lose 2 of their 76 points from Sam Stoll next year. Cassiopi will get more points than him and they get 2x AA Michael Kemerer back next year.
So you think you're better than me now.
Christian Pyle (face of Flo Wrestling) tweeted "Pound for pound best fan base here is Lock Haven. Pretty sure the entire town is here and they are rowdy and hilarious"
It's okay to be critical.
Don't worry it's only strike two! But Lehigh is a considerably bigger school. Division One and FCS across the board. Lock Haven (along with Clarion, Edinboro and Bloomsburg) has about 4-6k students and is D2 in everything but wrestling.
Also, Kolat is a 4x AA and 2x champ at Lock Haven. (Do you love Lehigh, or just hate Lock Haven? LOL) Maybe one of the more underappreciated USA wrestlers. Took third at Midlands as a soph and jr in high school. Pinned an NCAA AA, lost to Olympian Ken Chertow 0-1 and beat an NCAA Champ there while he was a hs junior. Got robbed of world and Olympic golds by FILA.
I thought it was a takedown and escape. But they were really inconsistent this weekend.
I don't think the PA kids numbers are any different than usual. FLO will put out a "by the numbers" article after the tournament, though. Placement by class, by seed, etc. Lots of good nuggets usually.
This is third-hand knowledge (from an official at NCAAs, not that match). Control didn't happen until after the clock expired.
How close to getting riding time at the cut?
I think Ohio State has 2nd locked up. Oklahoma State can mathematically catch them, but I don't see it being feasible.
McKenna beating Lee was the first time Penn State has lost a semifinal match since I think 2017.
Even if you're familiar with wrestling, there a good chance you're clueless about freestyle. That's where I'm at.
Kyle Conel announced this past week he's seeking a 6th year and will be a grad transfer to Penn State. Cassar will likely get a medical hardship. Even if they don't pan out, they have some good guys coming up. Beard, Brooks and Nevilles have all beaten NCAA qualifiers during their grayshirt this year if I'm not mistaken.
Refs seem to go back and forth about this continuous action stuff. DeSanto "got taken down" by RBY in the quarters but wasn't called for it. Even got reviewed. Flo has a screen grab that looks almost identical on Twitter.