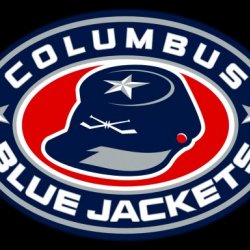 CarolinaBuck
---
Charlotte, NC (via Columbus Walnut Ridge HS)
MEMBER SINCE May 20, 2013
Favorites
SPORTS MOMENT: 2002 NC against Miami
COLLEGE FOOTBALL PLAYER: Chris Spielman
COLLEGE BASKETBALL PLAYER: "Pistol" Pete Maravich
NFL TEAM: The Browns..I've been with them for almost 50 yrs
NHL TEAM: CBJ...My home team
NBA TEAM: Celtics up thru Larry Bird
MLB TEAM: Cleveland Indians since George Hendrick days
Recent Activity
Mighty bold talk. Michigan isn't going to roll over. That will be our toughest game.
If you remember, TCU did this to us in our game in Dallas a couple of years ago. The TCU player, also wearing purple laid down in the purple end zone to try and deceive Ohio State. If I can remember, the play worked and TCU had a big return but there was a penalty which negated the play. I have to think the new NCAA rule prohibiting this type of deception was a result of that play.
I think we're taking this out of context. Cowherd was talking hypothetically about Lincoln Riley going to Dallas after the season and Meyer replied "the Cowboys are like the Yankees and how it would be the one job he should consider". Then Cowherd asked if he (Meyer) had been contacted and he replied "no." Cowherd then asked "if he would consider it if he was offered" and Meyer said "he would consider it" but didn't say "yes I'm interested."
https://www.youtube.com/watch?v=pr2hYwx_cDw
Haubeil's kick would have been good from at least 60 yards.
All of these guys will send their paperwork into the NFL to get some idea of their draft position. If any of them come back as a 1st rounder, they gone.
Parker whats-his-face is the happiest person in South Carolina today.
OK Parker, NOW you make it
How did SC get the ball back after the missed FG?
I would have gone for it on 4th
I see this all of the time. A touchdown is reviewed to be just short of the goal line and they put it back at the one. Illinois scored so it doesn't matter, but that half of a yard could have been critical if they didn't.
I wonder of Oklahoma is this good or Texas is this bad.
Illinois is a founding member of the B1G. They ain't going anywhere. I wonder though now that T. Boone Pickens has died if his influence with OKST died as well. Will Oklahoma want that anchor around them?
IS FACING WISCONSIN TWICE BETTER FOR US THAN FACING ANOTHER TEAM FROM THE WEST IN THE CHAMPIONSHIP GAME?
Cart before horse.
For the love of God, can we please stop with all of the alternative uniforms. Ohio State has one of the most iconic uniforms in sports. Wear them.
If these numbers are accurate, then Harbaugh is doing worse then everyone thought. There's no way they should be this bad on offense and equally there's no way Wisconsin should have steamrolled them as bad as they did.
$330 seems a scant on the low side. I've watched a couple of YouTube videos of people driving with one of those things on their car and no way does $330 cover the damage let alone having four on your wheels.
I listened to this and he was sparing with Joel Klatt over the best coaches right now in CF. Cowherd thought Klatt had Day rated a little high for a guy who's in his first season with six games under his belt.
C'mon guys, let's put our big boy pants on here. Coaches at any school can say how much they love it, but if a better opportunity comes along...see ya. They'll do just like you and I would do. I personally think Ryan Day is good for at least 5-7 years here and if he has the kind of success we all want him to have, the NFL is going to come calling. As far as the OC' and DC and other assistants, the young ones I give a minimum 2 years here and they'll probably move on to a better opportunity as well.
This isn't going to be popular, but Nick Bosa is my least favorite former Buckeye. The way he as a captain, abandoned the team mid season, I just don't care what the guy does.
Tom Brady and John Elway are my two favorite QB's.
2 questions : Does anyone but me think Victor didn't score on that play? It looked to me like the ball was outside of the pylon.
If he didn't score, but fumbled the ball out of bounds past the goal line, Where should the ball be placed? Was it a touchback?
I've been kind of skeptical of our D since the start of the season. I've wondered how you go from a defense that was repeatedly shredded last season, and with almost the same personnel, become dominate. I think MSU showed some kinks in our armor. MSU found easy pickings in the middle of the field between out LB drop and the safeties. MSU also had too much success on crossing routes including one where there were two wide open receivers for easy TD's which Lewerke missed. A ton of dropped passes by their RB and a couple of alignment penalties negating big plays all benefited the Buckeyes. This was a good test for the D. I don't know if this is a championship calibre defense, but they know where their weaknesses are. The only question is can they remedy them.
Michigan is a turnover machine. a near intercept on the first drive. Two fumbles on this drive and finally the pick by Iowa
That's your third and long call from mid field???