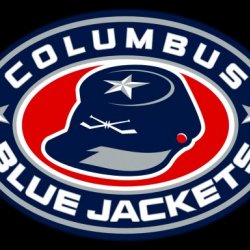 CarolinaBuck
---
Charlotte, NC (via Columbus Walnut Ridge HS)
MEMBER SINCE May 20, 2013
Favorites
SPORTS MOMENT: 2002 NC against Miami
COLLEGE FOOTBALL PLAYER: Chris Spielman
COLLEGE BASKETBALL PLAYER: "Pistol" Pete Maravich
NFL TEAM: The Browns..I've been with them for almost 50 yrs
NHL TEAM: CBJ...My home team
NBA TEAM: Celtics up thru Larry Bird
MLB TEAM: Cleveland Indians since George Hendrick days
Recent Activity
With Klatt everything will be an "outstanding shot."
In 1974, I got kicked out of the VC for unplugging the amp of a band that was playing there. I haven't gone back because I've been afraid they would recognize me and wouldn't let me in.
This was one of my biggest complaints with Matta and one of the reasons I feel the crowds were always small and uninspiring. Our OOC schedule usually consisted of teams no one had ever heard of or teams no one cared about playing. You get big name teams on campus and the crowds will grow as will the noise level in the arena.
In the sports few people care about, Michigan pretty much kicked our ass this year, both men and women. Gene needs to have a sit down with these coaches and inform them this is unacceptable.
It's past time to move on. Good luck Tate.
With all of these draft picks and talent on our team, I'm sure we won lots of championships with it.
The article doesn't say if he was drafted by the Isles or this was a FA signing, but I wonder if the Blue Jackets offered him a deal?
Apparently "Real Life Wednesdays" doesn't pan out for everybody.
The only time most of us pay attention to other schools is when they're playing in a big game. Bama, LSU. Clemson and others aren't crazy loud against mediocre teams. Ohio Stadium gets louder by the quality of opponent.
The transfer portal is becoming like the original hardship rule. Back in the day, players could leave early for the NFL only if they proved there was a financial hardship on their family. Over the years, the proof required became watered down to the point where of we are today and a player can just announce he's leaving. The transfer portal will be the same. Players still need a reason to transfer if they want to play immediately, but soon that will be removed and any player who wants to transfer can and will immediately be declared eligible..
Umpire was out of position and saw the KC lineman thrown his arm over Brady and thought it hit his head. Officials are taught to not assume a penalty but actually witness it. Bad call on his part. But was there a conspiracy? No.
Also the same play Ohio State ran against Michigan to get KJ Hill open for that 4th qt TD. It's an unfair tactic, but if they're not going to call it???
Or how about the blatant pick by the Chiefs WR's against the Pat DB which allowed the Chiefs to score a TD late in the game? Both teams got calls that went for and against them.
11 inches of snow and sub freezing temps this weekend, Shelley will be working overtime sending out resumes.
I'm glad for Urban, but as a fan, he isn't the most exciting person to listen to. I thought he made the right decision to leave the booth and return to the sidelines at Ohio State.
My opinion on the subject cant be wrong. Its an opinion.
Same with me.
I think you're a grouchy uninformed asshole
Actually, I'm not grouchy and I'm hardly uniformed. As far as being an A*****E, I've been called worse and by better people.
None of that changes why you're wrong and I'm right.
Ok now that we have taken that whole section of boring ass, hateful, ridiculous people out of it. I like the 09 as well as the cocaine whites. Always thought they didn't execute the all blacks quite as well as they could have. I liked the chrome helmets as well.
Wrong on every count. It's up to the adults to teach the younger generation that tradition and culture are important and they are the future guardians of that culture. Changing things for the sake of change does nothing but diminish the football program. If preserving the distinct and unique Ohio State culture isn't important to the adults, then why should the younger people care about it.
I don't know if he was the first to say it, but this is a quote from Dabo going off the field at halftime against Alabama.
Warm weather teams will never play in the North late in the season. They think it starts snowing in October. When the ND/USC game started, after playing at South Bend in late October or early November, USC told them if they didn't move the South Bend game to September or early October, they were going to cancel the series. ND always plays the SoCal game towards the end while the South Bend game is played very early in the season because of that threat.
I'd love to see South Carolina on the schedule. Tennessee, and maybe Florida, too.
I read somewhere Florida hasn't left the state to play an OOC game for decades. I wouldn't hold my breathe on that one.
Speaking of "Death Threats," let's not threaten it and just do it for this guy.
Both Clemson and Alabama would have made mince meat out of us. There's not one position group on either team where we were better than. OK, maybe punter. As much as I like Haskins, I would take Lawrence or Tua over him. Both teams have first round picks all over the field, whereas Ohio State only has Bosa and Haskins. Our back seven are not NC caliber. Neither are our WR's or OL. Would Weber or Dobbins have beat out the backs from Clemson or Bama?
I'm literally going to go blind looking at Clemson's uniforms. Can those things get any brighter?
Michigan just gave up 100 plus points in their last two games. This is the best we can do?
This is the thing with recruiting. The shiny new player gets all of the attention and then fall camp begins when all of those 4 and 5 star players that were signed the previous years hit him with the reality stick. Next year we'll have forgotten all about Wilson and we'll be talking about the latest Johnny five star that Ohio State has just signed.