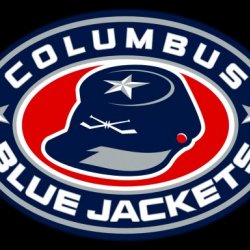 CarolinaBuck
---
Charlotte, NC (via Columbus Walnut Ridge HS)
Member since 20 May 2013 | Blog
Favorites
SPORTS MOMENT: 2002 NC against Miami
COLLEGE FOOTBALL PLAYER: Chris Spielman
COLLEGE BASKETBALL PLAYER: "Pistol" Pete Maravich
NFL TEAM: The Browns..I've been with them for over 40 years.
NHL TEAM: CBJ...My home team
NBA TEAM: Celtics up thru Larry Bird
MLB TEAM: Cleveland Indians since George Hendrick days
Recent Activity
Isn't this why we have the police?
We have a different QB. We'll know soon enough if he's. better option, but he can't be any worse than Barrett when it comes to performing in big games.
I always liked the nickname one of the 11W legends gave him...the kickin' kangaroo.
He can be roommates with the red headed coach from Penn State.
As a business owner, you never, ever hire friends or family for this very reason. Employees you would fire without hesitation get second chances and it always ends up hurting you.
Chris Peterson is a Northwest guy. He turned down multiple great offers to stay at Boise and only left when Washington opened up.
This is why you don't hire friends or family. It could get complicated.
O'Korn cost Michigan the game. He was missing wide open receivers all game long by 5 yards. Let's compare him to Ohio State QB's that were equally inept. How about starting with Steve Bellisari. How did the fans treat him? Pretty brutal if I recall. Lets move on to Joe Bauserman, another QB who was suck city when it came to throwing the ball. Hell, we still rag on him. My point is, if O'Korn played for us like he did for Michigan, our fan base would be ripping him as well.
The first place I heard it was at Michigan. In fact, someone (maybe Ramzy) was laughing at the Go Blues for being so lame by playing it and jangling their car keys. I thought it was lame too, until I heard us playing it. To be honest, it still was lame even when we played it.
There's a common thread about the back up being better than the starter.
My suggestions:
* Abolish alternate uniforms. Change isn't always good. Handing down traditions from one generation to the next is what makes rivalries special. Dressing up like rodeo clowns for our most memorable games in shattering that tradition.
* The pregame field is too cluttered. Between foam rubber columns with sparklers shooting out the top to smoke from fire extinguishers to the band to the cheerleaders. Pregame is too cluttered on the field.
* Stop selling naming rights to everything. Now, Ohio State sells naming rights to the section entrances around the stands. Remember when people use to donate money to a favorite cause anonymously?
.
There was also a series of plays where Tressel panicked. After Forida had gone up 21-7, they appeared to be taking over the game. But Ohio State changed strategy and ran the ball right down their throats and Pittman ended up scoring to make it 21-14. Florida got the ball and our D forced a three and out with the Gators puntingt. When we went on offense, instead of continuing the run, which got us our last touchdown, Tressel called three awkward pass plays which fell incomplete . If Tressel continues to run, we may have forced Florida to alter their D gameplay opening up other areas for us. But we didn't, and Florida scored on their next possession.
Everyone is having fun with Wahlberg partnering on this Chevy dealership, but I for one hope he makes a fortune. Good luck to Mark and his partner.
Car dealerships are hard to come by in large cities. This one was available.
This is very troubling to me as well. Hiring Perkins Cole, a Seattle based firm with a lot of shady political dealings in their recent past is not the best way to go in my opinion.
I think a great parting gift for DJ would be a compilation of the writings of Dr Thomas Sowell and a one year subscription to Rush 24/7.
The Illinois game also highlighted how Jim Tressel would just go into a clueless daze sometimes. The first example being the Illinois non-touchdown that Tress didn't ask for a review of. He later said he thought the replay officials would do it, And second was on a critical third down stop of Williams, who they hadn't stopped all day, Illinois sent their punt team out on 4th and inches and for some inexplicable reason, Tress calls time out. Illinois rethinks the punt and goes for it on 4th down and picks up the first. What a blockhead call by Tressel.
Great games and no alternate uniforms.
Ohio State will never allow a winter classic game featuring the Blue Jackets. Never.
Harbaugh isn't on the hot seat and I don't think Lovie Smith and Chris Ash are either. As far a Harbaugh goes, I hate to tell you this, but if Michigan had even a decent QB, they would have won the last two games.
It's amazing how dysfunctional some people are. He wasn't a good student and about the only thing he had going for him was football. Now, at least temporarily, that's gone.
After Christmas, July 4th is my favorite holiday.
Whenever the old man got involved, you knew the guy selling something wasn't going to get anywhere near what he could have gotten form the others.