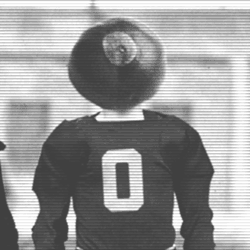 Carnee42
---
Columbus, OH
MEMBER SINCE September 09, 2016
Favorites
NFL TEAM: Bengals
NHL TEAM: Jackets
NBA TEAM: Meh
MLB TEAM: Reds
SOCCER TEAM: Crew?!?
Recent Activity
Gotta be Landon Jackson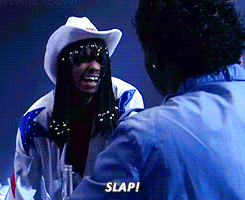 The buckeye defense outscores Rutgers' offense. Special teams score too. Run DMC scores thrice. Everybody freakin scores, just not Rutgers.
Taylor sucks, Dobbins rules. The hippo package wilts behind Chase and the gang; JK outgains JT 145 to 70.
My heart and mind and body are fully prepared to root for anybody named Duce Chesnut.
4.6 is what happens when you continue to push a zone-read with a quarterback that was no threat to run.
https://www.elevenwarriors.com/ohio-state-football/2018-big-ten-championship-game/2018/12/100168/film-study-winning-third-down-made-the-difference-on-both-sides-of-the-ball-in-ohio
555 bucks
420 (nice) boilermakers
975 total