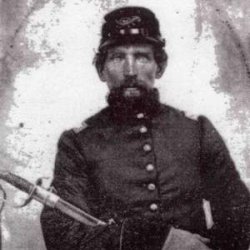 Capt. Kline
---
Retired in East Tennessee (via Fremont, Ohio)
MEMBER SINCE February 03, 2015
Ohio born, still loyal to Browns, Buckeyes and Indians. Long, long time lurker. Played H.S. ball with and against guys that played for Woody and Bo. Only site I look to for Buckeye info. Have always enjoyed the "dry wit", intelligence, sarcasm and humor from all. Had to live in **ichigan for work, through the Cooper years. Then Tress came along, last ten years up there were glorious.
Favorites
SPORTS MOMENT: Met both Woody and Bo at a banquet honoring two All-Americans from hometown, (Brudzinski, Lytle). While living in state up north, attended a dinner that Tress got recognition from Duffy Daugherty Foundation. Dantonio was also present. Have both their signatures on the Dispatch's front page day after '02 championship. Dino even added "Go Bucks". Worst moment - in the upper deck, right field, on the 15 yard line for "Red Right 88".
COLLEGE FOOTBALL PLAYER: Anyone that has worn Scarlet and Gray
COLLEGE BASKETBALL PLAYER: See above
NFL TEAM: Cleveland Browns
MLB TEAM: Cleveland Indians
Recent Activity
Hey.......Gotta a new one
"Win the whole fucking thing!"
We need to beat ttun in everything, always and the next year and every year after. No matter what sport /academics that is at stake.
Reminded me of a quote from long ago - "I will root for "al qaeda " before I favor that team in ANY competition.
Tilddlywinks , Jarts. checkers, farts, basketball. beer chugging, snow shoveling, etc, etc and football.
Buckeye Born and Bred...Buckeye 'til I die !
Great ball player. The Orioles had a great squad then, Brooks, Belanger, BOOOG, Frank, Johnson and Bayor/Blair. The pitching staff was one of the best, Palmer, Cuellar, and McNally.
Watching it after school, yes , they played all games in the light of day then, were great and that was a grainy B/W Zenith, while listening to Curt Gowdy. Remember the only view was behind home plate towards centerfield.
Diehard Tribe fan here but couldn't watch them until 25 years later in the postseason.
Never made it out to College Corner? Bar was split on the state line, you could drink "hi-test" at the bar but the tables were still "unleaded".
Desirae, Grebac, Mandich, Heater and that Glenn guy.
Whoops, forgot that Moeller guy who was an OSU captain (?) under WW Hayes.
They think they're "special", pick and choose which conferences they participate in.
Does not matter to OSU athletics, we can defeat them in any sport.
Apparently we have someone that dislikes Coach Tressel. Upvotes to all for the counter.
Happy wife is always, (in our case 35 years), is the best life, for all concerned.
That is what everything is built on. It all goes up from there, in every phase of life.
He was Rex Kern Jr.
No major stats, or flashy, both were cut out of the same cloth, winners.
I have to get back to Solothurn someday and post this.
1021 in East Tenn and Michigan still sucks.
I'm sure the majority here all resemble that remark!
His dad was on the track team and went BGSU after.

Rob, I think, still holds the school record for the 100.
You from Sandusky county?
Congrats 3M. You and Mrs. 3M have raised some great children.
I had a couple like that, but everybody said they "took after their mother".
Signed, The seed donor
We had to live in the Lansing , for the job, about 19 years. Remember watching the live local TV broadcasting the locker room celebration after that win. Notre Dame on a fake field goal?
Dino was dancing , shouting and then went down like a rock.
No info from anybody until Sunday morning.
If I was OSU head coach and he wanted to come back home, he would be accepted with open arms. Dino is a true Buckeye.
Alien Life Form ?????
That it is
Or Moller's, Woodson, Desirae, Heater, Kolesar, Lytle, Miles, Grabac....I'm missing the 120 Ohioans that went there.
Well, medical marijuana has been available in tSUN for a while. I've heard some folks coming up with weird shit back in the days - I DID NOT inhale.
But - but - but......Are they not a basketball school now?
Or - "Leaving the Dark side"
Also from that era were Jon Hutchings, long snapper at TOSU. Derek Isaman, linebacker at TOSU. Also from Sandusky County and Gibsonburg another OSU great was offensive lineman Ted Smith.
We also contributed to the Toledo Rockets great win over *Michigan, Aaron Opelt had a great day in the "outhouse".
First loss for tTUN against a MAC school ever.
Where's Fremont?
Second verse?
Hail to those fornicators
Hail to those masterbaters
Hail, hail, to *ichigan
The......cesspool....of...….the world!
* Best sung "acapella" around any *ichigan fan/fans you are surrounded by and loud as you and your family can sing.
Ohio roots....I have the same.
Browns, Buckeyes, Indians.
Didn't Desirae Howard predict him winning the Heisman before the season?