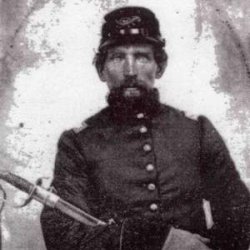 Capt. Kline
---
Retired in East Tennessee (via Fremont, Ohio)
MEMBER SINCE February 03, 2015
Ohio born, still loyal to Browns, Buckeyes and Indians. Long, long time lurker. Played H.S. ball with and against guys that played for Woody and Bo. Only site I look to for Buckeye info. Have always enjoyed the "dry wit", intelligence, sarcasm and humor from all. Had to live in **ichigan for work, through the Cooper years. Then Tress came along, last ten years up there were glorious.
Favorites
SPORTS MOMENT: Met both Woody and Bo at a banquet honoring two All-Americans from hometown, (Brudzinski, Lytle). While living in state up north, attended a dinner that Tress got recognition from Duffy Daugherty Foundation. Dantonio was also present. Have both their signatures on the Dispatch's front page day after '02 championship. Dino even added "Go Bucks". Worst moment - in the upper deck, right field, on the 15 yard line for "Red Right 88".
COLLEGE FOOTBALL PLAYER: Anyone that has worn Scarlet and Gray
COLLEGE BASKETBALL PLAYER: See above
NFL TEAM: Cleveland Browns
MLB TEAM: Cleveland Indians
Recent Activity
Me thinks this was a "Forum" topic within the last week.
An "L" is the same no matter point difference.
Gotta score more points than the other guys.
Thanks for your service from an old Coast Guard aviation mech. Stationed at a base with three HH52-A. We all were SAR aircrewman also.
"To Fly is Fine but to Hover is Divine"
Semper paratus
2 and 17 for um since the start of this century, that is not coming up short.
3050 days since ttun has produced a victory over The Ohio State University.
Tress was the guy...."Proud in the classroom - Proud for the State - and especially on the football field in Ann Arbor 2** days from now"
He was not the "name" coach we all wanted, but after that comment and building the recruiting wall around OHIO........
I am damn glad I can wear/display my Buckeye Gear with pride.
Urban took it to a higher level and now Ryan has taken it to the next level.
Almost 36 for us and I'm sure she asks herself that same question.
Aren't three of the five Bucks offensive lineman? Do not not follow pro ball much. Jordan, Price, Prince not working out for them?
After all the "name" coaches that emerged/recycled from the media at the time, my only thought after I saw that video of Tress reminding me of Jimmy Duggan of the Rockford Peaches.
"We're gonna' win. We're gonna win!"
What a legacy/tradition he started for all of us!
Should have been the Heisman winner that year.
Flutie's "fluke" and the media robbed that honor for him.
This is why I come to this great website 24/7/365 to read non- partisan news about
THE Ohio State University
But wait until they hire a competent coach.
Every time I see that "em" on anything my thought is MORON.
That was said when he was leaving the field after the first half. I think the 2nd half was worse.
Was this the game he slapped himself in the post game presser?
Doesn't the family have a young set of twins?
We should all use that phrase more often, in good or bad times.
Coach Johnson was a grand slam.
I agree with all those choices. That win in 2012, after Tatgate, Tress cheating on raffles/s, the suspensions, the talking heads and all the other associated bullshit. I was standing, clapping and tearing up as that game ended.
That was a redeeming win for the OSU football program, which has continued until this day.
Happy 2999 and hope we have many more.....F**k tTUN
One of my all-time favorites also.
We stuffed all the "OSU has no chance against the ducks" right back in all the so called "xperts" asses.
He is not from *ichigan. He is a proud Yooper from the Kingsford-Iron Mtn metropolis. As is the little guy who coaches basketball at that school.
Hasn't he been out of coaching for quite some time?
In addition, he wrote several of his West Point classmates, all leaning towards the "south"and explained the reasons why they were headed to a great loss before the war erupted. Stated that the Northern states could out produce the south in men, logistics, armament, and virtually everything that would be required
"At first you will make headway, but as your limited resources begin to fail, shut out from the markets of Europe as you will be, your cause will begin to wane. If your people will but stop and think, they must see in the end that you will surely fail."
He was crazy and Grant was a drunk, as the newspapers deemed them, "Uncle Billy" was spot on his prediction.
That is why you have children and grandchildren, "Rile 'em all up and hand them back".
My dad always said "Your childhood is coming back to haunt you".
Great to hear about the coaching tree in the Coombs family.
Clarett not returning in 2003, definitely cost us another National Championship.
I am have to login/out for the next two days to upvote this to 100.
Still can't believe he was a first round draft choice.
Jimmy must have compromising pics on Green Bay's GM........