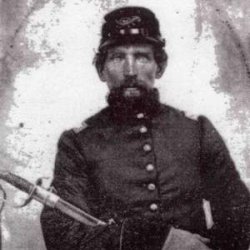 Capt. Kline
---
Retired in East Tennessee (via Fremont, Ohio)
MEMBER SINCE February 03, 2015
Ohio born, still loyal to Browns, Buckeyes and Indians. Long, long time lurker. Played H.S. ball with and against guys that played for Woody and Bo. Only site I look to for Buckeye info. Have always enjoyed the "dry wit", intelligence, sarcasm and humor from all. Had to live in **ichigan for work, through the Cooper years. Then Tress came along, last ten years up there were glorious.
Favorites
SPORTS MOMENT: Met both Woody and Bo at a banquet honoring two All-Americans from hometown, (Brudzinski, Lytle). While living in state up north, attended a dinner that Tress got recognition from Duffy Daugherty Foundation. Dantonio was also present. Have both their signatures on the Dispatch's front page day after '02 championship. Dino even added "Go Bucks". Worst moment - in the upper deck, right field, on the 15 yard line for "Red Right 88".
COLLEGE FOOTBALL PLAYER: Anyone that has worn Scarlet and Gray
COLLEGE BASKETBALL PLAYER: See above
NFL TEAM: Cleveland Browns
MLB TEAM: Cleveland Indians
Recent Activity
Anyone know who the QB is on the scout team?
He signed up for it, ready and willing. Different approach, same intensity as Urban.
Trust in the the "New Day"
Have visited Amelia Island/Fernandina Beach several times. Quiet, laid back location to visit. Love me some T-Rays breakfast!
Semper Paratus
Did my hitch in the 9th district, mid 70's. CGAS Detroit.
Thanks for your service and just remember - "You have to go out, but you don't have to come back!"
First time I noticed your are now retired. Congrats Chief!
Gotta love "Brownie".
Remember back in the 60's when he was on the sidelines.
I've been countering them for the last ten minutes and still haven't reached the end of present comments.
Plus - He stated that WWWWWWW's are what count!
You can win FUGLY or a total blowout.
They all count as wins.
I know what you mean about being in the dark. We just went back to Ohio last week. Stayed with a co-worker that lost his wife a couple of years ago. Now dating someone that we casually knew. Her 18 yr old daughter came home from first quarter at college, took her father's pistol and went out behind some pines on their place and ended her life. They were both home at the time. They were absolutely devastated and had no idea that she was suffering that much.
Suicide is still looked upon as a stigma/stain/fault of the victim. No one will willingly talk about it. Except someone else that had, usually, a family member that completed it.
We had three people that came to talk to us after the loss of our son from the neighborhood. They all had it happen to loved ones in their lives but, never could discuss it with other survivors.
Hope your daughter has gotten the help to combat depression and is living to the fullest.
Depression is a insidious disease. Our son was diagnosed as clinical. Flunked out of college because he would sleep in his room for a week straight .
We lost him to suicide 20 years ago. Discovered he quit taking his meds, (two full prescriptions), because he "felt good and didn't need them". Common occurrence in the severely depressed.
Hole in the heart gets smaller and the edges smoother over the years, but there is still not a day that goes by that something/someone reminds me of him and generates good memories.
Great Lakes Edmund Fitzgerald draft was only nine dollars.
It's great seeing them back this last month and half. Wife and I attended last week's doubleheader. Great day at the "Jake". Stayed to the last out.
Hadn't been there in probably 20 years and liked the renovations they have completed. Downtown was very crowded Tuesday night before they postponed that one.
One more question, where did you find the "Who" t-shirt?
The stop in Fernandina Beach include breakfast at T-Rays?
How did your search go in TN?
High school in the Buckeye conference? Played both May and Johnson in football. Johnson had beaten us almost single-handed all through junior high. I was a 165 lb guard in high school. You couldn't knock Stan down. Our running backs could hit the hole in a hurry so you basically had to get in Stan's way for a few seconds.
He wasn't the brightest bulb. Senior year we played at Strobel field in a snowstorm. At the end of the third quarter he started shaking our hands while saying "good game". His teammates had to grab him, pull him over to their huddle and forcefully explain that the game was not over. Final score 28 -7 for the visitors.
Hove, that is a nightmare we do not wish on any OSU faithful.
I had part of that. Job took me up there for Coop's last five years.
After the "Senator" and Urban emerged it became glorious.
Has been and always will be.....
We are on the ridge that faces dam/canal from the east. We can see the marina and Calhouns from here. It's a half hour to either Maryville or Knoxville. I go to "Murlvill" 99% of the time.
The area between Lenoir City and Farragut is rapidly growing, lot of construction, homes and commercial.
Madisonville and Sweetwater are a long way from everything. Maryville is growing like crazy but traffic is horrendous. Especially with all the damn "turists" down here now.
Semper Paratus
Proud USCG Veteran
He has the "secret account" that is dishing out all the down votes. Plus one to all countering little jimmy.
We are west of there close to Fort Loudon dam.
Which part of the state ? I retired few years ago after living in that state up north, (due to job). Cost of living is extremely low here -low property tax, no state income tax.
Weather now is ungodly hot but we only had 1/2" of snow this winter.
That was a great place for pregame in the 90's. Could not believe the game I attended, think it was the 10 - 10 tie and wondering WTF happened to Hineygate.
Best party forever.