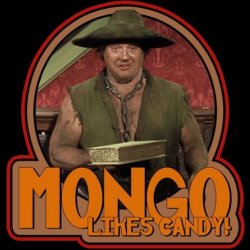 CandygramForMongo
---
MEMBER SINCE April 10, 2016
Recent Activity
It was colder than a vampire's demeanor.
I've been wanting to check this place out:
Lee Greenwood wrote a Canadian version of the song.
Something "unfortunate" that has nothing to do with anyone or anything? It's a damn riddle.
My guess as to what the issue is... Ghosts!!!
The group of Mike Vrabel, Luke Fickell, Matt Finkes, Jeff Wilson rank in the top three in four different categories, including first in tackles for loss per game (4.46 tackles for loss per game) and second in chaos factor.
Everything that I look up says Matt Bonhaus was the 4th starter on that D-line, not Jeff Wilson.
Do you mean the Gyro Shoppe?
1995 would have been destroyed by Nebraska.
Too bad we'll never know.
How many consecutive OSU victories will equate to Michigan not being our rival?
For it to continue to be a special rivalry, some competitive balance must be had... or, it'll lose its meaning.
Then again, Michigan sucks.
Summerteeth and some aren't.
You could make a case that a burrito is a sandwich.
Wraps are considered sandwiches at many places...and isn't a burrito essentially a Mexican wrap?

Chicken sandwiches have buns.
As for McCullough, the draw to the Buckeyes and the state of Ohio is strong, with him having family here, his father being a former star running back at Miami (Ohio) and his brother being a current RedHawk.
Deland McCullough and Rob Carpenter were both star RBs at Miami (Ohio.)
The last Ohio State target to have a history with Miami (Ohio) worked out quite well for the Buckeyes…
Bobby Carpenter?
Hmrapp said Joel Ostarine, not you... UNLESS... You forgot to log-out, bruh... AND... you're Hmrapp too.
Two accounts? I mean, really?
My Mom called them "Carter's Little Farter Starters."
Warfield played halfback at OSU.
Elijah Hood and Gio Bernard?
From what I've read, he's also a liability against the run. Apparently, he gets lost in the fray and can't shed blockers.
Lendak.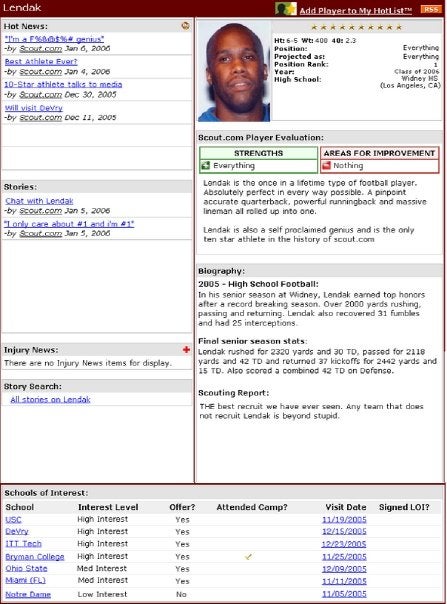 Dewberry out of Humble, Texas is ranked by 247Sports' lone metrics as the No. 3 OT in the nation
Our last player from Humble, Texas turned out to be pretty good...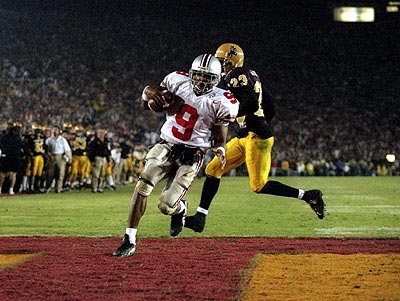 Jan. 20th: Goes to bed a 4-star.
Jan. 21st: Wakes up a 5-star.
Never underestimate a good night's sleep.